School bullying is serious and can cause devastating impacts on the lives of those impacted. This includes the victim and his or her family. If you have been a victim or are currently being bullied at an academic institution we would like to hear from you. Schools, whether a private institution or a public learning establishment must take steps to protect you from bullying. Here are the criteria we look for when determining whether you have a potential school bullying case.
Factors to Determine Bullying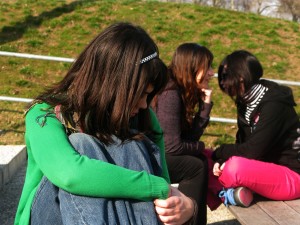 In order to determine whether a potential claim exists against the school district or private institution for acts of bullying you must consider these factors. Generally we look for three factors; (1) Notice, (2) Abuse and (3) Neglect.
Notice is similar to knowledge. We look to see whether the district and or its administrators had knowledge. Were they aware of the specific acts taking place. Was the abuse so excessive that the district was negligent in not detecting it. Notice is also found when the parents of the victim or the victim bring the abuse to the attention of the administration. When a victim or their family, notify the administration, it is considered notice.
Other Forms of Notice: Other forms of notice include letters written to the school or meetings with the principle or teachers. Notice is a critical element of your case. Without notice you will not be able to be successful in proving or litigating a case. However it is important to mention that in some cases the abuse is so excessive and pronounced that notice is readily apparent. In such cases you can argue that the school should have had notice based on the nature of the abuse.
Types of Harm Compensable
Abuse can be in many different forms. Generally we see it in the form of verbal abuse, which often escalates to physical actions. When a child is verbally accosted for a consistent period of time it is sufficient to satisfy the abuse element. However in many cases the abuse is not limited to verbal only. We usually see abuse starting out as verbal, then becoming physical. It is particularly concerning when the physical abuse becomes severe. In certain cases the abuse can be so significant that the victim attempts to take his or her own life.
Neglect is the final element of proving or establishing a potential case. You can show neglect when the responsible parties, in this case the administration fails to take action. While it can always be argued that notice did not exist, it is important to know all the facts about the incident so that you can have a strong case. Neglect can also be proven when the administration fails to take any action or fails to meet with the concerned parents. Generally we have noticed that principles regularly fail to meet with concerned parents.
Each case is fact sensitive. This set of criteria is not absolute and you can very well have a case even without these factors present, but this is a blueprint of what you need to look for.
 Who Can be Held Liable
Liability can be imposed on a number of different parties. However, most important the school district is responsible for the safety and well being of your child. Therefore from a liability perspective the school district needs to be held accountable for the neglect or failure to act. In certain cases you can hold responsible other parties, but again that is based entirely on the facts.
 Legal Assistance Available
If your child is a victim of bullying it is important to take action. Make sure you keep inform all necessary parties about the ongoing issues. Keep in mind that you should always notify in writing preferably certified mail of any acts of bullying taking place. Our office handles various bullying cases and would be interested in discussing your potential case with you. All consultations and representation is completely confidential and on a contingency fee bases. No win no fee guarantee.
Further Information: