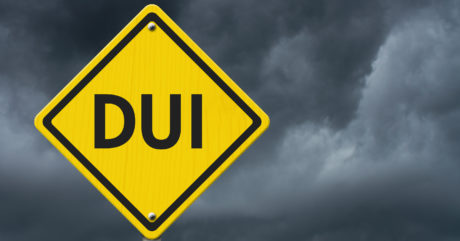 Late Friday, on October 6th, a 37-year-old mother of six was killed in a suspected DUI crash. The mother, Katie Evans, was returning to her Santa Clarita residence late Friday evening. According to local newspaper, The Santa Clarita Valley Signal, she was driving in the area of Golden Valley Road and Valley Center Drive when she was struck by another vehicle that had lost control after having already sideswiped another car. Unfortunately, Evans was only a mile from home when the collision occurred. Evans was returning from the hospital where she was visiting her eight-week-old twin daughters Hannah and Sarah. Her other four children were between the ages 2 and 12-years-old. Her loved ones started a YouCaring fundraising page, and so far the page has raised more than $144,000. The 22-year-old suspected drunk driver was apprehended on suspicion of misdemeanor DUI charges, and according to local news sources were released, "pending further charges." Authorities have yet to release the suspect's name.
How Normandie Law Firm Can Help
If you or a loved one has suffered any physical injuries or property damages as a result of intoxicated individuals behind the wheel, you may be entitled to monetary compensation for all the damages that you have suffered. If you file a claim with Normandie Law Firm you could find some, if not all, of these following expenses compensable:
Any and all medical expenses
Loss of Income
Loss of potential future income
Emotional Damages (anxiety, depression, PTSD, etc…)
Punitive Damages
Victims of this incident or incidents like this one can contact our law offices to learn more about how to receive compensation for their injuries. Our team of DUI accident attorneys is committed to ensuring every one of our clients has the resources to put up a fair fight for their case. As a show this commitment to you and your case we offer our clients the benefits of a zero fee guarantee policy. Under our zero fee policy, all clients don't pay for our services until their case is won. If you feel in need of a second opinion, second opinion case reviews are also free under this policy. Call our law offices today for a free consultation by one of our skilled attorneys, and we can discuss the incident, your damages, and the path to receiving proper compensation for your damages.