Santa Barbara Oil Spill Claims – Class Action Lawsuit Information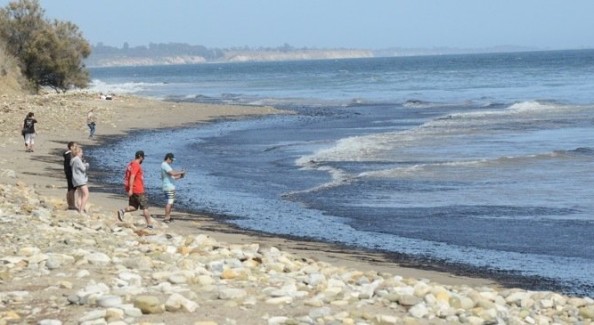 Update: According to investigators at the scene of the incident the oil spill has already cause significant damage to more than four miles of the Santa Barbara coastline. The rupture of the underground pipeline has resulted in more than 21,000 gallons of oil spillage. Refugio state beach has been evacuated. The pipeline is owned and managed by Plains All American Pipeline. The cleanup effort can take month and cost millions of dollars.
The Normandie Law Firm is currently investigating the filing of class action and or single party lawsuits on behalf of individuals, businesses, and property owners in Santa Barbara who have suffered harm as a result of the recent oil spill in the region. If you have suffered damages including property damages, loss of business, or any possible health issues associated with the contamination due to the oil spill feel free to contact our law office. All legal consultations are provided by our attorneys free of charge.
Compensation for Damages: In the state of California victims of personal injury and or economic damage as a result of the negligent or intentional actions of others are entitled to full and just compensation.
Property Damage: This can include compensation for owners of residential properties, commercial properties, as well as undeveloped parcels of land.
Loss of Business Compensation: This can include business owners of hotels, restaurants, the fishing industry, and tourist attractions that have witnesses a loss or reduction of business as a result of the oil spill.
Health Issues – Personal Injury: Victims of personal injury can receive compensation for all medical and health related expenses, loss of income, future loss of income, future medical and rehabilitation care and non-economic damages including pain and suffering, emotional distress, and punitive damages.
Note: Punitive damages can be awarded when the at fault party acted either intentionally or in reckless disregard for the life and health of individuals who have been exposed to toxic substances.
Attorney Consultation Available: If you have any further questions regarding the filing of a lawsuit against oil companies feel free to contact us. All consultations are provided by our lawyers free of charge.