The San Francisco Bay Area is located in Northern California, and it encompasses Oakland, San Francisco, and San Jose. The San Francisco Bay region has been witness to a dramatic rise in rideshare cars over the past few years, supplanting taxis, personal vehicles, and mass transportation as a favored means of travel. One of the unfortunate repercussion of the increase in Uber, Sidecar, and Lyft usage has been an rise in the number of accidents involving such vehicles. In most cases, and accident lawyer will need to be hired to obtain the maximum compensation for such accidents. Some of most common causes of accidents involving Uber vehicles include the following:
Driving at a high rate of speed.
Drowsy driving – falling asleep while on the wheel.
Failure to follow proper roadway conditions.
Driving while under the influence of alcohol or other controlling substances.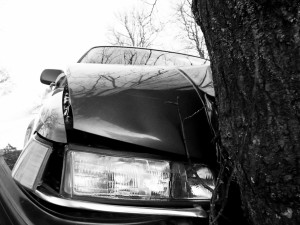 About Our Law Firm: Our team of personal injury attorneys is dedicated to seeking justice for individuals who have suffered severe injuries in accident involving Uber, Sidecar and Lyft driven vehicles. We have represented passengers, other motorists, and pedestrians. If you have any further legal questions, or if you need to speak with an Uber accident lawyer or Lyft accident lawyer regarding your case, feel free to contact our law offices. All legal consultations regarding your claim are provided free of charge. We handle cases across the entire State of California, including San Francisco, San Jose, Oakland and the Bay Area.
Rideshare Company Liability for Accidents
Passengers are entitled to compensation for any injuries which take place. Under California's common carrier laws mass transportation entities including Uber, sidecar, and Lyft owe their passengers the highest level of care so as to minimize the probability of any potential harm that case take place. As common carriers they must carry a $1,000,000.00 bodily injury coverage for any individual injured as a result of their drivers' negligence. This includes not only passengers but pedestrians, motorcyclists, other drivers, and  bicycle riders struck by them.
Accidents Where the at Fault Party Was Not Rideshare Driver: In other cases liability will be placed on the other motorist involved in a traffic accident. In instances where the damages incurred are greater than the insurance policy limits of the at-fault party or when the at-fault party does not have insurance at the time of the accident, victims will be able to file an underinsured or un-insured motorist claim with Uber's insurance carriers. An example to better explain this premise is regarding  is provide below.
Example: Vehicle A rear ends a Uber driver vehicle that has an occupant. The occupant of the rear-ended vehicle suffers severe injuries resulting in $100,000 in medical expenses. The driver or vehicle A has a 15/30 policy limits on his insurance meaning that the most an individual is able to receive for compensation from the at fault parties insurance is $15,000.00. The occupant in the Uber car is then able to file a claim with Uber's insurance company for recovery.
Recovery Available for Victims
A person suffering loss in auto accidents is entitled to compensation from all at fault and liable parties. Specific categories for recovery designated by California law include the following..
All medical and health care costs incurred.
All future medical and health related costs.
Economic damages – including loss of income and loss of future income.
Non-economic economic damages – including pain and suffering and emotional distress.
Auto Accidents and Punitive Damages: In certain instances California civil courts will award punitive damages in personal injury cases where the at fault party acted with the intent to cause harm or acted in reckless and wanton disregard for the life and health of other drivers, passengers and pedestrians on the road. Examples of wanton disregard for human life can include excessive speeding at the time of the accident, driving while under the influence of alcohol or other intoxicating substances, and hit and run driving.
Attorney Consultation Available Free of Charge: We highly recommend speaking with an accident attorney that has experience dealing with Uber and Lyft and other ridesharing companies. This way, the attorney will be able to advise you on what to do to receive the maximum compensation for your case. Our law firm has successfully handled many such cases, we we know what it takes to win your case. If you have any further legal questions feel free to contact our law offices directly. All legal consultations regarding your case are provided by our law firm free of charge.
Further Information Regarding Rideshare Accidents:
Top Causes of Uber and Lyft Accidents
What Should I DO – Steps to Take After a Rideshare Accident