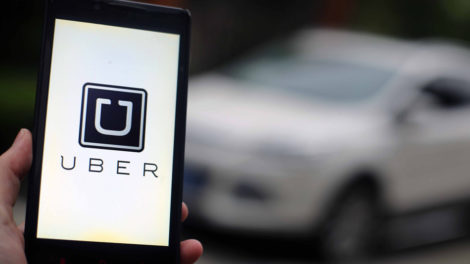 Uber has essentially changed the landscape of transportation and common carriers, giving rise to various other companies like Lyft and Juno. In doing so, however, it has also introduced the need for many laws to be reevaluated and introduced that are specific to rideshare companies. This would not be the case if there were no legal grey areas with the nature of the business and how it operates. Because the company has come under fire for various practices throughout the years, some are hesitant to use Uber to get around. There have been instances of sexual harassment, theft, and road rage, and victims of these incidents range from passengers in the Uber vehicles to other individuals on the road. There is often much debate over who should be held responsible in these incidents, especially those involving road rage – the driver or Uber? Our attorneys at Normandie Law Firm have handled all types of Uber claims throughout the years, and we are wholly familiar with the ways the company negotiates. We are here to help you receive compensation for your damages in an Uber road rage incident. Clients often call us wondering how to best proceed after receiving injuries from an altercation like this; examples of these questions include:
What do I do if an Uber driver assaulted me?
Can I sue Uber for road rage?
An Uber driver purposely hit my car. Can I sue Uber?
Can I file a lawsuit against Uber for road rage?
Uber's Responsibilities
For some time, Uber claimed that its drivers were merely independent contractors. This was a smart move because independent contractors are not actual employees of the company; therefore, the company is not responsible for the actions of these third party individuals. Initially, those who were involved in accidents with Uber drivers could not sue Uber for any compensation, but due to the policies that many personal auto insurance companies outline (commercial driving temporarily suspends your policy, and driving for Uber thus means you would be 100% liable for your own damages in an accident), individuals would likely not see much elsewhere. After a few incidents involving accidents with young children, laws were introduced that required Uber provide its drivers with an insurance policy.
The policy has a $50,000 limit when the driver is on the clock but not actively working. When the driver is en route to a passenger or is carrying a passenger, that limit rises to $1,000,000. These limits generally hold true for automobile accidents, regardless of your situation – if you are an Uber driver, passenger in an Uber vehicle, or the party that was struck by an Uber vehicle.
Despite having these policies in place, Uber still attempts to deny liability for its drivers' actions. This laissez-faire attitude has been attacked and shown to be problematic for the company as the various class action lawsuits regarding sexual assault and other incidents take hold.
A large problem with Uber is the lack of thorough background checks. Because there is no in-person interview to be a driver, all that is required is information (insurance, car registration information, etc), and there is no person who can gauge the character of a potential employee. Further, the background check only goes back 7 years and does not appear to be as in-depth as it could be. This has led to convicted felons and other criminals being able to drive for Uber; the lack of probing means essentially anyone can work for the company.
Road Rage Incidents
Road rage is a term for acting in a physically intimidating or violent manner while driving a vehicle. Many people grow irritated and violent when something goes wrong on the road; for example, a careless driver who cuts off someone on the freeway can cause the other person to flare up in a rage. It is never acceptable to take these altercations further, but some people do; they may tailgate or try to run the other person off the road, or they may wait until a stop light and exit their vehicles to confront the other driver. In many cases, this is a signal of a pattern of behavior that has not been checked.
Uber drivers who are susceptible to road rage are likely triggered due to the often taxing nature of the job itself, but they may also be naturally violent or short-tempered individuals. Uber prides itself and sells itself on being a cheap, fast transportation system; you often do not need to wait longer than a few minutes for an Uber to pick you up, and because there is no common route like a bus would follow, you may get to your destination much faster – and for much less money.
Thus, when someone on the road interferes with the ride, a driver may go off the deep end. He places himself, his passenger, and the other people on the road in danger.
Some common examples of road rage include:
Tailgating
Purposeful careless driving
Stopping short in front of another driver
Exiting the vehicle to confront the other driver
Screaming, yelling, cursing, or threatening someone else on the road
Ceaseless honking
Blocking another car from moving
Intentionally hitting another vehicle
Engaging in physical violence or assault with another driver
If you have been involved in a road rage incident with an Uber driver, call our attorneys in Los Angeles at the top-rated Normandie Law Firm. We can help you seek compensation for your damages, if any occurred.
Legal Action
Road rage is an unsavory act, but you can only take legal action if it extends past a certain point or if there are physical actions that injure you. There is no law that prohibits people from getting angry and screaming – even something as severe as threats can be viewed as a lack of grounds for a lawsuit. If the threats are perceived to be real and dangerous, you may be able to file an assault claim, but you will need an experienced attorney to do so.While this is all to preserve the legal system, there are times when you can pursue a lawsuit for road rage. It will not, however, explicitly be a lawsuit for road rage, but for whatever intention tort is committed against you.
If an Uber driver exits his vehicle and proceeds to damage your vehicle, you can very likely sue for property damage and reimbursement of the costs of repairs. He may take a weapon to your car, kick your windows, scratch your paint, and commit other acts. These people are often more aware of the consequences of their actions and intentionally stop short of engaging in any physical altercations.
Others, however, do not have that self-control and will try to assault you. In these cases, you can file a battery claim that will let you recover medical expenses (any medical treatments from the past and future), lost wages (from both the past and future), repairs of damaged property, noneconomic damages (pain and suffering, mental scarring, psychological trauma, PTSD, fear, anxiety, emotional damage), and punitive damages (additional monetary compensation taken from a defendant to dissuade him from committing the actions again).
As stated above in the article, if Uber was negligent in its hiring process, you could very well sue Uber as well as the responsible driver for his actions. Uber has a duty to keep its customers safe, and you could reliably claim that the company neglected to do so in hiring a person who had violent outbursts and tendencies to engage in road rage. You may be able to file a civil claim against Uber or join a class action lawsuit.
Tips for Staying Calm in Road Rage Incidents
If you can tell that an Uber driver has attempted to harm you or has begun to threaten you because of his road rage, you should not attempt to engage with him. There is a chance that you will end up severely injured. Here are some useful tips for dealing with drivers who are in a violent state on the road:
Don't leave your car. Stay inside with the doors locked. If you are blocked from leaving a parking lot or a lane, remain in park and keep calm. Keep your windows up as well.
Call the police. Often, police officers will be near enough to come to your location. Many times, the sight of you on your phone will cause the driver to come back to reality, and he will realize the gravity of the situation. If he doesn't, the police can get involved and calm him down.
Drive to a police station. If an Uber driver is tailgating you or has intentionally hit your car and is still following you, drive to the nearest police station. There will be help available; he may not elect to follow you inside, which will enable you to get away from him.
Do not antagonize the driver. This includes yelling back, stopping short if he's tailing you, or else attempting to escalate the situation.
Normandie: Here to Help
Our expert attorneys at Normandie Law Firm are here to make sure you receive compensation in the event of a road rage incident with an Uber driver. We want to help you no matter if you're the driver of an Uber vehicle and you were assaulted by another driver or passenger or if you are an innocent driver who was attacked by an Uber driver. Our aggressive lawyers will relentlessly work to bring you a settlement you deserve.
Call us today for a free consultation. You can speak with an attorney and ask any questions you want about the legal process. We will be more than happy to give you advice on information on your claim. Further, if you select us for legal representation, you can rest assured that you will not pay a dime out of pocket for our services. We only get paid if we win your case, and the money is withdrawn from the settlement we earn for you. If we lose, you owe us nothing at all.
Contact Normandie Law Firm for help filing a road rage claim against Uber.