UPDATE:  Our office has recently retained a number of different cases against this manufacturer. We felt it would be important to share specific information about the current claim process so any other interested parties would know what to do. If you have any questions feel free to reach out to us in order to discuss.
Request to Surrender the Table
In many cases the manufacturer will make calls to each customer who has purchased the table. Usually, when you make a purchase from a store they login your information and contact details. That way they can continue to send you brochures for subsequent purchases. This information is also used to contact you in the event of a recall.
In most cases they will contact you to obtain the table from the client. If you surrender the table to them, it will make it difficult to do the testing required to prove damages. However, because we have already done much of the testing it can be used to pursue claims for those without the actual product.
However, if you can avoid giving up the table it would make sense to keep it until after the case is resolved. In most cases they will still reimburse you regardless of the outcome.
Current Testing Results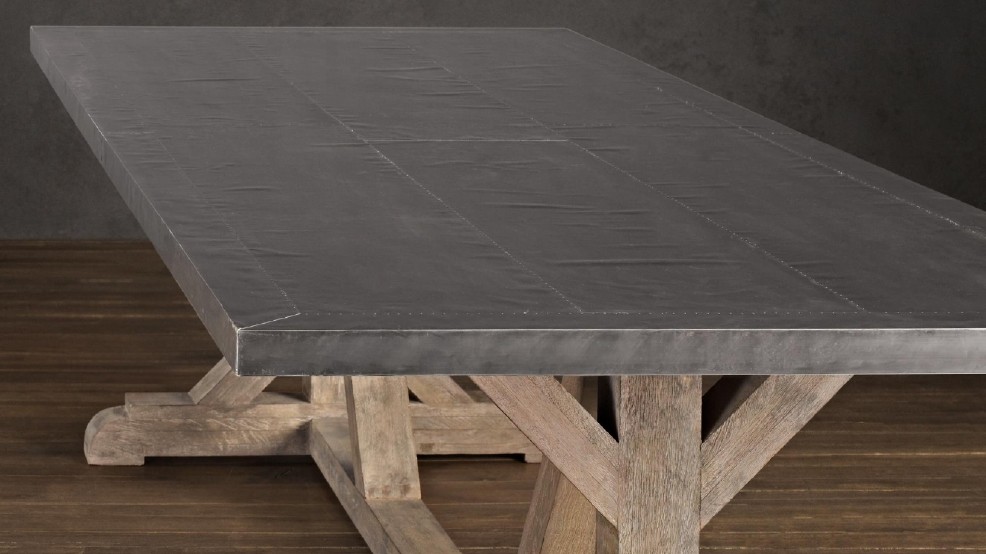 Our most recent testing has shown that the table did in fact test positive for lead. However, in certain cases we have found that exposed parties DO NOT have elevated lead levels. Typically, lead levels remain in the blood stream for 25-30 days. After that you have very low lead levels and will not show up in blood testing.
In order to combat this issue because many clients did not use the table for months before the recall was announced we created a solution. Elemental tracing is the process by which you test food particles to see if they picked up any traces of lead. In order to do this you must have all of the different food types tested. Once you have the food types tested you can reconstruct the individuals' diet and determine what the lead levels would be.
Our office has already conducted testing on 30+ different foods in different states. While our testing results are private, they are proof positive of the lead levels. So even in cases where the lead levels are non-existent in the blood stream you can still demonstrate exposure.
Common Injuries – Lead Poisoning Caused by Restoration Hardware
Lead is a toxic substance. However, the main issue with this is that a lot of the long term damage will not result until later on. This is typically true if the exposure is to a young child. In most cases the injuries sustained will not be identified right away. It will take months if not years to determine. However, in certain cases you will find common lead exposure related issues. This can include growth issues, hormonal imbalances, cognitive issues and other health related issues.
Finally, the injuries sustained by a female vs those of a male clan be completely different. Usually, a female will suffer injuries that are a lot different and can be more long term.
Attorney Consultation Available:  If you have a claim related to this product we would like to hear from you .  Our law firm is able to provide legal representation on behalf of victims across the nation including,  California, Texas including Dallas San Antonio Houston, Florida, New York, Virginia, Ohio, Michigan, Atlanta Georgia, Arizona, Seattle and Tacoma Washington, New Jersey, Chicago Illinois, Boston Massachusetts, Las Vega Nevada,  Portland Oregon, Salt Lake City Utah, Denver Colorado, North Carolina, and South Carolina, Maryland, and Iowa.
Feel free to give my office a call anytime to discuss the details. I look forward to assisting you.
Futher Information:
What Steps Should I Take – Restoration Hardware Recalls
Restoration Hardware Recall Information