Ratchet Tie Downs Recall – Defective Product Lawsuit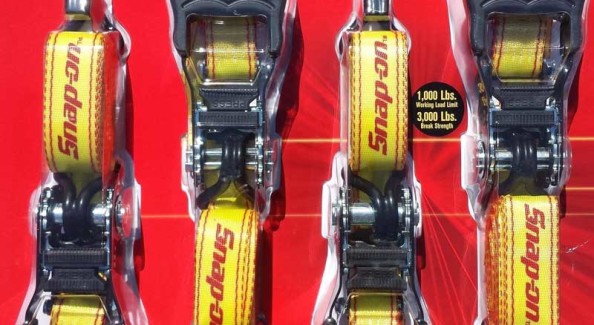 The Consumer Product Safety Commission has issued a massive recall of Alltrade Tools Ratchet Tie Downs to the danger of injury. According to the commission the ratchet handle can fail during use, "releasing the secured load." So far there have been a few reports of such failures resulting in one known injuries. However, many more injuries may have taken place but yet to be reported. The recall involves 129,000 units.
Filing a Defective Product Claim and Winning Your Case in the Court of Law
Generally there are three ways in which a product liability claim can be proven in the court of law.
Defect in the products original design.
Defect in the products manufacturing.
Failure to warn of all known dangers associated with the use of the product.
Compensation and Recovery Available for Victims
Individuals who have suffered injuries as a result of a defective product are entitled to compensation for all damages incurred. Specific categories of damages compensable in such cases include the following.
All medical and rehabilitation costs.
All future medical treatment for the injuries suffered.
All economic damages including – damage to property, loss of wages and future loss if income.
All non economic damages – including emotional distress, pain and suffering.
Punitive damages: I cases where the at fault party displaced the intent to cause harm or acted in reckless disregard for the life and health of consumers court will award punitive damages to the harmed victims.
Attorney Consultation Available: If you or a loved one have suffered harm due to a defective product and have any legal questions you need answered do not hesitate to contact our law offices. All legal consultations are provided free of charge.
Further Information: