Having a child born with a birth defect is something that many expecting parents think about. For new parents, their child's health is of utmost importance; therefore, they seek to perform as many pregnancy screening tests to verify that their unborn child is healthy. Some parents may not have a history of birth defects in their families, but they still go through the screening process to get the affirmation that their child will be born without any defects. Other parents may have a history of birth defects in their families. These parents likely have witnessed the toll that caring for a child with a birth defect can have on parents and entire families. These parents may have seen the mental, emotional, and financial strain that birth defects can cause. For these parents, the results of prenatal screenings might be the difference between continuing and terminating the pregnancy. It is possible that parents will want to continue the pregnancy even after knowing that their child will be born with a birth defect. In these cases, pregnancy screening allows parents to begin preparing to welcome their child home. How could parents prepare to have a child born with a birth defect? Many parents may spend the months before their child is born mentally and emotionally processing the situation, and getting information about their child's condition. Parents may also seek expert opinions in regards to how to properly care for the child at home. All of this allows for the parents to be prepared to receive their child. However, what happens when the parents have no idea that their child will be born with a birth defect? The prenatal screenings may have been read incorrectly, or they may not have been offered. Therefore, the parents believe their child will be born healthy. The parents never had the option to terminate or continue the pregnancy. Additionally, they did not have time to prepare themselves for caring for a child with specialized needs. If you were not informed of the possibility that your child would be born with a birth defect, you may be eligible for compensation. Our experienced lawyers at the top-rated Normandie Law Firm can evaluate your case and give you an estimated value.
Average Birth Defect Settlement
If you are considering filing a lawsuit for an undetected birth defect, you may have many questions about the potential value of your case, like how much is a missed diagnosis birth defect case worth? The average value of a birth defect case can vary depending on the specific circumstances. A consultation with a birth defect attorney should help you understand what you can receive as compensation for a failure to diagnose birth defect lawsuit.
Here are some past birth defect settlements:
$2.9 million—doctors misdiagnosed the child during prenatal screening. The child was born with Down syndrome.
$4.5 million—doctors did not properly screen for birth defects during the pregnancy. Their son was born with only one limb.
$8.25 million—doctors misinterpreted nuchal measurements during an early ultrasound. The child was born with many birth defects, including cognitive and physical disabilities.
$9.6 million—an obstetrician and a nurse failed to recognize the low fetal heart rate. Due to a lack of oxygen, the child was born with permanent brain damage.
$12.7 million—doctors failed to report abnormal ultrasound results. The child was born with Cerebral Palsy.
$14 million—doctors failed to perform the proper prenatal screenings. The doctor failed to correctly diagnose when results appeared abnormal. The child was born with Thalassemia Major.
$50 million—doctors missed the child's unbalanced chromosomal translocation during prenatal screening.
As you can see, there is not one fixed case settlement amount. How much your case is worth depends on many things, and an expert attorney who has experience in birth defect cases can help give you an estimate.
The Value of Your Case
The settlement amount of your case will primarily depend on the severity of your child's birth defect. Consulting with a Normandie attorney should help you understand the average settlement amounts. Here is some of the compensation for which you might be eligible:
Medical Expenses—some birth defects require constant medical intervention. Congenital heart disease, for example, may require a child undergo multiple heart surgeries shortly after birth. This condition may also require the parents to purchase the proper heart monitoring equipment to monitor the child at home. Parents might need to hire a nurse to care for the child at home. Birth defects, in general, may require constant expenses.
Loss of Wages and Future Wages—parents may have to stop working to dedicate themselves to the 24-hour care of their child.
Pain and Suffering—parents may have endured emotional and mental distress as a result of their child's birth defect. If given a choice, they may not have continued with the pregnancy. As a result, their pain and suffering can be traced back to the doctors failing to diagnose their child's condition.
The payout for your case will depend on many different factors. You must contact an experienced attorney to further dissect your case and receive a proper estimate.
Summary
When you are pregnant and undergoing all the necessary prenatal testing, you trust your OBGYN to be able to properly read the results and diagnose any existing birth defects. Pregnancy can be a stressful time for expecting parents, and these prenatal screenings can give peace of mind. The failure to inform parents about abnormal results or a defect present in the prenatal screenings can leave parents dumbfounded when their child is born with a birth defect. Parents need to be given a choice to continue or terminate the pregnancy after discovering a birth defect. If an OBGYN fails to inform or fails to detect and diagnose a birth defect, the parents will not have the opportunity to decide for themselves if they are prepared to care for a child with special needs. If you feel like you were deprived of making this choice, you must contact a qualified lawyer experienced in birth defect cases as quickly as possible.
Normandie Law Firm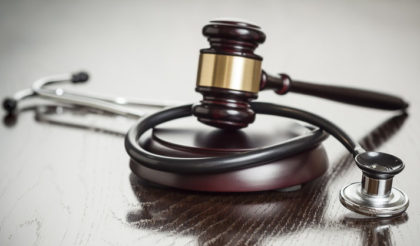 Normandie Law Firm, one of the top law firms in Los Angeles, understands the strain that raising and caring for a child with a birth defect is causing you and your entire family. If your doctor missed your child's diagnosis, or if you were not offered prenatal screenings for birth defects, you have the right to sue and receive compensation. Our skilled lawyers with experience handling birth defect claims will review your situation and establish the estimated value of your case.
Normandie Law Firm offers free consultations. You can come in with any questions and our accomplished attorneys with experience in birth defect cases will answer at no charge to you. Our attorneys can evaluate your case, establish how much your case is worth, and help you decide if you want to proceed with a lawsuit. If you choose to file a lawsuit, our attorneys will start you on the process and continue to work with you until you receive the compensation you deserve. If you need a second opinion, Normandie Law Firm is available to give you that second opinion at no charge. Some attorneys at other law firms may only care about signing as many cases as possible, so they may not be giving your case the attention it needs. At Normandie Law Firm, our attorneys are not interested in getting more and more cases. Our attorneys will put your case first and give it all the attention it requires. You will always receive personalized treatment.
Our law firm offers all of our clients a Zero-Fee guarantee. What does this mean? You will never pay anything out of pocket. We understand the mental, emotional, and financial strains that you may be facing due to your situation; we do not want you to worry about having to pay for anything upfront. Our law firm is strictly contingency-based. This means that you will not pay for our legal services until our trusted attorneys win your case. Please, contact Normandie Law Firm as soon as possible. Schedule a free consultation or a free second opinion today; we will guide you towards receiving the compensation you deserve. An attorney with expertise in birth defect injury lawsuits will be available to take your call.