Product Recall: SureFit Lawn Mower Blade Spindle Shaft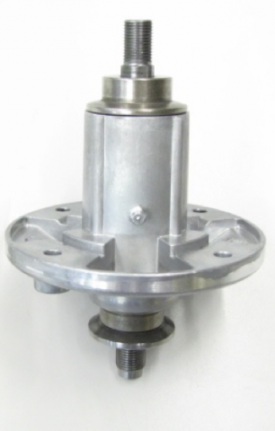 Impact Hazard Product Recall: SureFit Recalls Lawn Mower Blade Spindle Shafts
Name of product: SureFit™ (SureFit) riding lawn mower blade spindle shaft
Hazard: The blade spindle is responsible for rotating and driving the blades in their circular motion. The recall involves a defect with the spindle wherein it breaks while it spins at thousands of times per second and the pieces become projectiles. This can cause a serious bodily injury or damage to property.
Remedy: Replace
Recall date: January 4, 2018
Units: 900
Model numbers affected: 504-00341 (spindle assembly) and 504-00346 (spindle shaft)
Sold at: Ball Equipment, Dixie Sales, Marr Brother, including other lawn and home improvement stores.
Importer: MTD Products, Inc., Cleveland, OH
Manufactured in: China
Recall number: 18-713
The SureFit lawn mower blade spindle is being recalled for breaking and firing metallic projectiles in all directions — much like a grenade. If you have been injured by this product, you must contact our law firm in order to get the right compensation for your injuries.
We at the Normandie Law Firm are here to ensure that you get the right compensation for your injuries. It is not necessary for you to have been injured, even if you own the product, you can still contact our law firm to see if you qualify to get any compensation for the risk of injury.
We get asked many questions regarding recalled products, and we are happy to answer any and all questions. The get asked a wide variety of questions that depend on a few factors like the type of product, the severity of the recall, and the injury of the defective product. The most common questions regarding defective recalled products follow thusly:
What do I have to do in order to prove my defective product liability lawsuit?
Who is liable if I am injured?
What is the statute of limitations when it comes to defective product liability claims?
___________________________________________________________________
How Long Do I Have to File a Lawsuit for the Defective Product Injury?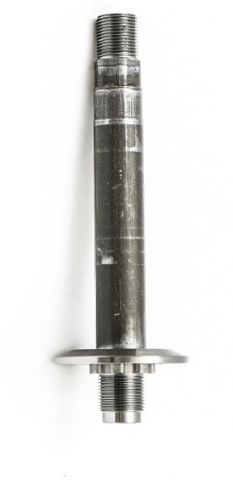 When a crime or event occurs and you want to file a lawsuit to seek restitution, you must do so before the statute of limitations expires. The statute of limitations is the amount of time you have to file a claim against the entity (person, persons, company) — think of it like an expiration date.
The statute of limitations differs from crime to crime. For instance, the statute of limitations for discrimination (180 or 300 days) is different than the statute of limitations for murder (no statute limit exists).
The statute of limitations for a product liability case in the state of California is two years from the date of the injury, or when it should have been discovered. If you file your case even one day after the statute of limitations, the judge will likely throw your case out no matter how well founded your claim is.
Who Is Liable if I am Injured Using a Product?
When it comes to liability of the defective product, it is important that you include as much information as possible. This includes information regarding the product name, the manufacturer, retailer, and any other relevant information.
In most cases it is the company of the product that will be found liable to pay for injuries and/or property damage.
Compensation Available to You
When you are injured using a product, you are entitled to receive compensation. Compensation that is available to you depends on the extent of your injuries.
Bodily Injury: If your accident requires medical treatment, proper compensation will pay for your medical costs that were associated with your incident. The right compensation will also pay for any future procedures you require to help you heal, as well as any physical therapy that is needed.
Lost Wages: When you miss work, you miss out on valuable work hours that help you sustain yourself and your family. The right compensation will help recover your lost wages. Furthermore, if you are permanently disabled, you may be eligible to receive compensation for lost potential earnings.
Pain and Suffering: When you experience a traumatic accident, it can literally change the way your brain is wired and cause mental illnesses such as anxiety, depression, and post-traumatic stress disorder (PTSD). The right attorneys will help you get the most compensation that you deserve.
The Normandie Law Firm
Our personal injury law firm is here to ensure that you get the maximum possible compensation for your injury. We offer free legal consultation to all of our clients, meaning that our attorneys will happily sit down with you and listen to the facts of your case. If you have any questions regarding your case, they will answer them to give you the ability to make an informed decision.
If you already have a lawyer, and are skeptical of the compensation they promised you and of their work ethic, we will give you a free second opinion of the true value of your case.
Additionally, we offer the zero-fee guarantee to all of our clients. This guarantees that we will only charge you until we prove your case and get you the compensation you deserve for your injuries. If we cannot do our job as lawyers, then we will not charge you for our legal service.
Contact the Normandie Law Firm today to see what we can do for you.