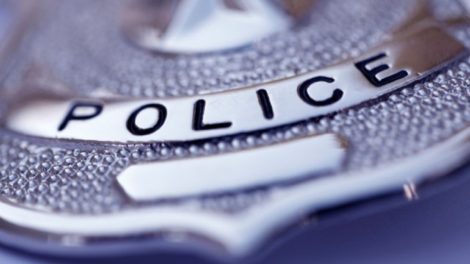 Police officers—or peace officers—are expected to be excellent members of society. They are supposed to protect and serve the community. However, that does not always happen. There have been various allegations against police officers for police misconduct. What is considered police misconduct? Police misconduct is the improper or illegal behavior in which a police officer engages in while on duty. Some misconduct includes bribing lawmakers, policing selectively, tampering with witness accounts, forcing false confessions, and profiling based on race. The most common police misconduct includes false arrest, perjury, being under the influence of drugs or alcohol while on duty, and sexual misconduct.
What is sexual misconduct? Sexual misconduct can show itself as sexual harassment or sexual assault. Harassment and assault are not the same act; below we will discuss the differences between sexual harassment and sexual assault.
Sexual harassment is any unwanted sexual advances or physical touching. Sexual harassment can include inappropriate gestures and comments. Sexual harassment is considered discrimination on the basis of sex. Although the term commonly refers to workplace incidents, sexual harassment can occur anywhere. If not properly addressed, sexual harassment can elevate to sexual assault. Sexual assault is any sexual contact that occurs without the consent of the victim. Sexual assault can include rape, attempted rape, forcible sodomy, and fondling.
Unfortunately, sexual harassment and sexual assault can occur virtually anywhere. Anyone can be a victim, and essentially anyone can be an attacker. Police officers, even though they are supposed to protect and serve the community, sometimes become the attackers. If you were a victim of sexual harassment or sexual assault by a police officer, you might be confused about whether you can take legal action. Although it might be difficult to understand how claims against police departments work, a skilled attorney with expertise in sexual assault injury lawsuits will be able to guide you through the legal process. Contact one of our experienced lawyers at the top-rated Normandie Law Firm today for more information.
Filing Your Claim
If you are considering filing a claim against LAPD or the Sheriff's department, you will have to follow specific guidelines. An accomplished lawyer experienced in sexual assault cases can assist you.
You will need to file a complaint form with the appropriate police department. After submitted the complaints, an intake officer will review the complaint and determine whether the claim can be dismissed. Some reasons for complaints to be dismissed include minor misconduct, false allegations, trivial complaints, and illogical complaints. If the complaint is determined to be minor misconduct, the intake officer will inform the accused officer about the claim and the claimant's concerns. This does not lead to any disciplinary actions. If the claim is not dismissed, the police department's internal affairs will conduct a formal investigation. These claims must be filed within six months of the incident. You will have an additional six months to file a lawsuit.
Another option for submitting a claim against an officer for misconduct is via the Department of Justice (DOJ). Sexual assault is covered under the DOJ criminal enforcement section. Complaints go through the Federal Bureau of Investigation (FBI). To submit a claim, you must send a written complaint via mail to the Criminal Section Civil Rights Division of the DOJ.
If you do not want to go through the police department of through the DOJ, you can file a lawsuit independently. Since police departments are government agencies, you only have 180 days to file your lawsuit. You will need to contact a sexual harassment or sexual assault attorney to guide you through the legal process. Because harassment and assault are not legal causes of actions, you might have to file your lawsuit under a different cause of action. There are a few causes of action relevant to sexual assault and sexual harassment. They include assault and battery, false imprisonment, and intentional infliction of pain. If you have questions, seek a consultation with an expert attorney who has experience in sexual assault cases as soon as possible.
List of Police Departments
Los Angeles County has many different police departments. Some departments are K-12 school-based. California state universities also have their own police departments. Other departments work directly with airports, for example. Within the county, LAPD is the largest police department.
Below are some of the Los Angeles County police departments:
Bell Gardens Police Department
Burbank Police Department
Downey Police Department
El Segundo Police Department
Gardena Police Department
Hawthorne Police Department
Inglewood Police Department
Long Beach Police Department
Los Angeles Police Department
Manhattan Beach Police Department
Pasadena Police Department
Pomona Police Department
Port of Los Angeles Police Department
Redondo Beach Police Department
San Fernando Police Department
San Gabriel Police Department
Santa Monica Police Department
South Gate Police Department
South Pasadena Police Department
Torrance Police Department
Vernon Police Department
West Covina Police Department
Normandie Law Firm
Normandie Law Firm is a top personal injury law firm. Our number one focus is ensuring that our clients exercise their legal right to sue for their injuries. Sexual harassment and sexual assault are serious crimes. Victims should never be afraid to speak up and file claims against their attackers. Unfortunately, the people who should be dedicated to protecting the community can also be the perpetrators of these awful crimes. Police officers do not get any special treatment just because they are part of law enforcement. There are ways to file claims against police officers; an experienced attorney should be able to help you understand the possible actions you can take against officers. Do not be hesitant because of their immunity status.
FREE LEGAL CONSULTATIONS: Normandie Law Firm puts clients first. How do we do that? We offer clients completely free consultations and second opinions with our qualified attorneys with experience in sexual assault cases. Our free consultations allow victims to come forward and simply talk about their situation. You might not believe you are ready to take legal action against a police officer. At Normandie Law Firm, we will listen to your situation and offer advice on whether you have a claim. If you have any questions or concerns, our expert attorneys will answer to the best of their abilities and give you all the information you need to move forward with your legal claim. If you already have an attorney at another law firm, you can visit Normandie Law Firm for a free second opinion. Why would you need a second opinion? Many attorneys work on quantity rather than quality. This means that your attorney might be rushing through your case simply because he or she is interested in moving on to the next cases. If your attorney is rushing through your case, he or she might not be giving you all the information necessary. Additionally, he or she might not even be doing everything possible to win your case. At Normandie Law Firm, we are committed to each case. We will never rush through your case or deprive you of any information. We promise to do everything in our power to win your case.
Normandie Law Firm runs on 100% commitment to clients. We understand that sexual harassment and sexual assault can result in mental and emotional anguish to victims and their families, alike. We do not want you to have to worry about anything else. That is why we offer our clients a Zero-Fee guarantee. You will never have to worry about paying any upfront fees. Additionally, since our law firm is strictly based on contingency, you will not have to pay anything until our lawyers win your case. Contact Normandie Law Firm today to speak with a lawyer with experience handling sexual assault claims.