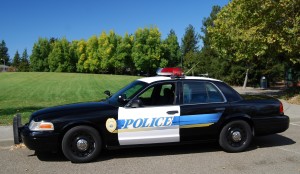 Every year, hundreds of individuals across southern California suffer egregious injuries due to accidents caused by the wrongful or negligent driving of law enforcement vehicles. Common causes of accidents involving police department and law enforcement divisions vehicles include speeding, running red lights without the use of sirens, crossing through red lights without stopping or without the use of extreme caution, and failure to pay close attention to others on the road during police chases. These actions are grounds for lawsuits in the event of an injury, and an expert lawyer experienced in police car accident cases can help you receive compensation. Individuals who often sustain injuries include:
Victims of serious harm in accidents caused by police vehicles are entitled to financial compensation for all damages suffered, including the cost of medical treatment, rehabilitation expenses, lost wages, and pain and suffering. A skilled attorney who has experience in police car accidents can help win the maximum compensation available. Moreso, family members of individuals who were killed due to accidents involving police cruisers and vehicles have the right to seek restitution for the loss of their loved ones. Recently, the Los Angeles City Council paid out more than $6.6 million dollars to family members of an individual who was killed due to the reckless driving of Los Angeles Police Department patrol officers.
About Us: Our top law firm, Normandie Law Firm, is dedicated to protecting the rights of individuals who have been involved in auto accidents involving police cars and sheriff's cruisers. All too often, members of police departments and other law enforcement agencies attempt to erase all evidence of liability in hopes that victims will have no legal recourse with which to pursue personal injury claims against them. Our qualified attorneys with experience in police car accident cases vow to bring the fairest compensation possible to victims of these accidents.
A List of the Largest Law Enforcement Entities in Southern California:
Other smaller law enforcement departments in southern California include those from Santa Ana, Glendale, Pomona, Beverly Hills, Santa Monica, Newport Beach, Irvine, Anaheim, Fontana, and Chino.
Filing a Lawsuit Against the Police Department for Injuries Suffered in an Accident Involving a Patrol Vehicle
Most auto accident claims are predicated on a negligence cause of action. Negligence-based cases require the proving of four essential elements:
1. A Duty Was Owed to The Injured Party: Under the common law legal system, individuals owe every other individual in society a general duty of reasonable care. In other words, a driver must use reasonable care in the driving of his vehicle.
2. The Duty was Breached – Examples of a breach of a duty of reasonable care by a driver of a police vehicle can include the failure to use flashing lights or sirens when passing through a red light or stop sign at a cross street. Other breaches include speeding while driving, the use of mobile devices to text or talk on the phone while driving, and eating while driving.
3. The Breach Resulted in Accident or Incident: Foreseeable and but for causation of the incident. The accident was a foreseeable consequence of the act of negligence. To put it simply, the failure to drive properly was the cause of the accident which took place.
4. The Accident Resulted in Actual Physical Harm to the Plaintiff: Common injuries diagnosed following auto accidents can include lower back injuries, bulging or fractured discs, cervical contusions, whiplash, and neck injuries. More serious injuries can include broken bones, fractures to the nose, injuries to the eyes, traumatic brain damage, and spinal cord injuries.
Filing Deadline – Statute of Limitations for Filing a Personal Injury or Car Accident Claim Against Police Department:
In the state of California, victims of personal injury usually have TWO YEARS from the date of the incident to file a civil lawsuit in the court of law. However, claims involving police officer misconduct and/or police car accidents are different. Victims of injuries caused by government entities must first file an administrative grievance against the public agency in question. Such claims must be filed within SIX MONTHS of the date of the accident. If and when the administrative agency has denied a claim, a victim will have two years from the date of the accident to file a claim in the court of law.
To make sure you do not miss any deadlines or time limits, you should seek the help of an accomplished attorney with expertise in police car injury lawsuits
Victim's Right to Compensation
Victims of injuries caused by accidents involving police vehicles are entitled to compensation under the law for all harms suffered.
Cost of Hiring an Attorney To Represent You In the Court of Law: All personal injury and auto accident cases are taken on by the top-rated Normandie Law Firm on a contingency fee structure. This means that our clients do not have to pay for any of their legal fees out of pocket. Our fees are allocated only after a successful resolution of our client's case. Additionally, we work with a network of doctors and medical practitioners that work on lien, meaning our clients do not have to pay for any of their medical expenses out of pocket. Our experienced lawyers with years of experience handling police car accident claims can help you move forward.
Contact Normanie Law Firm to speak with an experienced attorney today.