Every year, thousands of individuals suffer a violation of their civil and human rights in police departments by law enforcement officials across the country. Laws have been instituted since the founding of our nation to protect citizens from abuse on the behalf of those who wield the power to enforce laws and protect the peace. Victims of violence and abuse resulting in significant bodily harm, financial loss, and psychological have the right to seek financial compensation. Our expert attorneys with experience in police abuse cases can help you seek recovery.
Specific Acts of Law Enforcement Civil Rights Violations:
Some specific acts which constitute an abuse of power of peace officers are provided below. There are many others, but if you feel that you were the victim of police abuse, contact an experienced attorney today.
Use of unnecessary physical violence and force.
Excessive force in the making of an arrest or when incarcerated.
Acts of sexual assault and sexual misconduct.
Profiling of individuals based on their racial background.
Abuse of police power, resulting in coercion.
Making of false arrests and malicious prosecution of a suspect.
Failure to intervene to protect the life, health, safety, and property of an individual.
Federal Civil Rights Abuse Laws and Police Brutality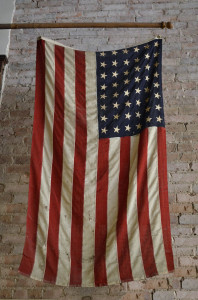 The most common Federal claim issues against law enforcement are predicated on violations of the Fourth Amendment. Use of the 4th amendment is not limited to the various federal entities; in fact, a department that accepts federal funding in any capacity is subject to a restriction on its policing powers instilled in the 4th amendment to the U.S. Constitution. Additionally, 42 USC Sec. 1983 states that individual who deprive others of their constitutional rights whiles acting under the color of law can be subject to federal prosecution.
What Constitutes Excessive Force Under the 4th Amendment: Under the U.S. Constitution, what constitutes excessive force by police officials during and after an arrest. It is very difficult to draw a bright line between the correct application of force and excessive force. In many instances, this question is taken on a case by case basis based on the specific facts of the arrest. In one case the supreme court stated that "determining the reasonableness of police use of force requires balancing an individual's interests against those of the government by looking at the totality of the circumstance."
An accomplished attorney who has experience in police abuse cases can explain these concepts to you if you call.
Filing a Wrongful Death Lawsuit: In the state of California, certain relatives of the deceased have the right to seek compensation for the death of their loved ones via the filing of a wrongful death lawsuit against any and all parties partially of fully liable for filing a claim. Contact a qualified attorney with expertise in police abuse injury lawsuits to get started on a wrongful death lawsuit.
Statute of Limitation for Filing a Case Against a Police Department
In the State of California, the statute of limitations for filing a Tort based administrative claim against a governmental police force in six months from the date of the accident. Federal civil rights claim can be filed two years from the date of the incident. For further information on the deadline for filing a civil administrative claim, feel free to contact our top law offices to speak with one of our experienced lawyers.
Security Guards:  Security guard companies are not public law enforcement bodies. As such the statute of limitations for private entities in including private security institutions in two years from the date of the incident.
Steps to Take – Protecting a Victims Right:
There are several important steps that can be taken after a police misconduct incident include the physical abuse.
1. Documentation of evidence: Take pictures and photos of the incident including your injuries.
2. If injured seek medical attention so that a medical doctor can write down all the injuries that have been inflicted.
3. Gather the information of any individual who witnessed the incident taking place.
4. Contact a skilled attorney with experience handling police abuse claims to guide you through the legal process.
Attorney Consultation Available: If you or a loved one have suffered harm due to a civil rights abuse on the part of a law enforcement official, call the top-rated Normandie Law Firm for more assistance. We offer you a free consultation on your case as well as a zero fee guarantee if you taks us on. You can speak to a lawyer experienced in police abuse cases no matter what time of day.