Polaris RZR 170 Recreational Off-Highway Vehicle Recall Lawsuit Attorney
Polaris Recall RZR 170 Recreational Off-Highway Vehicle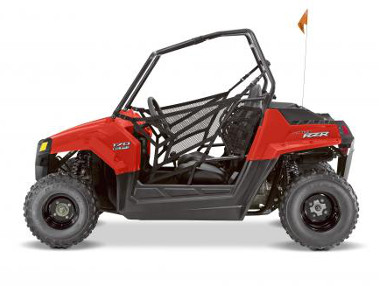 Name of Product: RZR 170 Recreational Off-Highway Vehicle (ROVs)
Hazard: Fuel tank cracks easily causing a leak. The wiring harness can overheat and cause fire hazards.
Remedy: Repair
Recall Date: July 25th, 2017
Recall Number: 17-195
Model Number: 2017 models: Z17YAV17A2 & Z17AV17A5. Reference for 2015 and 2016 models can be found here
UPC Code: N/A
Details of the recall: This recall is for all RZR 170 Recreational Off-Highway Vehicles made in the year 2015 through the year 2017. The Recreational Off-Highway Vehicles, or ROVs, have two seats and came in the color variations red, blue, and white. On the 2015 ROV model, the brand 'Polaris' is printed on the front grill, 'RZR' is printed on the rear paneling and'170' is printed on the front paneling. For ROVs made in 2016 and 2017, 'Polaris' is printed on the front and rear grills, and 'RZR' is printed on the front paneling. The VIN is located on the frame of the driver's side front wheel as well.
Remedy for recall: It is recommended that consumers should stop using the recalled ROVs immediately. It is also recommended that consumers contact Polaris to schedule a free repair. Polaris is also making an effort to communicate with all known purchasers directly.
Incidents: 102 reports of cracked fuel tank necks and 28 reports of burning, smoking, melted and shorted wires, and four reports of fires have been received by Polaris; however no injuries have yet been reported.
Sold At: Nationwide Polaris dealers, from February 2015 on through July 2017. The ROVs are typically priced between $4,000 and $4,800
Manufacturer(s): Aeon Motors Ltd, of Taiwan
Importer(s): Polaris Industries Inc., of Medina, Minn.
Units: 16,800
How Normandie Law Firm Can Help
If you have purchased a Polaris RZR 170 ROV, we recommend that you send a report to Polaris for a free repair. We also recommend that you act immediately as your ROV is a likely fire hazard and can cause serious bodily injury and damage property. If you or a loved one has already suffered damages as the result of the Polaris RZR 170 ROVs cracked fuel tank then you may be eligible to file a lawsuit and collect proper monetary compensation. If you file a claim with us you could find some, if not all, of these following expenses compensable:
All of you medical and hospitalization costs
All of your future medical care and treatment
A loss of income and loss of future earnings due to long term recovery or permanent disability due to the accident
Compensable economic damages include loss of property or damaged property.
Compensable non-economic damages include emotional distress, trauma, PTSD resulting from the accident, pain and suffering and anxiety.
Free Consultation with an Attorney
Victims of this recall or recalls similar to this one can contact our law offices to learn more about how to receive compensation for their injuries. Our team of legal experts is committed to ensuring that our clients receive proper representation for their claims. As a display of our commitment, every one of our clients will receive the benefits of our zero fee guarantee policy. Under this zero fee policy, all you don't pay for our services until we follow through with our promise and win your case.  If you feel in need of a second opinion, second opinion case reviews are also free under this policy.