Physical education classes, in elementary junior high and high schools, provide beneficial exercise and health benefits for our school ages children. However, unfortunately each year tens of thousands of students suffer severe injuries due to accidents which take place during physical education classes. According to a recent study emergency room visits by kids who suffer injuries in P.E. classes have increased by more than 150% since the 1990's. Many of these injuries could have been avoided for it not for the failure to schools to abide by the duty of care they owe to their students. In such cases victims and their guardians have a right to seek compensation for all injuries and damages sustained. Our law firm has a distinguished record of assisting individuals who have suffered egregious harm due to the negligent or intentional actions of others. If you have any further questions after reading this article feel free to contact our law offices. All consultations are provided for free of charge.
Common Causes of Accidents and Injuries in Gym-class or Physica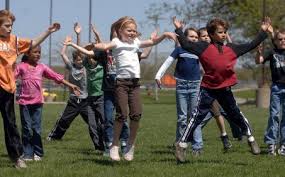 l Education: Some of the more numerous causes include the following…
• Negligent supervision during sporting activity or exercises.
• Unsafe gym equipment: improper workout facility, weight equipment.
• Failure to properly inspect for hazardous conditions.
• Failure to provide for proper instructions before the commencement of physical activity.
• Playing specific sport not suited for the field – example: playing flag football on a concrete surface instead of a grass field.
Can a School Be Sued – Proving Your Case in the Court of Law
The vast majority of personal injury claims are predicated on a negligence based cause of action. There are four principles which need to be proven in order to establish a basis of a negligence bases lawsuit. (1) Was there a duty of care by the school to the student. (2) Was the duty of care breach (violated) in some way, (3) did the violation of the duty of care result on the harm that took place; in other words was the violation the cause of the injury, (4) did the student suffer from actual and identifiable injuries.
Common Injuries
Some of the most common injuries which can take place during school exercise course include the following.
Broken bones including to the arms, legal and wrists.
Concussions and other types of traumatic brain damage.
Facial injuries including broke nose and lacerations.
Puncture wounds – nails or other sharp objects on the field or other sports facility.
Amputations of body parts – noses, fingers, toes.
Emotional injuries including PTSD suffered by the student.
Recovery Available For Victims of School Injuries
Minors who suffer harm due to an accident that takes place on school campus are eligible to receive compensation for all damages sustained. Specific damages compensable in a personal injury lawsuit include the following.
1. All medical and health related costs.
2. Cost of future medical and rehabilitation care.
3. Economic damages including loss of future income capacity due to long term or permanent disability.
4. Non-economic damages including pain and suffering, emotional distress and punitive damages.
5. Note: Punitive damages can be awarded in instances where the at fault party acted either with the intent to cause harm or acted in reckless indifference for the safety of others.
Contacting and Attorney and Cost of Legal Representation: Many individuals are hesitant to contact an attorney or seek legal representation because of the perceived costs associated with legal representation. Our law firm takes on personal injury cases in a contingency fee – no win zero fee guarantee. This means that our clients do not have to pay a single dime out of pocket. Our fees will be allocated once there is a successful resolution of your case. For more about our fee process see here…
Free Legal Consultation Available: If your child has suffered injuries during PE class while attending a public school and you have any legal questions feel free to contact our law offices. All legal consultations are provided by our attorneys free of charge.
Further Information: