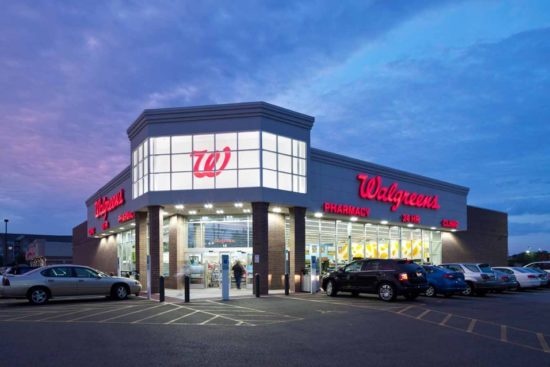 Our law firm receives many questions from people who have been injured in Walgreens. Some of these questions include:
How can I sue Walgreens for a slip and fall injury?
What is the best way to file a trip and fall claim against Walgreens?
How do I sue Walgreens for a slip and fall accident?
How do I file a slip and fall claim against Walgreens?
How do I sue Walgreens for a personal injury?
Where do might I encounter the risk of slipping and falling on the floor?
The following sections answer the questions listed above. However, the information offered is general and might or might not apply to your specific situation. This information should not substitute a meeting with an experienced attorney. For a detailed discussion of your case and to receive information specifically geared for your case, you need to contact a Los Angeles attorney who can help you with your lawsuit. An attorney experienced in personal injury claims against stores should be able to give you detailed information regarding your Walgreens accident claim.
Store Liability to Shoppers
According to store policy, management and employees are to do everything possible to ensure that customers are safe during their visit to store property. Walgreens has a duty to its customers to ensure their wellbeing both inside the store and outside in the store's sidewalks and parking lots. The duty to ensure safety requires management and employees to address all potential hazards before an accident occurs. For example, if there is a spill on the ground, an employee is expected to either clean up the spill or place a warning sign at the site of the spill to alert customers. Doing so ensures that store management and employees perform their duty to all shoppers. As soon as an employee ignores a potentially hazardous situation—like a spill—he or she has breached the duty to all shoppers. If this breach of duty results in an accident, and the accident results in injury to the shopper, the store can be found liable, and the customer can sue for his or her injuries.
Duty, breach, cause, and harm are the four elements of negligence. Store management and employees have a duty to keep all shoppers safe from harm. If the injury sustained during the accident can be directly linked to a breach of duty, the store will be found liable for the victim's injuries.
Risks of Injuries at Walgreens
Shoppers might not think they risk falling on the ground when they step onto a store's premises. There is a general belief that stores are safe places. According to policy, stores like Walgreens should always be safe for shoppers. However, employees and management cannot always address hazards before they cause a trip and fall accident. Let us consider some of the risks created that might cause Walgreens slip and fall accidents:
Slip and falls in Walgreens bathrooms can occur because of the likelihood of slippery floors either because of water or paper towels. Spilled water is a clear hazard. Paper towels, however, can also cause a shopper to slip and fall at Walgreens.
Slip and falls in Walgreens parking lots and sidewalks can occur because employees and managers prioritize in-store cleaning and upkeep. However, accidents on improperly maintained parking lots and sidewalks can cause the same harm as accidents inside the store. Walgreens parking lot accidents can also be attributed to the store's negligence.
Slip and falls at Walgreens entrances and exits are particularly dangerous because the floors can be slippery. Entrances and exits should be equipped with weather mats to prevent slippery floors; however, sometimes these mats are misplaced and create a hazard rather than preventing it.
Slip and falls near food vendors inside Walgreens can likely occur is vendors restocking vending machines or displays do not set up their products cautiously. If vendors leave items all over the floor, shoppers can be injured at Walgreens.
Slip and falls in Walgreens's grocery section can happen if any items fall off of the shelves or if anything breaks and spills on the floor.
Slip and falls in Walgreens's electronics department can occur whenever there are items on the floor or if any price advertisement signs fall onto the floor.
Slip and falls in Walgreens's home and housewares department might result from disorganization in the department. Items like towels can easily be bunched on a shelf and fall onto the floor. Unsuspecting shoppers can slip if they step on any towels on the floor.
These risks would be nonexistent if Walgreens' managers and employees routinely scanned the store for potential hazards and promptly addressed them. If you are an injured shopper, victim to any of the previously-mentioned risks, you must file a Walgreens personal injury claim. Whether you were injured in a Walgreens bathroom or a Walgreens parking lot or sidewalk, you have the right to sue. You must contact a lawyer with experience in handling Walgreens slip and fall lawsuits as soon as possible.
Filing Your Claim
If you were injured in a trip and fall accident at Walgreens, you must act quickly to gather the necessary evidence to prove that you were injured on the store's premises. If you fall, try to get the attention of an employee or a manager. They will need to acknowledge your accident. You might need medical attention; try not to move as some injuries can worsen with movement. If you can, take pictures or record the scene of your accident. If there were any witnesses, take their information for future reference. If you require medical care for your injuries, make sure that you keep track of all of the expenses associated with your injury. You should contact a law firm as soon as possible to meet with lawyers in Los Angeles. You will need to file a Walgreens personal injury claim, so ensure that your attorney is experienced in claims against stores.
Normandie Law Firm consists of many lawyers who sue Walgreens for injured shoppers' personal injury claims. Contact our law firm as soon as possible to begin your lawsuit for a Walgreens slip and fall accident.
Past Walgreens Settlements and Verdicts
Personal injury claims, in general, do not have a preset verdict or settlement amount for cases. The amount of compensation a victim might be eligible to receive will depend on the specific details of the victim's injuries. Some factors are likely to include the amount of time the victim is out of work, the effect of the injury on the victim's ability to perform future work, and the permanency of the injury, among others. Below are a few past verdict and settlement amounts for Walgreens lawsuits:
$62,000—the victim slipped and fell on a liquid after exiting the store. The victim suffered an injured back and an injured left knee.
$20,000—a 57-year-old mother of two slipped and fell after stepping onto a recently waxed floor. The fall resulted in back and knee injuries that required constant physical therapy.
$135,000—a 64-year-old man slipped and fell on a slick ice patch on a Walgreens sidewalk. The fall resulted in a severe shoulder injury and a fracture of this hand. The injuries required surgical treatment and intense physical therapy.
As you can see, the details of each incident are different. To get an estimate case value, contact an attorney who can sue Walgreens. Upon evaluation of your Walgreens slip and fall claim, the attorney should be able to estimate the value of your case.
Normandie Law Firm Can Help You File a Slip and Fall Lawsuit
Normandie Law Firm is a personal injury law firm dedicated to representing victims who have sustained injuries in stores—like Walgreens. Walgreens has a duty to keep all shoppers safe while on store premises. Many customers are unaware of the rights they have as soon as they enter the store, so they do not take legal action when they experience accidents and injuries. Our law firm wants to help shoppers exercise their rights to sue the stores liable for their injuries. Contact Normandie Law Firm as soon as possible to speak with attorneys that can sue Walgreens for their negligent actions that caused your injuries. Our attorneys will inform you about how to file a trip and fall lawsuit against Walgreens. We will do everything possible to successfully represent you in your Walgreens personal injury claim.
Normandie Law Firm aims to facilitate the legal process for you as much as possible. How do we attempt to do that, you wonder? We offer our clients free consultations and free second opinions. You simply have to contact our firm, and someone will help you schedule an appointment to meet one of our attorneys at your earliest convenience. During your free consultation, you can expect our attorneys to answer all of your questions and address all of your concerns. We guarantee that you will not be missing any information related to your case. If you already have an attorney with another firm, you might be interested in how you can benefit from a free second opinion. Before deciding whether you need a second opinion consider whether you are currently looking for additional information that your attorney did not give you. If you are looking for additional information, you will, without a doubt, benefit from a second opinion. Many attorneys, unfortunately, rush through cases and end up overlooking or neglecting key pieces of information that can affect the outcome of the client's case. Do not let an incompetent lawyer decide whether your lawsuit is successful or not. Contact Normandie Law Firm for a free second opinion and get your lawsuit back on the right track.
Normandie Law Firm offers all clients a Zero-Fee guarantee. You will never have to pay any upfront fees for our legal assistance. In fact, our law firm is strictly based on contingency, so you will not pay anything until our Walgreens injury attorneys win your case. Contact Normandie Law firm as soon as possible to schedule your free consultation or free second opinion.