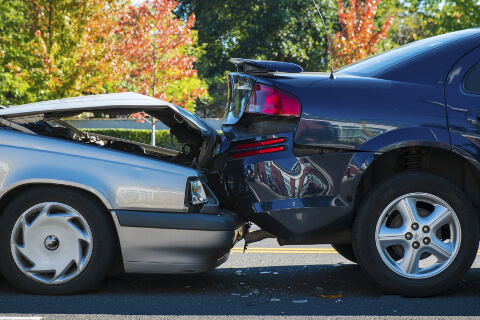 Our experienced lawyers at the top-rated Normandie Law Firm have taken on numerous cases involving Uber drivers, riders, and other vehicles on the road. The rate of accidents has risen over the past few years due to the increased number of vehicles on the road, as well as the increase of people not paying attention due to looking at their phones and GPS devices. Uber accidents have become commonplace, and it is crucial that you find an accomplished Uber accident attorney to represent you. These events can be very damaging and cause permanent injuries, especially if the driver were negligent in his duties and driving recklessly. Our clients routinely call our attorneys with experience in Uber accident cases with questions about accidents involving Uber passengers. Examples of these questions include:
Can a Passenger injured in an Uber car sue Uber?
What happens when you get into a crash in an Uber car?
Will Uber cover my injuries if I'm a passenger in an accident?
If the passenger can sue Uber, how can I find the right attorneys?
What are the passenger rights when it comes to an Uber accident?
Who pays for the medical costs if there's a passenger injury due to an accident with Uber?
Uber Background Information
Uber is a rideshare company that has risen to great popularity in many cities, especially those that have high amounts of traffic. A large number of people would rather not drive in mind-numbing traffic and would prefer to merely be chauffeured around. Others would like to be able to go out and party without having to worry about staying overnight or driving home inebriated. Uber successfully transports passengers to and from their destinations for low prices, but there is no guarantee from the company that you will be entirely safe during your ride. Even though Uber owes a duty of care to its customers by providing a safe environment, they ultimately cannot control each individual driver's actions, and some are reckless individuals who are prone to accidents.
Uber has insurance on its drivers that is enacted when the driver is actively working. This insurance premium can go up to $1,000,000 and can cover all kinds of accidents that happen while driving. Initially, the company denied responsibility for its drivers, but laws came into play that dictated that the drivers are not merely third-party or independent contractors, and Uber has a mandatory care of duty to the passengers in these cars.
When accidents happen, however, you can file a claim against Uber; this is generally the better option, as a single person's (in this case, the driver's) insurance policy may not be enough to cover the extensive damages you receive, and you may require more compensation. An expert attorney who has experience in Uber accident claims will be able to give you further information.
Basis of Negligence
To receive compensation from an accident while riding in an Uber car, you must be aware of the predicated laws of negligence in filing a personal injury claim. Keep in mind that you can sue an Uber driver if the Uber driver was at fault, but you can also sue Uber if another driver was at fault. Regardless of who caused the accident, you are not complicit; Uber accident passenger rights are guaranteed to you as a customer. In the event that you are involved in a car crash while in an Uber vehicle, you should look into asking a personal injury lawyer to help represent you and file a negligence claim against the driver and the company.
The basic points in filing a negligence claim are:
Owed a Care of Duty: Uber, as a company, owes its customers the highest duty of care and protection. It must ensure that its employees meet standards via background checks, clean records, and more, and that they have working, street-legal cars. Further, the drivers Uber employees are an extension of the company and owe the passenger the same amount of care.
Breach of Duty: This breach can be anything that violates the law or places the passenger in a potentially unsafe situation. Examples include reckless driving, speeding, texting while driving, and more.
Breach Resulted in an Accident: If that breach of duty were the reason that an accident happened, the third point is fulfilled. For example, if a speeding Uber driver rear-ended a vehicle, it can be said that his careless was the primary cause of the accident and could have been avoided if he were paying better attention or driving in a safer manner.
The Accident Caused Actual Physical Harm: When the accident resulting from a breach of duty causes you an injury, all four points have been fulfilled, and you have the proper chain of negligence. The actual physical harm part is important. For instance, if your Uber driver were speeding and slammed on his brakes, tapping the car's bumper in front of him, but you sustained no injury, you would not be able to file a claim. If you did, in fact, suffer some kind of injury in the accident, yes, you can sue Uber.
Even if the responsibility for the accident falls on the other party, you, as a passenger inside an Uber car, still have rights to compensation in the event of an accident, and can pursue legal action against Uber. It may be wise, however, to file a claim against the at-fault party first so that you can be sure that the responsible person is punished in some way and owes his fair share of compensation before you seek any additional damages from Uber. For assistance in filing a claim, contact one of our skilled lawyers with experience handling Uber accident claims.
Possible Injuries
An Uber passenger can sustain serious injuries from an Uber accident. Car crashes are some of the deadliest accidents to be in, and even minor crashes can cause debilitating injuries. Automobiles are not small, light vehicles; they are large, heavy, steel objects that can cause widespread damage. When two collide, it is no surprise that the results can be devastating.
If you are t-boned, struck head-on, rear-ended, or clipped while in an Uber vehicle, your health is at risk, especially if the vehicles were traveling at a moderate speed. A small list of the injuries you can receive includes:
Broken or Crushed Bones: You may break various bones in your body from the impact of the crash, especially if your body bounces off the interior of the car. In some cases, you may be crushed between disfigured portions of the vehicle, such as the steering wheel and the door, leading to crushed bones. There have been numerous injuries reported of victims caught between parts of the car whose body parts were mangled beyond repair.
Back and Neck Injuries: Whiplash is a common injury in car accidents. However, you may also have herniated discs, neck fractures, back sprains, and more. These types of injuries can be extremely debilitating, leading to paraplegia or paralysis and lifelong pain.
Flesh Wounds: Broken glass, loose plastic, and sharp metal can cause lacerations, cuts, and deep wounds. Because of how much bacteria and exposure these objects are susceptible to, you may even developed infections after the accident. In the worst of cases, these materials can sever body parts, which may not be reparable. There is a low chance for reattachment if there is extensive nerve damage to the area and if the blood vessels are mangled.
Death: The most unfortunate event that can happen is the death of a passenger if an Uber vehicle gets into an accident. The deceased individual's family may have ample grounds to file a wrongful death claim and can collect compensation for funeral expenses, loss of consortium, and more.
If any of these injuries occurred to you or a loved one, reach out to a qualified attorney with expertise in Uber accident injury lawsuits so you can start the legal process.
Earning Compensation
What happens if you're a passenger in an Uber accident? What happens is that you may receive injuries which will require medical treatment, and if you don't have a qualified attorney on your side, you will be left paying those expenses out of pocket. If you have sustained any of these injuries, you may have the perfect opportunity for a personal injury claim. If an Uber driver gets into an accident while you are a passenger, yes, we can sue Uber for the damages accrued from the event. It is possible to earn various types of compensation, including:
Medical Expenses: Your medical bills can be covered by Uber if you are injured in an accident. These bills include hospitalization fees, surgery costs, medication, and more. You may also be reimbursed for future costs, such as with additional medical treatments or physical rehabilitation.
Lost Wages: If any injuries caused you to miss work for a period of time, you can recover lost wages. You should not be penalized and earn no income because of an event that occurred outside of your control. Further, if you will be out of work at any point in the future due to medical treatment or further complications from the injuries, you can recover those wages as well.
Property Damage: You may have had personal belongings with you while in the car. This includes cell phones, laptops, books, electronics, and more; if the accident caused these items to be lost or damaged, you could be reimbursed for their costs.
Pain and Suffering: These non-economic damages can be collected in the event of emotional suffering, such as induction of fear, anxiety, PTSD, psychological damage, and mental scarring. Although no dollar amount can be successfully attached to them, you can expect to earn some kind of compensation.
Punitive Damages: In the absence of criminal charges and jail time, you can pursue punitive damages from a responsible party. These damages are merely additional compensation to be paid out to punish the offender and dissuade him from committing the action again in the future. Only a lawyer experienced in Uber accident cases can argue for punitive damages, as many courts see them as unnecessary or excessive.
Why Normandie?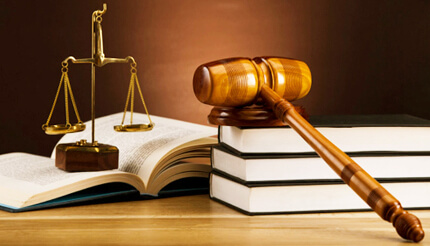 Normandie Law Firm has been dealing with Uber accident cases for years, from drivers who have been hit to passengers who have sustained injuries. We are no strangers to these cases and are proud to say that we have earned millions of dollars in compensation for our clients. Our empathetic lawyers place you first and make sure you are healthy, and will not stop fighting for your rights and deserved restitution from Uber.
Call our top legal offices today for a free legal consultation and you can speak to an experienced attorney. You will receive all the information you need about the legal process, and we will answer any questions you have. We also offer a zero fee guarantee on all cases we take on – you do not pay any fees out of pocket, and we only take payment from the settlement we earn if we win your case; otherwise, we receive nothing.
Contact Normandie Law Firm today to get more information about filing a claim as an Uber passenger who was involved in an accident.