Panelcraft Rainbow Magnetic Building Set Recall Lawsuit Attorney
Consumer Product Recall: Panelcraft Rainbow Magnetic Building Set – Choking Hazard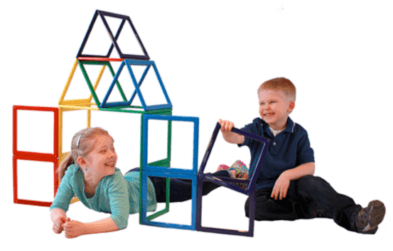 Product Name: Rainbow Magnetic Building Set
Hazard: The building set's corners which are magnetic and meant to attach the building sets can break and separate and release the magnets during play. When released, the small magnets can become a choking hazard to the children.
Remedy: Replace
Recall Date: August 1, 2017
Recall Number: 17-192
Details of the Recall
The recall involves two kinds of Panelcraft Rainbow magnetic building sets: Rainbow Dream Builder and Rainbow Solid Builder. The Rainbow Dream Builder set includes 19 squares in red, yellow, green, blue, and purple which measure 9 inches x 9 inches. The Rainbow Solid Builder contains 19 pieces total pieces: 11 solid panels in red, yellow, green, blue, and purple, and 8 white windows which measure 9 inches x 9 inches.
 Remedy
Consumers need to immediately stop using the rainbow building sets and keep them away from children. You should contact the firm to receive a prepaid shipping label in order to return the recalled sets and receive a free, non-defective set including shipping.
Sold At
Discount School Supply, Kaplan Early Learning Company, Panelcraft, Tout About Toys; sold from November 2016 through January 2017 for about $120 – $150.
Importer(s)
Panelcraft Inc., of Dearborn, Mich.
Distributor(s)
Panelcraft Inc., of Dearborn, Mich.
Units
~2,000
Made in China
What can the Normandie Law Firm do for you?
We at the Normandie Law Firm are here to ensure that you get the maximum available compensation to which you are entitled for using a defective product. If you purchased this product, we recommend that you pack it up, keep it away from your children, and contact the firm to send you a free prepaid shipping label so that you can return this defective product. If you or your child has already suffered bodily injury, you have the grounds to file a lawsuit against Panelcraft Inc. and other distributors of the product for your injuries.
Damages Available to You
If you have suffered bodily injury, you may have the grounds to recover the damages which you deserve. "Damages" is defined as the financial compensation that is paid to the party making a claim against the producer. Below are the damages which may be available to you:
Medical Expenses – If the injuries that your child received required that you make a medical visit, you are entitled to damages which can cover the medical bills associated with the injury sustained. Medical visits can include the doctor's office, hospital, pharmacy, physical therapy, and so on.
Disability Costs – If the injuries that were sustained resulted in bodily damage that caused a change in lifestyle in any way, you are entitled to compensation that will help pay for those changes.
Loss of Wages – If your child required that you took care of them and had to miss work, you can be awarded the lost wages you would have earned if you had gone to work. If the damages will require that you miss work for an extended period of time, then you can also get damages which will include future ages or profits.
Free Consultation
The Normandie Law Firm is here to represent you and get you the damages to which you are entitled. If your child choked on a magnet and incurred bodily damage, you have the right to receive damages for the company's negligence. Give us a call today to see what we can do for you!