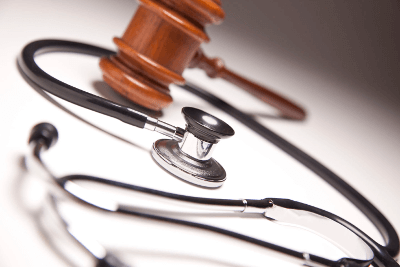 Cancer is an uncontrolled growth of abnormal cells in a specific part of the body. In cancer of the pancreas, cancerous cells form in the pancreatic tissues. Roughly 23% of people diagnosed with pancreatic are alive one-year post-diagnosis, and about 8% are alive in five years. Pancreatic cancer accounts for more than 162,000 lives lost to cancer. Although prospects are low, diagnosing the disease in its early stages greatly increases the chances of survival. Unfortunately, many people are living with undiagnosed pancreatic cancer—their symptoms being disregarded by medical professionals. When their symptoms increase in severity, doctors finally run the necessary tests and diagnose the patient with pancreatic cancer. By this point, the cancer is in an advanced stage, and successful treatment and survival are unlikely. If your symptoms were ignored and you were misdiagnosed, you must immediately contact a pancreatic cancer misdiagnosis lawyer.
If you need a lawyer to sue a doctor for failure to diagnose pancreas cancer, Normandie Law Firm can help you. Our law firm practices in the following areas all over California: Fresno, Bakersfield, Modesto, Lancaster, Palmdale, Victorville, Riverside, Corona, San Bernardino, Fontana, and anywhere else in Orange County and Kern County.  No matter where in California you were affected, our law firm can represent you. Many people mistakenly believe that they cannot take legal action against medical institutions. Our law firm has handled claims against the following medical institutions: Sonoma developmental Center, Porterville Developmental Center, Lanterman Developmental Center, Fairview Developmental Center, Cedars Sinai Medical Center, Laguna Honda Hospital and Rehabilitation Center, Loma Linda University Medical Center, LAC/USC Medical Center, Sharp Memorial Hospital, Kaiser Foundation Hospital-Fontana, Community Regional Medical Center-Fresno, Huntington Memorial Hospital, University of California Davis Medical Center, Stanford Hospital, San Francisco General Hospital, Methodist Hospital of Southern California, UCSF Medical Center, Santa Clara Valley Medical Center, John Muir Medical Center, Children Hospital of Los Angeles, and many Kaiser Permanente hospitals.
Our attorneys at Normandie Law Firm will not hesitate to file lawsuits against an oncologist, doctor, or hospital. You must immediately contact our law firm and schedule a free consultation or a free second opinion. Our attorneys will give you all the information you need to either start your claim or get your claim back on the right track.
Symptoms of Pancreatic Cancer
The symptoms of pancreatic cancer can be confused with the symptoms of less-severe conditions. Because of that, pancreatic cancer can often be misdiagnosed or undiagnosed. Someone with pancreatic cancer might experience the following symptoms:
Jaundice
Weight loss
Loss of appetite
Fatigue
Depression
Pain in the abdomen and back
Which of the symptoms above would immediately raise a red flag? The majority of the symptoms above can be linked to depression or even stomach flu. Because of this, medical professionals often disregard these symptoms until it is too late.
Medical Negligence
Were you or your loved one a victim of medical negligence? Did you seek medical assistance only to be sent home to rest? Did your doctor perform any tests to rule out any serious conditions? If you spoke to your doctor about your symptoms and concerns, he or she should have ordered the appropriate tests. Some of the tests used to diagnose pancreatic cancer include the following: CT scan, MRI, EUS, laparoscopy, ERCP, PTC, and biopsy. Medical professionals have the duty of giving their patients the best care possible. If they fail to offer or perform the appropriate tests, they fail in their duty of care. Since cancer is fast-growing and fast-spreading, diagnosing pancreatic cancer in its early stages is essential. Once the cancer is diagnosed, the patient can be treated—treatment includes surgery, chemotherapy, and radiation therapy.  Unfortunately, many people do not get treatment for their pancreatic cancer until it is too late. Negligent doctors and hospitals can prevent you and your loved ones from getting the urgent treatment you need to increase your chance of survival. If you were affected in a hospital in California, you must immediately contact our attorneys. Our attorneys will file a lawsuit and help you recover the compensation you deserve—regardless of the hospital at fault. Whether you were affected by Cedars Sinai or Kaiser Permanente, our attorneys will file claims against Kaiser Permanente or any other hospital.
Type of Compensation Available
What type of compensation might you receive if you sue the doctor for wrongful death or medical malpractice? The type of compensation you receive depends on the details of your claim. Below, you will find some of the forms of compensation that might apply to your claim:
Medical expenses
Funeral and burial costs
Lost income
Loss of consortium
Pain and suffering
Punitive damages
As you can see, there are many types of compensation that might apply to your claim. However, you should not expect to receive every type of compensation mentioned above. What determines the compensation you receive?  The amount and type of compensation you can receive depends on the specific details of your case. For more information of the type and amount of compensation you might be eligible to receive, you must contact pancreatic cancer misdiagnosis attorneys.
Normandie Law Firm Can Help
Normandie Law Firm is a law firm experienced in pancreas cancer misdiagnosis lawsuits. Our attorneys are dedicated to helping those suffering because of a delay in diagnosing pancreatic cancer. Cancer is a fast-spreading and fast-growing disease that can change a person's life within a few months if left untreated. Because of that, diagnosing the disease in its early stages is essential for survival. Unfortunately, many people seek medical attention with symptoms and concerns. Instead of running tests to get to the root of the symptoms, many medical professionals disregard the seriousness of the situation and reassure their patients of their excellent health. Many times, patients return to see their doctors with further complaints of symptoms. When doctors finally run the necessary tests or when patients seek a second opinion, they find cancer. When pancreatic cancer is diagnosed late in its development, it is unlikely for treatment to eradicate cancer effectively. If you or a loved one experienced a missed diagnosis of pancreatic cancer, you need to immediately contact a lawyer with experience in wrongful pancreatic cancer diagnosis. Pancreatic cancer misdiagnosis is medical negligence, and you can file a medical malpractice lawsuit for not detecting pancreatic cancer.
If you want to file a claim for the failure to detect pancreatic cancer, you must immediately speak to an experienced pancreatic cancer attorney. Do not worry about the legal expenses associated with getting legal assistance—our law firm will make our legal services as accessible as possible. We believe that every victim of medical malpractice in the form of pancreatic cancer misdiagnosis should be able to speak to expert attorneys. Because of this, our law firm offers free consultations and free second opinions. During our free consultations, our attorneys will answer every question and address every concern. Our attorneys will give you all the information you need to start your legal process. If you already have an attorney with another law firm, you might be interested in a free second opinion. Many attorneys do not focus on providing their clients the highest quality legal service; rather, they focus on handling claims quickly. Because of this, they often rush and overlook or neglect key aspects of the claims that could affect the outcome of lawsuits. During our free second opinions, our attorneys will fill any information gaps left by your incompetent attorney—we will help you get your claim back on the right track. Visiting our law firm for a free consultation or a free second opinion is simple; you simply have to contact our law firm, and a friendly member of our legal staff will help you schedule an appointment at your earliest convenience.
Our free consultations and free second opinions are available through our law firm's Zero-Fee guarantee. Our Zero-Fee guarantee ensures that our clients never have to worry about paying any upfront fees for our legal services. With this guarantee, we allow every victim of pancreatic cancer misdiagnosis to seek legal guidance and take action against a doctor and sue the doctor or hospital for medical negligence. Our law firm is also strictly based on contingency; therefore, you will only pay legal fees if our attorneys win your lawsuit. Do not hesitate to contact Normandie Law Firm. We practice all over California, and we are ready to help you sue for a pancreatic cancer misdiagnosis.