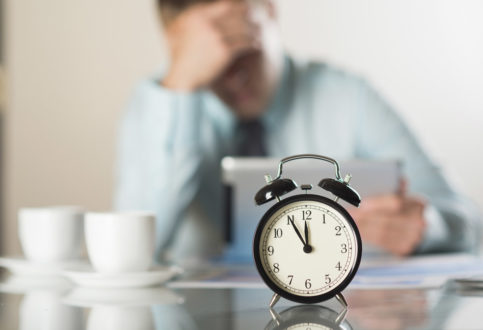 Los Angeles is a city with a strikingly diverse population of 3.97 million people. Nearly 50% of these people—approximately 1.96 million—are employees. The city of Los Angeles has countless industries where people can find work. Some of these industries include healthcare, education, retail, manufacturing, construction, transportation, food service, arts, finance, and real estate. No matter what you do, if you do not own your own business, you are somebody's employee. So what do you do if there are discrepancies in your paycheck? Many people can bring up any payment issues with their employers, and the employer will make the necessary adjustments. But what happens when your employer refuses to make any adjustments or—worse—refuses to pay you entirely?
Employees who are aware of their rights in the workplace are likely to take action and file a complaint or a lawsuit against the employer. But what do people who are unaware of their employee wage rights do? Unfortunately, many people are unaware of wage laws in place to protect employees and, therefore, they do nothing against their unlawful employers. Employers are aware of the vulnerability of some employees and take advantage of them.
Who are these vulnerable groups of people? Let us consider the population of Los Angeles once again. Out of the 3.97 million people living in the city, 1.94 million people are Hispanic. Almost 40% of the overall population in Los Angeles natively speaks Spanish. What does language have to do with wage disputes? English is the main language in Los Angeles; although Spanish is prominent as well, most official business is conducted in English. Because of this, Spanish speakers do not have much information available about wage laws. Therefore, members of the Spanish speaking community do not know what they can do if employers withhold wages and refuse to pay overtime rates.
At Normandie Law Firm, we can speak Spanish. We understand that the only way many employees can get the information they need is in Spanish. Because of this, we make speaking Spanish a priority in our law firm. Normandie Law Firm is dedicated to making legal assistance available to all. Contact our law firm to learn about how the law protects you and all employees from unjust employers.
The following sections describe general information about wage disputes and the law. This information should not be used as a substitute for a consultation with an attorney. To receive information specific to your situation, you must contact an overtime pay lawyer that speaks Spanish.
What Are Your Rights as an Employee?
Many people might think that employers can do whatever they want with their employees. However, nearly all employers are subject to follow the rules and regulations of the government. In some cases, employers hire vulnerable groups and, subsequently, treat them unlawfully. Employers might ask employees to work longer hours or extra days without offering any overtime pay. This is against the law. Under the Fair Labor Standards Act (FLSA), employers must pay their employees overtime for any hours worked that surpassed 40 hours. Overtime pay is given at a rate of at least time and a half of regular rate. For more information on the FLSA and its meaning in your case, you should contact a Spanish attorney who can sue your boss for withholding your wages.
How to File a Complaint if Your Wages are Withheld
If your boss is withholding your wages or refusing to pay you for the overtime you worked, you can take action against him or her. What are your options? What can you do to make your voice heard?  Of course, you can file a lawsuit directly against your employer. You can also file a formal complaint. The United States Department of Labor's Wage and Hour Division (WHD) enforces employee wage protection laws. The WHD enforces the FLSA described above—which requires employees to be paid for every hour worked at the correct rate. If your employer is withholding your pay or refusing to pay you overtime rates, you must file a complaint with the WHD immediately. After contacting the WHD, either online or via telephone at 1-866-487-9243, you will be directed to a WHD office close to you. To file a complaint, you will need to provide the office with the following information:
Your name and general contact information (mail and phone)
Name of the company where you worked
Location of the company
Phone number to reach the company
Names of managers and owners
Thorough description of the type of work you performed
How and when you were usually paid
After receiving this information, the WHD will begin an investigation. The investigation consists of a few steps to gather the necessary information and eventually make a final decision about the complaint filed. The investigation includes a WHD investigator visiting the company or employer. The investigator examines company records, including payroll and time records. The investigator will then conduct interviews with the company's employees. The interviews can be conducted in person, by mail, or by telephone. The interviews are designed to confirm the information found in the company records. After the interviews, the investigator can make a final decision. Depending on the decision, the employer might be required to pay any owed wages.
What now? What happens after the investigation? The WHD and the Department of Labor can file a lawsuit against the employer. If this is the case, all of the employees who were affected will be represented and all will be eligible to receive an equal amount of compensation. If an employee chooses to file an independent lawsuit, the WHD and Department of Labor will not seek compensation for that specific employee.
As previously mentioned, employees can file independent lawsuits against their employers. If your boss is not giving you your pay and you want to sue him or her, you need to contact an attorney in Los Angeles with experience in wage disputes. You need to sue your boss for not paying you your wages; contact ans attorney who can speak Spanish to get the information you need to proceed legally and sue your employer.
Normandie Law Firm
Normandie Law Firm is a Spanish Law Firm dedicated to representing the Spanish speaking community in Los Angeles. Our law firm aims to help Spanish speaking employees exercise their legal rights. Case by case, our Spanish speaking Los Angeles employment attorneys continue to make legal assistance more accessible to the Spanish speaking community. Many people have allowed unjust bosses to withhold wages and refuse to pay overtime. You do not have to take that anymore. You might have once taken the unfair treatment because of fear of losing your job or not getting paid at all. You might have been uninformed about the laws that protect you as an employee. Normandie Law Firm is here for you now. Do not hesitate to contact our Spanish speaking law firm. Our attorneys will sue your boss for not paying your overtime or your correct wages.
Besides providing exceptional legal service in Spanish for the community in Los Angeles, California, our law firm offers all clients free consultations and free second opinions. You will not have to pay anything to get information from one of our Spanish speaking overtime dispute lawyers in Los Angeles. All you have to do is contact our law firm. We guarantee that someone who speaks Spanish will pick up the phone and help you set up an appointment to meet with one of our Spanish attorneys. During your free consultation, you should expect a lawyer in Los Angeles who speaks Spanish to go over every aspect of your case and explain the legal process. Be prepared to have all of your questions answered and your concerns addressed. If you already have an attorney at another law firm, you might benefit from a second opinion. Why would you need a second opinion? If you are currently searching for additional information, even after a consultation with your present attorney, you need another opinion. If you believe your attorney missed relaying you important information, you might be right. Many attorneys tend to rush through cases to try and increase the total number of cases they see. Rushing leads to neglecting or overlooking key pieces of information to cases. In essence, this neglecting or overlooking of information can negatively affect the outcome of your case. Something else that can affect your case is the language that your attorney speaks. If your attorney does not speak Spanish, communication will be a problem. Even if there is an interpreter present during consultations to facilitate communication, some things can be lost in translation. Do not take the risk of missing any information relevant to your case. Contact Normandie Law Firm as soon as possible to meet with a Los Angeles attorney who can speak Spanish.
Normandie Law Firm's free consultations and free second opinions are covered by a Zero-Fee guarantee. Our Zero-Fee guarantee ensures that you will never have to worry about paying any upfront fees. Our law firm is strictly based on contingency, so you will not have to pay anything until our experienced Spanish speaking attorneys to sue employers win your case.