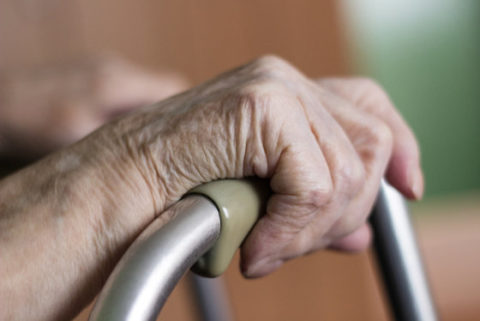 Senior adults use nursing homes and elderly care facilities as a way to remain independent without having to experience the risk associated with someone their age living alone. At senior care facilities, senior adults receive a wide variety of medical care and are also provided 24-hour health monitoring by trained nursing care professionals. Unfortunately, this level of care is not always upheld, and when there is a neglect in nursing home care, their patients could die from medical condition complications. If you or a loved one has experienced the death of a loved one due to neglect at a nursing home, you have every right to seek an attorney to help you sue the nursing home for said death. At Normandie Law Firm, our nursing home abuse attorneys can guide you through the process of filing a wrongful death lawsuit against a nursing home. Our skilled legal team can help you build your case, file your claim, and collect monetary compensation for the damages that you and your loved ones have had to endure. If you have any questions after reading this article, please feel free to reach out to our law offices in Los Angeles, for a free consultation by one of our skilled legal associates.
Nursing Home Abuse & Wrongful Death
If someone died at a nursing home due to the negligence of nursing home staff, the family members of that senior adult have every right to file a lawsuit against the nursing home staff or owners responsible. Some federal and state laws dictate what constitutes as nursing home and elder abuse, and these trained care providers are expected to abide by these laws.
Nursing home law, which is dictated by the federal government, states that residents have a right to adequate personal hygiene, nutrition, mental and emotional support, and social involvement. The nursing home staff are in turn expected to prove the following for their residents:
Sufficient staff coverage
Full evaluations of each resident's particular needs
Develop comprehensive care plans for each resident; this involves proper hygiene, nutrition and diet, and medication.
Ensure that the residents are adequately supervised
Promote and hope to better a resident's quality of life
Ensure their residents' dignity and respect is left intact
Keep accurate and complete records of each residents' medical history on hand
Expect and submit to unannounced inspections, and allow all residents' to give inspection interviews.
If the nursing home staff failed to live up to these standards and said failure results in the wrongful death of a nursing home resident, they could face a damaging lawsuit for their negligence. Death may play a significant role in nursing homes. However, it should never be caused as a result of the negligent actions or lack thereof, of the staff. Listed below are some examples of nursing home negligence that tends to occur in most nursing home wrongful death lawsuits:
Negligent hiring: Nursing home staff is hired, and staff member ends up neglecting, abusing, or intentionally harming a patient. Negligent hiring can also occur when the staff is not properly trained to react or treat conditions.
Negligent supervision: If staff fail to monitor their residents adequately, and said lack of supervision results in the injury of a resident.
Failure to maintain adequate health and safety procedures: If the nursing home staff fails to meet proper care, health, and safety procedures, and said failure results in the injury of a patient.
Failure to provide adequate medical treatment: If a sub-standard level of care is provided, and said poor results in the injury of a patient.
The leading cause of death in nursing homes and elderly care facilities is Alzheimer's. This degenerative brain disease can put the victim and their family through significant trauma, and as a result needed more attentive care than the average nursing home resident. Alzheimer's is known to cause a devastating loss of memory to the point that the victim can no longer function properly and safely. When a senior adult is in the advanced stages of Alzheimer's they are far more susceptible to abuse, and mistreatment. Fortunately, there are elder abuse laws in the state of California that further protect the rights of senior adults. California elder abuse law defines a senior adult as anyone aged 65 years or older. This state law also dictates that the family members of an abused elder have every right to file a civil or criminal lawsuit depending on the circumstances of the abuse.
Civil elder abuse lawsuits can be filed in any situation where elder abuse is committed with the intent to physically abuse, neglect, financially abuse, isolate, abandon, abduct, or cause any physical, emotional, or mental harm. Bulleted below are the characteristics of civil elder abuse described in detail:
Abandonment: The desertion of an elder by someone who is considered their caregiver.
Abduction: The removal of the conservator to another state without consent.
Financial Abuse: The exploitation, or use of an elder adult's funds, property, or other assets
Isolation: The intentional prevention of an elder adult from receiving contact with the outside world, such as email, telephone calls, or visitors.
Mental Suffering: The infliction of fear, agitation, confusion through a form of intimidating behavior.
Neglect: A failure to adequately provide adequate care to a senior such as assisting in personal hygiene, providing food, clothing, shelter, protecting an elder from health and safety hazards, or preventing malnutrition.
Physical Abuse: The infliction of direct physical pain, injury, sexual assault, or use of physical or chemical restraints for punishment.
Criminal elder abuse is slightly different. California law defines criminal elder abuse as whenever a senior individual is put through suffering, by the intentional actions of another individual or caretaker. State law defines suffering in this case as physical pain, mental suffering, and emotional distress. A criminal elder abuse lawsuit would also qualify when a senior adult is put into a harmful situation that endangers their health.
Regardless if caused criminally or civilly, the wrongful death of a senior adult at a nursing home can result in the filing of a lawsuit against a nursing home. Filing a lawsuit for wrongful death can be somewhat tricky, however, as there are some requirements for every wrongful death lawsuit. For this reason, it is highly recommended that you seek a skilled lawyer to help you sue the nursing home for a resident's death.
Filing A Wrongful Death Lawsuit
One of the most important aspects of any wrongful death lawsuit is being able to discern if you can appropriately file a lawsuit in the deceased's name. The laws that dictate who of the deceased's loved ones can file a wrongful death lawsuit in their name can vary from state to state, so it is vital that you seek an experienced wrongful death attorney for nursing home cases in your particular state. That being said, in the state of California, the representative for a senior adults estate can be any of the following:
The deceased person's "putative spouse" or the putative spouse
The deceased person's stepchildren
The deceased person's parents
Once you have confirmed that you are, in fact, able to file a wrongful death lawsuit in the deceased's name, you must then be able to prove the negligence of the nursing home staff. While some laws define nursing home negligence, you and your experienced attorney must then be able to discern whether or not the nursing home staff's specific actions led to the death of your loved one. To successfully place negligence on the nursing home staff, you must be able to gather adequate evidence to support your claim. In the nursing home, wrongful death lawsuits this evidence can come in the form of expert testimony, photographs of the nursing home living conditions, eyewitness testimonies, and even video footage of the event itself. Once you have collected the right evidence, you and your attorney must use that evidence to support the following components to any claim of negligence:
Duty: The plaintiff (injured or damaged party) must be able to show that the defendant (nursing home staff or owner) owed a legal duty to the plaintiff under the particular circumstances of the case.
Breach: The plaintiff must be able to show that the defendant breached said legal duty through specific actions or failure to act appropriately
Causation: The plaintiff must be able to show that the defendant's actions or lack thereof caused the plaintiff's injuries
Damages: The plaintiff must be able to show that they endured some specific damages. This can usually be shown through the presentation of medical records, a loss of wages, or a loss of potential income.
Another crucial element to every wrongful death lawsuit is the statute of limitations. The statute of limitations is the period in which an injured party has to bring their case to court. If there is a failure to meet this time limit, the case can be dismissed from court entirely. The statute of limitations can vary from state to state, however, in the state of California, most wrongful death cases must be brought to court within two years of the date of the occurrence of the incident. The statute of limitations is another reason why having a lawyer experienced in handling cases in your state can make all the difference in the outcome of your case. Having the right attorney by your side can mean the difference between earning compensation for the death of your loved one, and having your case dismissed from court entirely.
How Normandie Law Firm Can Help
The death of a loved one can be incredibly devastating to a family, and if caused by the negligent actions of a nursing home staff, can be that much more damaging. If you have experienced the wrongful death of a loved one at a nursing or elderly care home you may be eligible to file a lawsuit for the damages that you have had to endure. Our law firm has years of expertise in fighting for the rights of senior adults and their loved ones. Those who file their case with our Angeles law firm could find some if not all of the following damages compensable to them:
Past and Future Medical Bills
Loss of Wages
Loss of Potential Future Wages
Pain and Suffering
Emotional Distress (depression, anxiety, PTSD, etc…)
Punitive Damages
At Normandie Law Firm our experienced Los Angeles wrongful death lawyers can help you file a lawsuit against the nursing home staff or owners responsible for the damages caused to your family. While our attorneys are based in Los Angeles, they also practice in San Diego, Orange County, Riverside, Bakersfield, San Francisco, Fresno, Sacramento and throughout the state of California.
Free Second Opinions
Other attorneys will sign you up to their firm but will disappear once your name is on the paper as they are busy signing up more cases. In these instances, their business is based more on volume and will attempt to sign up as many cases as possible. In turn, they will spend less time on cases resulting in severely reduced settlements. Our firm will not treat you like a number. We will be in communication with you throughout our lawsuit and will treat you like family. So if you already have an attorney don't worry, we'll give you a second review of your case 100% free of charge.
Zero Fee Guarantee-No Upfront Fees Ever
If you contact our law offices today, we can walk you through the complicated process of filing your claim completely free of charge. As a show this commitment to you and your case we offer our clients the benefits of a zero fee guarantee policy. Under our zero fee policy, all clients don't pay for our services until their case is won. If you feel in need of a second opinion, second opinion case reviews are also free under this policy. Please, feel free to give us a call, and we can guide you down the path of receiving proper compensation for your damages.