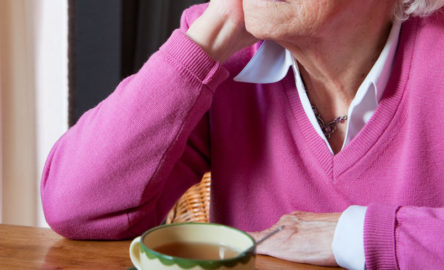 Malnutrition is a serious issue and can cause some complications that can result in debilitating life-long conditions or even death. This is especially true of those who rely on the care of elderly home, or nursing home staff. Elder adults, typically are more susceptible to the damages caused by malnutrition, and as such nursing home staff are expected to ensure they are adequately taken care of. However, this is not always the case, and when a nursing home or elderly home resident suffers from malnutrition and the damages caused by not feeding or hydrating properly, the nursing home staff can be held liable. With the help of an attorney experienced in suing nursing homes, you can receive compensation for your damages. Although many who file nursing home dehydration and malnutrition lawsuits often are left in the dark in regards to how much their case is worth. Fortunately, at the top-rated Normandie Law Firm, our accomplished Los Angeles lawyers with experience handling elderly care home injury claims can assist you in determining how much you can receive for your case, and help you receive the compensation you and your loved ones deserve for your damages. If you have any questions after reading this article, please feel free to reach out to our top Los Angeles law firm to receive a free consultation by one of our skilled attorneys with experience in nursing home injury cases.
Potential Settlement Amounts For A Nursing Home Negligence Case
When clients enter our law firm, they often ask our attorneys a wide series of questions regarding the value of their case for the malnutrition of a resident at a nursing home or elderly care home. In our experience, those who ask for average settlement values, or any other questions regarding how much their case could be worth already have retained legal representation. However, in most cases, these clients are unsatisfied with the service they've been offered thus far, and are looking for adequate representation. If this is your case, don't worry, our experienced Los Angeles law firm is ready to assist regardless of whether you have an attorney or not. Bulleted below are some of the questions that this kind of clients tends to ask our attorneys:
What is the average settlement amount for a nursing home malnutrition case?
How much is a nursing home malnutrition case worth?
What is the average compensation amount for an elderly care home malnutrition case?
What are some potential settlement amounts for a nursing home malnutrition case?
For starters, how much your case is worth depends on the factors that make up your case. For instance, if your loved one suffered from malnutrition at a nursing home and received minimal damages; as a result, your settlement amount may be lower. However, if your loved one experienced traumatic damages from malnutrition and had to be admitted to a hospital for further medical care, it is likely that you will see a higher settlement amount. This is exactly why it is somewhat challenging to come up with a general average. While our attorneys could calculate an average, there is no guarantee that this average will apply to you and your case. To tout an average would do our potential clients a disservice, and we want to ensure that our advice is accurate just as it is helpful. Consult with an expert attorney who has experience in nursing home malnutrition cases for more information.
However, that is not to say that calculating the value of your specific case is impossible. While we recommend that you retain adequate legal representation to help you calculate your possible case value, it is still incredibly useful to understand the process by which an attorney may calculate the value of your case. In almost all instances, the potential settlement amount of your case will come down to the compensable damages that make up this case. These compensable damages are usually divided into three categories: monetary damages, nonmonetary damages, and punitive damages. Calculating some damages from each category that you received could help you determine how much you and your loved ones may receive from a successful lawsuit.
Monetary damages are often the most significant influence on the value of your case. They are made up of definite and calculable damages that have direct financial value. Some of the monetary damages that can be added to the value of your case include:
Medical Expenses: These are the costs that a victim must endure for the hospitalization of the initial injury and any further treatment needed in the future because of this injury. These expenses often make up a significant portion of a settlement value.
Loss of Wages: These compensatory damages meant to reimburse the victim for any wages lost from the injuries. This amount can be determined through a thorough examination of the victim's salary history and often includes sick and vacation time.
Loss of Potential Future Wages: Sometimes injuries can be so severe that the victim may lose the ability to perform at the same level they had before their injuries. To determine this amount, a complicated formula is used that involves the examination of the victim's projected earnings and the impact that the damages may have had on the victim's ability to find and perform future work.
Nonmonetary damages are usually added to the value of your case as a way to compensate for any nonmonetary damages that you or your loved one received as a result of the incident. These damages are somewhat difficult to calculate as they are made up of items that don't usually have a universal monetary value. Calculating nonmonetary damages is best done with the help of an attorney. However, we've compiled some of the non-monetary components that may be added to the overall value of your case:
Pain and Suffering: This damage is compensated to a victim based on the pain and suffering they endured from their injuries. This amount is often calculated by the use of a pain multiplier that has the victim identify their level of pain on a scale of one to ten.
Emotional Distress: This form of compensation is offered to victims that have experienced any emotional trauma suffered due to the injuries. The compensable amount of emotional distress often varies from state to state.
Loss of Consortium: Loss of consortium is often added to the value of your case when the injuries are so severe that the victim's loved ones are deprived of a normal loving relationship and companionship
Finally, there are Punitive damages. Punitive damages are added to the value of your case to punish the defendant for their actions and as a way to deter them from doing the same thing in the future to another potential victim. However, arguing for punitive damages is somewhat challenging, and lesser attorneys will settle a case without fighting for them even if the injured party demands them. Fortunately, our qualified attorneys at Normandie Law Firm are committed to arguing for all of the damages our client's demand; punitive damages included.
Nursing homes and elderly care homes are expected to provide an adequate safety, security, and care for their residents. If this level of care is neglected, the injured party has every right to file a lawsuit for the malnutrition of a resident.
The Liability of Nursing Home Staff
Under federal law, nursing homes and elderly care homes are expected to properly maintain and provide adequate nutrition, personal hygiene, mental support, emotional support, and social activity to their residents. If this level of care is ever neglected, the nursing home staff could be found liable for the damages inflicted by their negligence. Under the Nursing Home Reform law, Nursing homes are expected to provide all of the following to their residents:
Sufficient staff coverage
Full evaluations of each resident's particular needs
Develop comprehensive care plans for each resident; this involves proper hygiene, nutrition and diet, and medication.
Ensure that the residents are adequately supervised
Promote and hope to better a resident's quality of life
Ensure their residents' dignity and respect is left intact
Keep accurate and complete records of each residents' medical history on hand
Expect and submit to unannounced inspections, and allow all residents' to give inspection interviews.
If any of these points result in the malnutrition of a resident, the nursing home could be hit with a truly damaging lawsuit. This breach of duty can be caused by any of the following negligent actions performed by nursing home staff or management:
Negligent Hiring: Nursing home staff is hired, and staff member ends up neglecting, abusing, or intentionally harming a patient. Negligent hiring can also occur when the staff is not properly trained to react or treat conditions like malnutrition.
Negligent Supervision: If staff fail to monitor their residents adequately, and said lack of supervision results in the injury of a resident.
Failure to maintain adequate health and safety procedures: If the nursing home staff fails to meet proper care, health, and safety procedures, and said failure results in the injury of a patient.
Failure to provide adequate medical treatment: If a sub-standard level of care is provided, and said poor results in the injury of a patient.
The malnutrition of a nursing home resident should not be taken lightly. The older someone gets, the more likely they are to fall victim to things like malnutrition and improper care. For this reason, nursing home staff should be held liable for the damages caused by their negligence. However, filing these lawsuits for a resident not being fed properly or not receiving proper care can be somewhat challenging to take on alone. Nursing home management and owners more than likely have the resources to employ a whole team of lawyers to dispute your case, and it is wise to have legal assistance of your own on your side. Having an experienced attorney on your side can make the difference between full compensation and having your case dismissed from court entirely.
How Normandie Law Firm Can Help
If you or a loved one has suffered the damages malnutrition at a nursing or elderly care home you may be eligible to file a lawsuit for the damages that you have had to endure. Those who file their case with our experienced lawyers could find some if not all of the following damages compensable to them:
Past and Future Medical Bills
Loss of Wages
Loss of Potential Future Wages
Pain and Suffering
Emotional Distress (depression, anxiety, PTSD, etc…)
Punitive Damages
At Normandie Law Firm our experienced nursing home abuse lawyers can guide you through the process of building your case, filing your claim, and collecting compensation for the damages that you and your loved ones have had to endure. While our attorneys are based in Los Angeles, they also practice in San Diego, Orange County, Riverside, Bakersfield, San Francisco, Fresno, Sacramento and throughout the state of California.
Free Second Opinions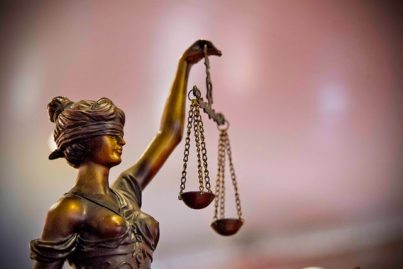 Other attorneys will sign you up to their firm but will disappear once your name is on the paper as they are busy signing up more cases. In these instances, their business is based more on volume and will attempt to sign up as many cases as possible. In turn, they will spend less time on cases resulting in severely reduced settlements. Our firm will not treat you like a number. We will be in communication with you throughout our lawsuit and will treat you like family. So if you already have an attorney don't worry, we'll give you a second review of your case 100% free of charge. An attorney with expertise in nursing home malnutrition injury lawsuits will be able to assist you.
Zero Fee Guarantee-No Upfront Fees Ever
If you contact our law offices today, we can walk you through the complicated process of filing your claim completely free of charge. As a show this commitment to you and your case we offer our clients the benefits of a zero fee guarantee policy. Under our zero fee policy, all clients don't pay for our services until their case is won. If you feel in need of a second opinion, second opinion case reviews are also free under this policy. Please, feel free to give us a call, and a lawyer experienced in nursing home malnutrition cases can guide you down the path of receiving proper compensation for your damages.