NCAA Football Brain Injury Lawsuit – Class Action Claim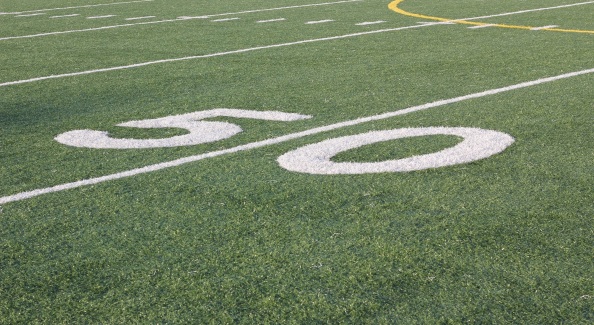 Our law firm is currently investigating potential class action and single party lawsuits against the NCAA and college football programs across the country on behalf of athletes who suffered serious head injuries resulting in significant brain damage. Victims of significant harm during their stint as students-athletes may be entitled to compensation for all harms suffered. Football is an inherently dangerous sport. According to statistics he average college football player suffered from multiple concussions during their playing career many of which go undetected and untreated. Furth more many players suffer repetitive trauma to the head during a single game.
Attorney Consultation: If you or a loved one suffered severe harm including traumatic brain injury as a football player in college and have any questions regarding your legal rights feel free to contact our law offices. All consultations are provided by our legal team free of charge.
How Do I Know if I Have a TBI
Every year over one million Americans suffer some type of injury to their brain. There can be many signs and symptoms of brain injury. A list of some of the most common is provided below..
Rapid mood swings.
General alteration in behavior.
Lack of attention – difficulty concentrating on a specific task at hand.
Language difficulties including alteration of speech pattern and slurring.
Cognitive abnormalities – reduction in IQ.
Neurological issues – nerve damage resulting in numbness of the body.
Feeling of lightheadedness, dizziness and convulsions.
There are many more signs and symptoms of damage to the brain.
What is a Class Action Lawsuit – Should I Join or File a Single Party Claim
Recently the NCAA agreed to settle a long standing class action lawsuit. The settlement call for the creation of a $70 million fund to be used specifically to pay for testing in order to properly diagnose individual players. According to reports there may be thousands of former players who will be able to use such funds to conduct testing. However this fund does not provide for compensation for future medical treatment, rehabilitation care, nursing care, vocational training and future loss of income an injured athlete may be exposes too. Generally speaking the major issue with joining a class action lawsuit is that all of the members of a class action lawsuit will receive the same proportioned amount of money despite the variance in the severity of the harm suffered amongst its members.
Compensation Available
Victims of significant brain and neurological injuries caused by trauma suffered as an student-athlete may have the right to seek recovery for the following..
All medical and rehabilitation costs incurred.
All future medical and rehabilitation care.
All current and future life care expenses.
Pain and suffering compensation.
Los of wages and future earning capacity.
Cost of Legal Representation: One of the more often asked questions by individuals who contact our law offices revolves around the cost of legal representation. Most personal injury cases that we handle are taken on a contingency fee basis. This means that there are no fees and costs  incurred my by our clients unless and until there is a successful resolution of the case.