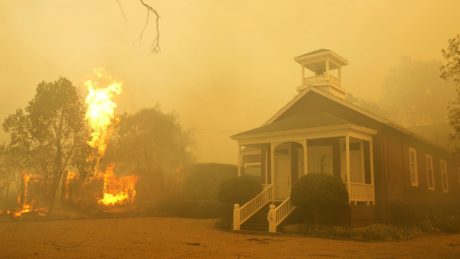 As fire season continues to rage in California, numerous counties have begun evacuating inhabitants as over a dozen fires burn simultaneously in Napa County. After the Atlas Fire began in Atlas Peak, other fires have broken out as well, including the Tubbs and Partrick Fires. Eight counties have had thousands of their inhabitants moved to safe spaces, while the injured have sought refuge at hospitals and health care clinics. Some centers have already reached capacity. The sheer amount of damage done has been extensive: over 100 people were hospitalized with injuries from the fires, while at least 13 have died. The fires have claimed over 50,000 combined acres and destroyed over 1,500 structures. What hasn't been destroyed is at risk for long term damage due to residual smoke and ash. Our experienced lawyers at the top-rated Normandie Law Firm are paying close attention to this "Northern California firestorm" and striving to make sure clients are not suffering financial losses from their insurance companies. During a disaster, insurance companies are known to take advantage of their clients, and we are here to help. If you are in need of an accomplished Atlas and Tubbs Fire Napa County Smoke and Ash claim lawsuit attorney with expertise in smoke and ash claim injury lawsuits, contact us today.
Potential for Smoke and Ash Damage
Fires tend to leave total destruction in their paths. They destroy wildlife and turn thousands of acres of land to cinders. Unfortunately, the fires in Napa valley are entirely uncontained; the amount of simultaneous fires occurring makes it difficult for emergency personnel to tend to all of them. As a result, homes, businesses, and other structures are being wiped out. Those that are out of range may still be subjected to residual damage, such as smoke and ash.
If you are a landowner, your property may be damaged by the smoke that accompanies wildfires. Smoke can potentially choke vegetation and fauna; thus, your trees, shrubbery, flowers, garden, and other plants can die off. This can cause any number of adverse effects. Firstly, trees and plants assist in keeping the air clean, and the fewer trees you have a on your property, the less clean air you breathe in. Monetarily, trees increase the property value of lot; with their deaths, your potential to sell, rent, or lease your property at a higher amount is reduced. Further, if you rely on a garden for income or sustenance, you may find yourself struggling to make ends meet. Many individuals sell their fruits and vegetables to make money at farmer's markets while others grow their own food. A wildfire can greatly damage your quality of life if the smoke damages the vegetation on your land.
Materials that you have purchased are also at risk of being damaged. Outside furniture like patio chairs, tables, and decorative objects can have the ash and soot cleaned off them, but other, more sensitive objects may not have that ability. For example, anything that uses a filter may be filled with ash and not able to be readily cleaned. Pools are good examples of this: a filtration system exists to keep the pool's water sanitary and clean, but if copious amounts of ash get into the water and clog the filter, muck and dirt will build up. Eventually, you would need to drain the whole pool and replace the filter, which can be a very pricey endeavor.
Your home may also be harmed by the smoke and ash resulting from the Atlas, Tubbs, and Partrick fires. Even though it may not burn to the ground, the soot can enter your home through the vents and cause damage to all of the interior systems. Your central heating and air conditioning may have ash in the tubes and filters, leading to a whole replacement. The vents that allow the dryer to work may get clogged. Your plumbing system and pipes may back up and required a gutting to clean. Damage to the home can be extensive, and further, anything inside the house may be hit by the smoke and ash as well. Various photos, household appliances, rugs, clothing, carpeting, and more can all be harmed beyond repair, warranting total replacements.
If your home sustained any of these damages, get in touch with a qualified lawyer experienced in smoke and ash cases.
Information about Filing a Claim
Fortunately, these damages from smoke and ash can be covered under a smoke and ash claim with homeowner's insurance. You can receive contents coverage and dwelling coverage. However, it should be noted that many insurance agencies are notorious for not wanting to pay out the necessary amount in the event of smoke and ash damage. They are more likely to dole out a settlement if your house has been burned down or was damaged beyond all repair; some structural damage and side effects from a fire are not viewed as important or extensive enough to warrant a large settlement. An experienced attorney can offer you more assistance.
This can be considered an act of bad faith by the insurance company. The company will usually send out an adjuster who will conduct an investigation of the property to determine the minimum payout required under the individual's policy. By attempting to refrain from paying that out, insurance companies are putting themselves at risk of lawsuits and bad faith claims.
An insurance adjuster will usually try to deny your claim by not notifying you of any damage he comes across while conducting his investigation or by claiming there is no actual damage to the home or property. Further, he may say that other factors that were in your control or were caused by you were the reason for the smoke and ash damage. It is important that you seek legal representation to deal with insurance agents who are trying to prevent you from getting a settlement. Agents are likely to use any leverage they can against you, including requesting that you do not enlist the help of a lawyer.
If your home has suffered smoke and ash damage and an insurance agency is refusing to pay you for the issues, contact one of our skilled attorneys with experience in fire damage cases at Normandie Law Firm today.
How We Help You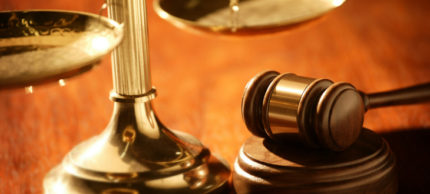 The Napa county fires are claiming thousands of acres, destroying thousands of homes, and disrupting countless lives. Those who are secondarily affected by the fires should be compensated as well. Insurance companies exist to help those who suffer damages from accidents and acts of nature, and a wildfire is an act of nature with dire consequences. Smoke and ash damage is nothing to scoff at, and you deserve to be covered in the event of damages.
Normandie Law Firm, one of the top law groups in the state, is here to help you get the compensation you deserve from your insurance company in the event of smoke and ash damage from the Napa county fires. Call us today to receive a free legal consultation on your claim with an expert attorney who has experience handling smoke and ash claims. You can ask us any questions you like and we will be sure to answer to the best of our ability. You can learn more about the legal process and find out what you can earn from the insurance agency, as well as what steps to take if you feel you have a case for a bad faith claim.
All clients we take on are given a zero fee guarantee on their cases. You do not pay us any out of pocket expenses throughout the litigation process; we pay the upfront costs for all that is necessary and do not ask you for money at all. Our fees are then taken from the settlement itself when we win your case. If we do not win your case, we eat the costs, and you owe us nothing whatsoever. We do this to preserve your financial integrity and make sure you do not waste money on legal representation.
Contact Normandie Law Firm today to speak with an attorney who has experience in claims about receiving a settlement to help with the damage from the Atlas, Tubbs, and Patrick Fires.