Each year thousands of patients die due to the failure the practicing medical physicians to properly diagnose an ailment. Many more victims suffer egregious physical and or psychological harm resulting from a doctor inadequate testing or analysis in order to determine a specific medical condition. Such lapses in diagnosis often result in a missed opportunity to treat the conditions and a further progression of the disease or ailment.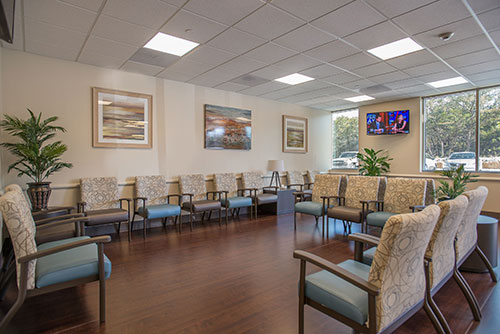 In the state of California victims of medical malpractice have a right to seek recovery for the damages they have suffered. Our law firm is dedicated to providing legal representation for victims of personal injury including medical negligence across the state of California. If you have any further questions after reading this article feel free to contact our law offices. All legal case review and consultations is provided by our attorneys free of charge.
Common Failure to Diagnose Claims:
Some of the most common cased are provide for below
Wrongful Diagnosis of Cancer: The most common wrongful diagnosis of cancer claims include, breast cancer, ling cancer, ovarian cancer, and testicular cancer.
Misdiagnosis of  a stroke: In many cases a stroke can be misdiagnosed as a severe migraine headache.
Misdiagnosis of a heart attack: Every year close to one and a half million cancers take place in the United States. According to the most recent published data more than 10,000 cases of heart attacks do un-diagnosed by medical professionals. Emergency rooms must follow specific protocols and testing in order to determine whether an individual is suffering from a heart attack.
Failure to diagnose heart failure/cardiac arrest: Failure to detect heart failure is common amongst the elderly particularly in nursing homes and elderly care centers. Undetected heart failures have a high likelihood of resulting in death.
Establishing Liability in the Court of Law
Liability in such cases depends on whether the practicing physician breached the professional standard of care. There are four essential elements that have to be shown in order to prove a medical malpractice case based on a negligence cause of action.
Duty: A medical professional owes a duty to perform certain testing and analysis inline with the set of criteria established by the medical specialty at large.
Breach: A breach of the duty of care takes place when the medical professional fails to abide by the set of criteria established by the medical specialty which he or she is a part of.
Causation: The breach of the duty of care be a actual and foreseeable cause of the damages suffered by the patient.
Actual injuries: The patient needs to have suffered actual discernible and diagnosable injuries as a result of the incident.
California Medical Negligence Laws – MIRCA:  In 1975 the California state legislature instituted the Medical Injury Compensation Reform Act, greatly restricting the rights of individuals who have suffered harm due the negligent or wrongful actions of practicing physicians and other medical professionals. Some of the restrictions include the following…
Restriction on non-economic recovery: MIRCA placed a $250,000 cap on an a victims ability to receive compensation for non-economic damages which includes pain and suffering, mental anguish and punitive damages. However, there are no specific restrictions on economic damages which include loss of income, future loss of income, current and future medical costs, and other general damages.
One Year Limit on Filing a Claim: MICRA places a one year statute of limitations for filing a lawsuit in the court of law. In other personal injury claims however victims have two years from the date of the incident to file a civil claim for damages in the court of law.
Attorney's fees: Attorneys who represent a victim of a medical malpractice claim must abide by certain restrictions. For more information on attorneys feed restrictions on medical malpractice claims in the state of California see here.
Wrongful Death Lawsuits
Under California Law family members of loved ones of individuals who have lost their lives as a result of the negligent or wrongful conduct of others. Claimants who were financially dependent on the deceased are able to receive recovery for the current and future income and earning of their family member. California does not allow for the implementation of grief, sorrow and mental anguish as a result of the death of a loved one. However California law does allow for the loss of the love and companionship of a loved one, and for married couples the loss of sexual relations.
Compensation Available for Victims – Average Case Value of a Failure to Diagnose Case
Once of the most often asked questions regard the amount of compensation available for victims of harms. Other than the MICRA restrictions described above some of the major factors in determining case value include the following.
The medical cost and treatment associated with the harm incurred by the patient.
All future health care costs.
Loss of income and future loss of earning capacity.
The extent of the pain and suffering endured by the victim.
The application of punitive damages
Attorney Consultation Available: If you have any further legal questions feel free to contact our law offices. All personal injury legal consultations are provided by our attorneys free of charge.