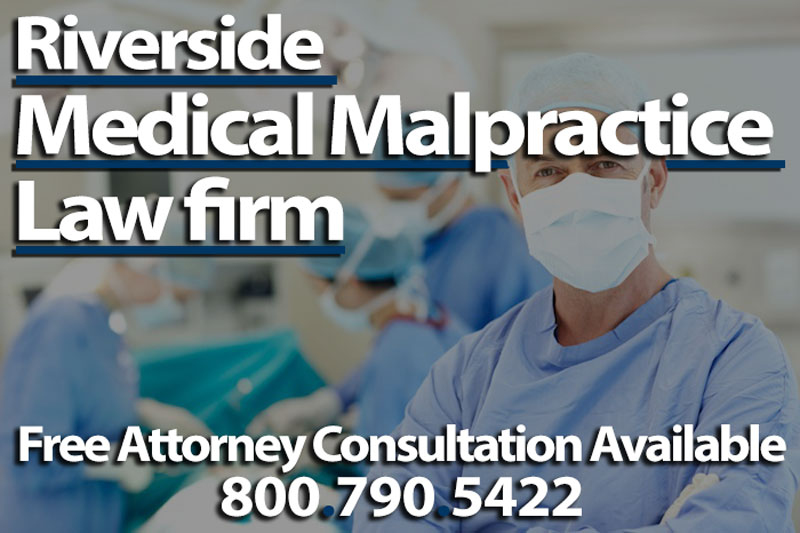 Those who have been injured as a result of a doctor's negligence may be eligible to receive compensation from a medical malpractice lawsuit. Damages caused by doctors have the potential to be even more debilitating than the injuries you initially went to the healthcare facility with. A surgeon, for example, may mistakenly snip the wrong nerves in a botched operation and cause you to become paralyzed. It is important that you enlist the help of an experienced Riverside law firm for medical errors, and the top-rated Normandie Law Firm can help. We have presided over dozens of medical malpractice claims; our clients have received millions of dollars in compensation from our victories and negotiated settlements. However, we know that there is a lot of confusion regarding medical malpractice, so when our clients call our experienced lawyers with questions, we do our best to answer them accordingly. Some examples of these questions include:
Where can I find a medical malpractice attorney in Riverside, Moreno Valley, and Corona?
Who is a good Riverside surgical error lawyer?
Where can I hire medical negligence attorneys?
I need an expert attorney with expertise in medical malpractice injury lawsuits. Who should I call?
Definition of Medical Malpractice
Medical malpractice occurs when a doctor, nurse, medical technician, hospital worker, or other healthcare professional acts in a negligent manner that results in an injury and harm to the patient. In order for medical malpractice to be filed, however, there needs to be a clear group of points of negligence that were fulfilled. All four of these points must be met or your claim will likely be tossed out. An accomplished attorney with experience handling medical malpractice claims can give you more information.
The doctor and patient must have had an established relationship: A patient must have entered into a relationship with the doctor, whether by going to him for surgery, being rushed to the emergency room, or visiting him for physical therapy. The doctor, likewise, must have willingly partaken in this event. Generally, these instances are done for a mutual benefit with the patient hiring the doctor for his services. If you are not in a doctor/patient relationship with a healthcare professional, your medical malpractice claim will likely be thrown out.
The doctor must have shown negligence: When a doctor makes a medical error, there is a chance he was negligent in his duties. This negligence can only be clarified by the expert testimony of other doctors and medical workers, however; the process to discovering this negligence involves asking the health care professionals if they would have acted in the same or similar manner when faced with that situation in question. If the majority of individuals agree that they would not have made such a surgical error, for instance, the doctor will likely be called for negligent behavior.
The negligence must have led to an injury: After a doctor committed negligent behavior, an injury must have occurred. This can include a surgery error or complications from leaving foreign objects in the body during an operation. It is important that the actions of the doctor caused the injury itself.
The injury must have caused physical harm: There are times when injuries do not cause harm or are minor enough that they are likely to be dismissed. If there were no physical damage after an injury, you will be unable to file a medical malpractice claim The premise of medical malpractice rests on the assumption that someone was hurt as a result of a doctor's actions, and if no one were hurt, there can be no lawsuit. For example, if a stray incision or surgical error happened during a botched surgery but there were no long-lasting effects, winning a medical malpractice claim would be difficult.
Common Examples of Medical Malpractice
Medical malpractice can be committed by numerous individuals and in many ways. Keep in mind that you can be injured at other locations besides hospitals, such as specialized treatment centers and physical therapy facilities. Some examples of medical malpractice that can happen at hospitals include:
Failure to Diagnose: This doctor error comes down to a lack of attention paid to the subject or a lack of knowledge in the specific area. Some doctors may not recognize symptoms of a concussion or similar brain injury and merely prescribe some painkillers. Unknowingly, the patient could black out while driving or operating heavy machinery, leading to serious injuries. The doctor can be considered at fault due to the fact that he did not catch the symptoms. Further, if a doctor misdiagnoses a patient, leading to lengthy treatment and additional medication that has no positive effects, he may be held responsible for his actions.
Wrong Medication: Medication is a very sensitive aspect of practiced medicine. Doctors have to know what medication is best to prescribe for certain illnesses and conditions while making note of how it will affect the individual. Prescribing the wrong medication can have extremely adverse effects and worsen the sickness, while specifying the wrong amount can cause internal damage to the liver, kidneys, stomach, and more.
Improper Treatment: Some doctors will go about treating a condition the wrong way. They may ask you to try and perform tasks that you are not healthy enough to do, leading to injuries. A doctor error of this nature is common, as doctors can say that you were not following directions properly or it is not their fault you were injured.
Surgical Error: A surgery mistake can be quite severe if it occurs on a sensitive area like the brain or heart. Some surgeons may make even graver errors, such as mistakenly amputating a limb or operating on the wrong organ. Surgery also features numerous people in the room with various tasks; a nurse may stitch you up and leave a foreign object in your body, while a medical technician may not properly sterilize equipment and allow an infection to occur.
Take note that nurses, technicians, hospital staff, and physical therapists can also commit medical malpractice. They may cause harm when taking blood, administering medication, working on your joints and muscles, changing your dressing, or preparing you for surgery.
Important Points to Remember
First and foremost, you should be aware that, when it comes to hospitals, most doctors are not employees. This means that you can only file a lawsuit against the doctor – you cannot sue the hospital for hospital malpractice or a hospital error. Other individuals, like technicians and hospital staff, do work for the facility. Doctors are generally considered a type of independent contractor.
Therefore, it is the hospital's duty to alert you to the fact that the doctor does not work there. This alert is usually provided in the admissions form you sign upon going for treatment. However, there are times when you are unable to sign a form, as in the case of being rushed to the emergency room. If there is any emergency room malpractice that occurs when you were not aware that the doctor was not employed by the facility, you could sue the emergency room or the hospital itself. It will come in handy to have a lawyer in Riverside, Moreno Valley, or Corona to sue a doctor for errors.
When filing a claim, you should also remember that you have a certain amount of time before you are unable to proceed with legal action. The statute of limitations on medical malpractice injuries is 1 year from the date you discovered or should have discovered the injury or 3 years from the date of the injury itself. Foreign objects left in the body have no statute of limitations. Minors who have been injured do not have to observe the statute of limitations until they turn 18 years old. A lawyer experienced in handling medical malpractice claims can make sure you're given all of this knowledge so you do not miss any important deadlines.
Additionally, an experienced attorney can help you learn more about potential compensation. Normal personal injury claims allow you to recover numerous types of damages, and medical malpractice is no different in some regards. However, non-economic damages (pain and suffering) are capped at $250,000 in the state of California. This means that any emotional scarring, mental pain, psychological problems, PTSD, fear, or anxiety that stems from a medical injury can only be worth up to a quarter of a million dollars. Medical bills, on the other hand, are not capped at all. This makes verdicts worth less in some instances.
In the event of a death, a personal injury lawyer can help you file a wrongful death claim against the hospital or the doctor. Along with medical bills, this claim can bring you damages for funeral and burial expenses, loss of consortium, and loss of earnings. Talk to an skilled lawyer experienced in medical malpractice cases today to receive more information on filing a wrongful death claim related to medical malpractice.
Choosing the Right Law Firm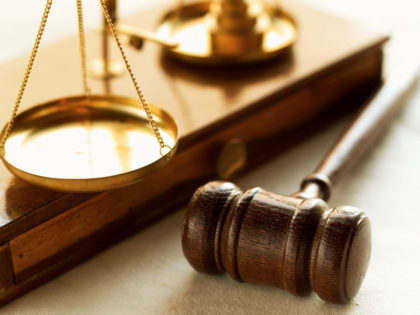 Medical malpractice claims can be difficult to deal with. There are many hoops to jump through, deadlines to follow, and points of importance that it is hard to keep track of everything. A qualified attorney who has experience in medical malpractice claims can help you earn the most compensation for your injuries. Our team of top attorneys at Normandie Law Firm has been practicing law for many years, and we pride ourselves on our empathy for our clients and relentless pursuit of compensation from insurance companies.
FREE LEGAL CONSULTATION: Call us today to receive free and confidential legal consultation on your claim. One of our experienced Riverside, Moreno Valley, or Corona lawyers will talk to your about your injuries and discuss your case. We will inform you of what we believe you can earn and what we would need from you to start legal action.
We also offer you a zero fee guarantee on your claim. We promise that you will pay no out of pocket expenses for our legal services; we are paid from the settlement we earn for you if we win. If we lose, you don't owe us a dime.
Contact Normandie Law Firm today to speak with one of our Riverside attorneys with experience in medical malpractice cases.
List of Major Hospitals in Riverside:
Eisenhower Medical Center
Kaiser Permanente Fontana and Ontario Medical Centers
Kaiser Permanente Riverside Medical Center
Kaiser Permanente Van Buren Offieces
Loma Linda University Medical Center
Parkview Community Hospital Medical Center
Riverside Community Hospital
Kindred Hospital Riverside
John F. Kennedy Memorial Hospital
Riverside University Health System Medical Center
Corona Regional Medical Center
Citrus Valley Pediatrics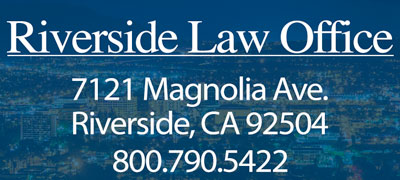 FURTHER INFORMATION: