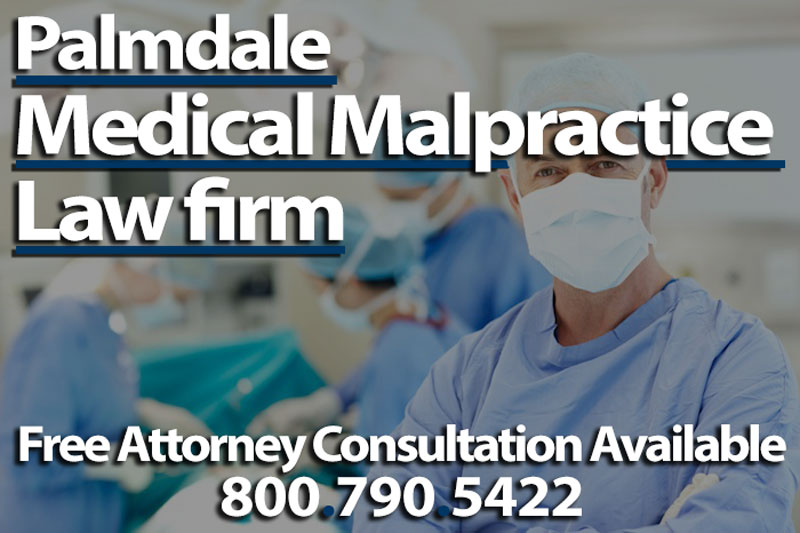 At Normandie Law Firm, one of the top firms in California, we take calls daily from clients who have been injured in hospitals and healthcare centers due to the negligence of a doctor or nurse. We know the aftermath of an injury at a hospital can be very troubling; after all, the main reason for going to a hospital is to receive care and start the road to getting better, not leave in a more injured state than what you came in. It is wise, therefore, to locate a Palmdale law firm for medical negligence and seek out an experienced attorney to help you file a medical malpractice lawsuit against the responsible party. You should not be held responsible for your own damages if you were injured due to the negligent actions of a doctor or nurse. With the help of Normandie Law Firm's expert attorneys with experience in medical negligence cases, you can earn a sizeable settlement for any damages you sustained at a hospital. Our clients often have questions about medical malpractice lawsuits and the legal process behind them. Examples of these questions include:
I need a qualified medical malpractice attorney in Palmdale. Who can I call?
Where can I find Palmdale lawyers with experience in medical malpractice claims?
How can I sue a hospital for medical malpractice?
Medical Malpractice – What You Need to Know
Medical malpractice is defined as an incident that occurs when a patient is harmed or injured by a doctor, nurse, or other medical professional, who does not competently perform his or her duties. The way this is determined is by enlisting the help of fellow medical workers who state whether or not they would have behaved in the same or similar manner. If they say they would not have, then there is a good chance the doctor was guilty of medical malpractice.
Of course, medical malpractice can only be claimed if a few points are met. These points are not dissimilar from those you must fulfill in a personal injury claim. One of our Palmdale medical malpractice lawyers can help you determine if you were, in fact, the victim of medical malpractice.
Doctor/Patient relationship must be established: This ensures that the doctor has a duty of care towards you as a patient. You can establish a doctor/patient relationship by making an appointment and going to the doctor's office, going in for surgery, or enlisting a medical professional to help you with physical therapy, among many other ways. You must have a mutual benefit in taking up each other's time. If a doctor friend offers you a piece of advice and you are hurt when you follow it, you cannot sue him for medical malpractice, as there was no contract signed or any true doctor and patient relationship established.
The doctor acted negligently: As stated above, if other medical professionals claim that they would have acted in a different manner in the same situation, the doctor likely acted negligently. There are some times when doctors and surgeons must make decisions in the heat of the moment without taking time to consider any other options, which can lead to negative circumstances; regardless, that is no excuse for negligent behavior, and the doctor should be held accountable for any medical error, surgical error, misdiagnosis, or botched operation he makes.
The negligent action caused an injury: People who are at the doctor are generally already injured. A doctor's negligence can cause further damage, however; for example, if a patient is unable to bear his own weight after an accident but a doctor requests that he try to partake in some physical therapy, which leads to the patient falling and damaging his leg, the doctor could have caused yet another injury. This action would be considered a doctor error.
The injury led to specific damages: If other damages occurred as a result of the additional injury, the final point of negligence is ticked off. Sometimes a doctor can make a recommendation or perform a procedure that is clearly filled with negligent behavior and causes some kind of an injury, but if no real damage comes from the injury, then you will not be able to file a medical malpractice claim.
As long as you can show all four of these points, you will be able to file a medical malpractice claim. With the assistance of an accomplished lawyer experienced in medical malpractice cases in Palmdale, you can start working towards a settlement for your injuries.
Injuries Stemming from Medical Malpractice
Medical malpractice can take many forms and cause various types of injuries. Essentially, any actions a doctor takes while caring for you must be done so that your health and safety are preserved; if he acts negligently and causes you harm, you may be able to file a medical malpractice claim. These different types of injuries include:
Brain Injury: During an operation, a surgeon may make a surgery error, which can lead to a brain injury. This injury will likely be far worse than a concussion; for example, a simple slip of the scalpel can do damage to a part of the brain that controls speech, rending you unable to speak after the operation. There are other ways that brain injuries can occur, but these are relatively rare.
Nerve Damage: When performing a medical procedure, a doctor may mistakenly snip a nerve or group of nerves that can leave you with no feeling or motion in an extremity or part of your body. A surgery error like this can have long-lasting or permanent effects.
Anesthesia: General anesthesia is a risky drug to administer to an individual, especially if it must be done in an emergency. If an anesthesiologist administers too much anesthesia or does not accurately monitor a patient's vital signs, the patient can become severely injured, resulting in brain damage, paralysis, or even death.
Medication: It's important to prescribe the correct medication to patients or their sicknesses will not go away or may worsen. Some doctors have been known to give patients too much medication, resulting in potential overdoses, or not enough, which may also result in potential overdoses as the patient will feel he needs more in order for the drugs to be effective.
Surgical Error: A surgery mistake in a botched surgery can lead to permanent damage. While some errors can be considered minor, such as leaving a foreign object in the body but that object never leads to an infection, others can be debilitating. For example, a doctor may not read a chart correctly, or the information on the chart may be wrong, leading to an operation on the wrong body part. There have been instances where the opposing arm or leg is amputated or the wrong organ is removed. A hospital error of this magnitude may guarantee you the ability to sue the emergency room for emergency room malpractice.
Failure to Diagnose: Doctors are not expected to know with total certainty and accuracy what your symptoms are indicative of; however, they are expected to have a moderate idea. If they cannot determine what is wrong with you, they may enlist the help of other doctors. It is much preferable to receive the right diagnosis after a long time rather than the wrong diagnosis because the doctor could not handle potentially being wrong.
Wrongful Death: If the actions of a doctor led to the death of a loved one or family member, you may be able to claim medical malpractice. A patient may die while under the care of a doctor for any number of reasons, but you can have a stronger case if the doctor did not properly warn the patient or the family of the risks of the operation or procedure.
No matter what happened to cause an injury, you should be aware that you can file a medical malpractice claim. A skilled lawyer with experience handling medical malpractice claims can help you start the legal process and give you all the necessary information you need to file a lawsuit against the doctor.
Why an Attorney Helps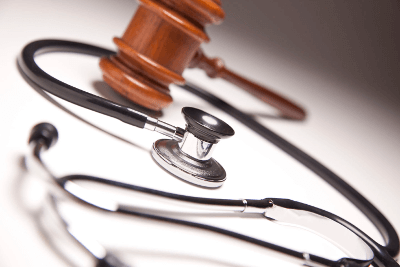 If you have been injured as a result of a doctor's negligence, a medical malpractice attorney in Palmdale can help you earn compensation for your injuries, including coverage of medical bills, pain and suffering, lost wages, and more. There is a lot of information regarding medical malpractice claims that only an experienced attorney with expertise in personal injury lawsuits can give you.
For example, you can be sure to not miss the statute of limitations as long as an attorney is taking care of your paperwork. You have 1 year from the date of discovery of the injury or 3 years from when the injury took place to file a claim; an expert lawyer can help you file your claim in a timely manner. You can be informed of how similar cases have played out and what the verdicts and settlements have been.
FREE LEGAL CONSULTATION: With the help of our experienced lawyers at the top-rated Normandie Law Firm, you'll be able to receive attentive legal help from a team of empathetic attorneys. We make sure to put your health and safety first, and our goal is to bring you the fairest settlement possible.
Call us today to receive a free legal consultation about your hospital malpractice claim. You can ask us any questions you like, and an attorney with experience handling medical malpractice claims will give you all the information you require.
Further, all of our clients are given a zero fee guarantee when they hire us for legal representation. This means you pay nothing if we lose your case, and if we win, our fees come from the settlement itself. This guarantees that your finances are not hurt in any way from pursuing compensation through a law office.
Contact Normandie Law Firm today to speak to an attorney who has experience in medical malpractice cases in Palmdale to sue a doctor for a medical mistake.
List of Major Hositals in Palmdale
Antelope Valley Hospital
Palmdale Regional Medical Center
Mayflower Gardens Convalescent Hospital
Summit Urgent Care
Planned Parenthood – Antelope Valley Health Center
Kaiser Permanente Medical Offices
Foothill Presbyterian Hospital
Queen of the Valley Hospital
FURTHER INFORMATION: