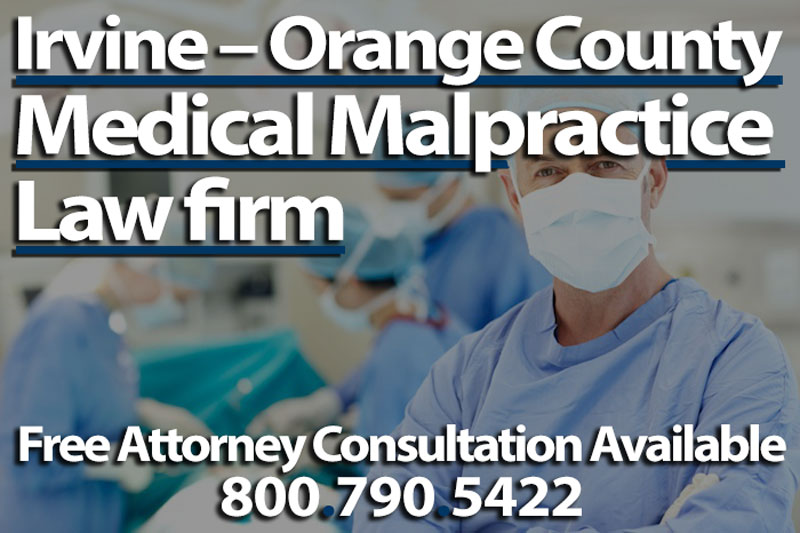 Hospitals and healthcare facilities are supposed to be places where patients are given proper treatment and not subjected to further injuries. When an individual goes to the hospital to receive care from a doctor, he expects to be cured, or at the very least, helped enough so that he can resume his regular life activities. If a doctor's negligence causes an injury, there is an opportunity for a medical malpractice claim to be filed. No person should seek medical assistance and emerge worse off than he was before. Our qualified attorneys with experience handling medical malpractice claims at the top-rated Normandie Law Firm want to make sure our clients are receiving the best medical treatment possible, and if they are harmed due to the negligence of a doctor, we want to bring them the maximum settlement possible. Patients all over Orange County have been subjected to instances of medical malpractice, and it is our goal to bring them fair compensation. Our clients routinely ask our questions about medical malpractice and the legal process behind filing a claim. Examples of these questions include:
Where can I find an Irvine Medical malpractice attorney?
What's the best Irvine law firm for medical negligence?
I need an attorney with expertise in medical malpractice. Who can I call?
What is medical malpractice?
Medical Malpractice Defined
As per the law, medical malpractice is defined as occurring when a doctor or healthcare professional treats a patient in such a different from way than the accepted medical standard of care that the patient sustains injuries. The accepted medical standard of care can be considered flexible, however; a reasonably competent doctor may have behaved in the same way, but numerous others may not have. It is up to expert witnesses in the form of fellow doctors and nurses to explain what the standard of care for a procedure or diagnosis would be.
Much like a blanket personal injury claim, a medical malpractice lawsuit can only be filed if all four of its requirements are met. These requirements are:
A doctor and patient relationship had been established; that is, the two of you agreed to enter a relationship through hire. You enlisted the doctor's services, for which he would be paid, and he agreed. In accepting this duty, the doctor can be said to have owed you a duty of care. It is his responsibility to make sure that nothing he does harms you in any way.
The doctor showed negligence. While treating you, a doctor has many options and paths he can take to properly diagnose you and help cure you. Reasonably competent doctors working in the same or similar fields will take actions, and if your doctor avoids those actions, he may be acting negligently.
The doctor's negligence led to the injury. If the doctor acted in a negligent manner but you did not sustain any injuries as a result of the negligence, you cannot file a medical malpractice claim. However, there are times when a doctor's actions may result in an injury, but the doctor was acting in a competent manner. You must make sure that the doctor's incompetence caused the damage.
The injury resulted in specific damages. Simply put, if no injury occurred, you will not be able to file a lawsuit against the doctor.
If you are uncertain as to whether or not your medical malpractice claim ticks off all of the above boxes, contact one of our experienced lawyers for assistance.
Types of Medical Malpractice
Medical malpractice comes in many forms. There are some instances where you may not even know that a doctor acted negligently, such as by administering you improper medication or making the wrong incision. In cases like this, you should seek the assistance of a personal injury lawyer who has taken on medical malpractice claims and receive proper guidance.
Some forms of medical malpractice include:
Surgery Error: While under the knife, you may be harmed by a doctor who makes a mistake with the scalpel or other instrument. A wrong incision in a sensitive area can cause nerve damage, infections, and more. Surgical errors are common amongst younger doctors with less experience or those who have not performed a specific procedure in some time. Botched surgery that results in no harm, however, is generally harder to claim damages for.
Botched Operation: Though this counts as surgery, it is generally more severe. A botched operation may include amputating the wrong body part, removing the wrong organ, or severely disfiguring the body. A medical error to this extent may entitle you to numerous damages. Aftercare is also important; though a surgery mistake itself may not be present, if your wounds were not properly cleaned or dressed after the procedure and you suffered an infection, you would still have the opportunity to file a medical malpractice lawsuit claiming a botched operation.
Diagnosis Errors: These errors encapsulate many forms of doctor errors. You may have been given the wrong diagnosis – for example, your doctor may have said that your headache is a fleeting problem and to take some Tylenol, but did not realize the symptoms of a severe concussion or brain injury. A misdiagnosis like this can lead to severe injuries if you attempted to partake in the same activities you usually would, such as driving or operating heavy machinery. Similarly, a failure to diagnose can result in a doctor outright missing a sickness, condition, or injury, whereas a competent doctor would have picked up on the symptoms right away.
Wrongful Death: There are some instances where surgeries are very risky and there is a chance of death. In these instances, doctors must provide ample warning to the patient or patient's family that the surgery may not be successful, as in the case of a brain tumor. However, a death, in this case, is not an instance of hospital malpractice or emergency room malpractice, but a risk that was associated with the surgery. On the other hand, if a patient has been admitted for a simple reparation surgery on a broken bone and the doctor somehow causes the patient to die by way of severing an artery or administering the wrong medication, a wrongful death claim by way of medical malpractice would fit. You can sue the emergency room for a hospital error with the help of an experienced attorney.
There are other ways a doctor can be guilty of medical malpractice. If you have further questions about whether or not a doctor's actions could be considered negligent, call one of our skilled attorneys with experience in medical malpractice cases in Orange County for help.
Important Information about Filing a Medical Malpractice Lawsuit
As noted, you can only file a medical malpractice claim if you have sustained an injury from a doctor's negligence. Other injuries are not covered or considered medical malpractice – for instance, if you receive a kidney transplant, there is a chance that your body will reject the organ. Any sicknesses or conditions that come into being after the fact are not the fault of the doctor. In sum, a procedural failure cannot be considered medical malpractice, as there is no way to guarantee the health of someone in the wake of an injury. Many doctors do the best they can, and sometimes, it is not enough for the patients to be completely cured.
Further, it is important that you know the statute of limitations in filing a medical malpractice claim. It is slightly different from a personal injury claim, which is 2 years. Medical malpractice lawsuits can be filed up to 1 year after you discover or should have discovered the injury, or within 3 years of the date of injury. Statutes of limitations exist to prevent excessive lawsuits from occurring and to preserve the integrity of the cases and the law. There are exceptions, such as injuries that occurred to minors, wherein the statute of limitations would begin upon the minor turning 18 years old.
If you are uncertain whether you are within the statute of limitations for a medical malpractice claim, seek out the assistance of an expert attorney who has experience in medical malpractice cases in Orange County. You can also learn of any exceptions you may be eligible for regarding the statute of limitations.
Earning Compensation
You can earn various types of compensation for a medical malpractice lawsuit with the help of one of our medical negligence attorneys. Verdicts come in many different amounts, but many cases feature similar damages. You can earn:
Medical Expenses: Past and future medical bills can be recovered in a lawsuit. This includes hospitalization fees, surgery costs, medication, and any physical therapy.
Lost Wages: If you were forced to miss work due to your injuries, hospitalization, or recovery time, you could earn your income back from both the past and future.
Pain and Suffering: Emotional damages can be recovered through a lawsuit. These include mental scarring, psychological trauma, fear, anxiety, PTSD, depression, and more. Notably, medical malpractice claims in California have a limit on the amount of non-economic damages that can be earned – $250,000.
Medical malpractice suits may generate large sums of money, but they can be very fickle to litigate due to the subjective nature of whether or not a doctor was competent in the way other doctors would be. You can have the best chance of winning a sizeable settlement if you enlist the help of an accomplished lawyer experienced in medical malpractice cases in Orange County to sue a doctor for a medical mistake.
Normandie's Role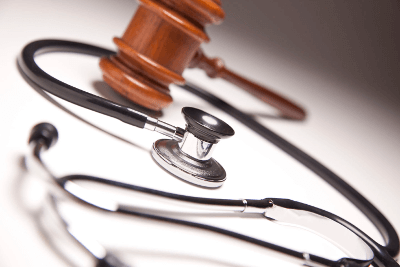 If you need an experienced attorney, Normandie Law Firm is the choice for you. Our top team of attorneys has been active in practicing law for years, and we have earned millions of dollars for our clients. We are an empathetic team with a focus on health and safety first. We believe you should not add stress to your life by worrying about lawsuits and claims and finances – let us represent you, and we will do everything we can to make the claim process as painless as can be.
FREE LEGAL CONSULTATION: Call us today to receive a free legal consultation on your medical malpractice claim. One of our Orange County lawyers with experience in medical malpractice will answer all of your questions and give professional advice on what you can do to maximize your settlement. You can receive information on how much we think we can earn for you in a settlement and what we expect the insurance agency to do.
Further, if you select us, you receive a zero fee guarantee on your claim. You are not asked to pay any out of pocket expenses for our legal services – our fees from the settlement itself, which we can only collect if we win. If we lose, you do not owe us anything. We do this to make sure you do not suffer any financial losses due to seeking legal assistance. We believe everyone is entitled to legal help, no matter his economic situation.
Contact Normandie Law Firm today to speak with an attorney with expertise in medical malpractice injury lawsuits.
List of Major Hospitals in Irvine – Orange County
UC Irvine Health Gottschalk Medical Plaza
Hoag Hospital Irvine
Hoag Health Center Irvine
Kaiser Permanente Orange County – Irvine Medical Center
MemorialCare Orange Coast Medical Center
Hoag Newport Beach Hospital
St. Joseph Hospital
Barranca Surgery Center
Mission Hospital Laguna Beach
Newport Bay Hospital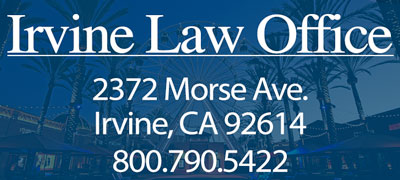 FURTHER INFORMATION: