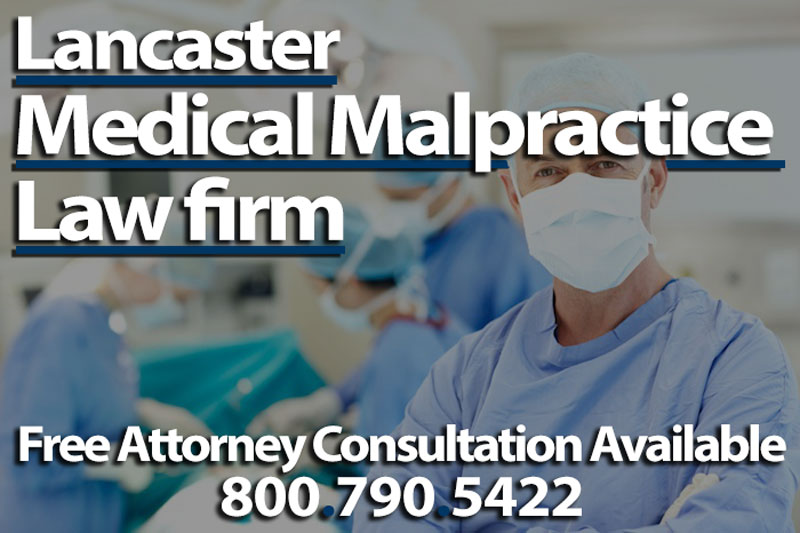 When we are hit with sicknesses and damaged by injuries, we go to the doctor with the expectation that we will receive proper care and treatment. We are supposed to feel safe at a hospital or healthcare facility, free from any sort of medical error or doctor error. However, accidents happen, and some doctors are negligent in their actions, leading to painful injuries that can leave you worse off than when you entered the facility in the first place. When you're faced with some sort of surgical error or mistake on the behalf of the doctor, you may have grounds to file a medical malpractice lawsuit. Our top-rated team of expert attorneys with experience handling medical malpractice claims at Normandie Law Firm knows that injuries sustained due to the negligence of a doctor can take a toll on you, and we want to help bring you the compensation you deserve. Our goal is to keep you stress-free during the recovery process by removing the financial burdens that accompany damages. Clients tend to call us with questions about medical malpractice claims, often wondering how best to proceed to win their cases. They ask us other questions like:
Where can I find a Lancaster surgical error lawyer?
I need a lawyer in Lancaster to sue a doctor for a medical mistake. Who can I call?
Who are the best medical negligence attorneys?
Medical Malpractice – Basic Information
Medical malpractice can be described as any errors a doctor or health care professional makes while administering treatment; these errors must have been deemed as negligent courses of action by other doctors or healthcare experts. That is, if a competent group of doctors would have acted differently, the individual likely acted in a negligent manner. There are certain qualifications that must be met in order for an error to be considered medical malpractice, however. They are as follows:
A doctor/patient relationship must have been established. When you make a doctor's appointment, agree to a surgery, receive treatment at the emergency room, or partake in some other course of action, it is clear that a doctor/patient relationship has been created. Most of the time, this involves the patient hiring the doctor to give some kind of treatment, which the doctor agrees to do for payment. This relationship can also exist between a patient and other healthcare professionals. Nurses may enter into a relationship during the preparation process, while other people, like hospital staff workers, enter into the agreement by taking care of the patient during recovery.
The doctor acted with negligence. When a doctor makes a surgery mistake, misdiagnosis, or treatment error that another doctor would not have made, he can be said to have acted with negligence. There are many reasons for mistakes – after all, doctors are human, and not everyone is perfect; however, that does not excuse them, and they must still be held responsible for their actions.
The negligence caused injury. Although you are likely seeing to doctor to fix a pre-existing injury, his negligence could easily cause another wound. A surgery error leading to a botched operation, for example, can cause damage to another part of your body that was not a part of the surgery, to begin with. You may be undergoing surgery for a torn labrum, but if a doctor makes an error and snips a nerve, resulting in nerve damage to the arm, this can be viewed as an additional damage not present at the time of the operation.
The injury caused real physical harm. If no harm comes about from an injury, the last point of negligence would not be fulfilled. Many times, an additional injury will lead to damages, such as in a botched surgery or mistaken amputation.
A qualified attorney who has experience in medical malpractice cases in Lancaster can help you determine whether or not you are able to file a lawsuit against the doctor. An experienced attorney can give you all the necessary information, including when you are unable to sue for medical malpractice.
For example, you can usually sue the doctor who made the error, but not the hospital. A hospital error or hospital malpractice is often separate from the acts of the doctor; most doctors and surgeons are not explicit employees of individual hospitals but work out of multiple locations. It is rare that a doctor is employed by the hospital itself. On the other hand, nurses, medical technicians, and support staff are employed by the healthcare facility. As a result, you can sue the hospital for the negligence of its employees.
If a hospital does not inform its patient that a doctor is not affiliated with the hospital except as under a contract, the hospital may be liable for the patient's injuries in the event of a doctor error. This failure to inform a patient is usually rare, though; the information is usually present in the admissions forms. However, in situations where there is no time to inform, the hospital can be held responsible for a doctor's actions.
For example, if a patient is rushed to the emergency room and needs to be operated on right away to save his life, the hospital would be unable to have a patient sign any forms. Thus, there is an opportunity for the patient to sue the emergency room for emergency room malpractice in the event of a doctor's error. An attorney with expertise in medical malpractice injury lawsuits will be able to give you more information.
Other Forms of Medical Malpractice
There are numerous ways a doctor can injure a patient. It is important that patients understand that additional injuries that happen during treatment are not all merely byproducts of the procedure. An experienced attorney can help you realize the difference between when a doctor acted with negligence and when residual pain is not the fault of the healthcare professional. For example, some surgeries are not successful; your body may simply not react well to the intrusion, as in the case of organ transplants. If your body rejects a kidney, for instance, it is not the fault of the doctor. In essence, not being fully healed or having the most favorable outcome cannot be claimed as medical malpractice.
Some examples of common medical malpractice actions include:
Failure to Diagnose: When a doctor gives you a misdiagnosis or does not diagnose you with a sickness he should have been able to spot, you may be able to point to medical malpractice. There are times when many conditions share similar symptoms with other sicknesses, however, and it is up to the doctor to be thorough in his examination. A failure to properly diagnose a patient can lead to a wrongful death or extremely debilitating deterioration of the person's health.
Improper Treatment: During surgery, it is possible that a doctor can make a mistake and cause more damage than he sought out to. If your doctor left a foreign object in your body and stitched you up, you may be faced with the possibility of severe infections. The object can also affect your bloodstream, which in turn can cause extensive damage to your heart and brain.
Medication Errors: Overprescribing medication can result in a brain injury or an overdose. This may come in the form of medication to take after a surgery, or administered drugs during an operation. Sometimes, nurses can make errors in the amount of medication a patient needs while getting ready for surgery, leading to complications.
One of our skilled Lancaster attorneys with experience in medical malpractice cases will be able to help you determine if you were harmed in a medical malpractice occurrence.
Legal Information
Our top Lancaster law firm for medical errors can inform you of the finer points of medical malpractice claims. For example, if you are curious as to how much the average settlement is, you can be given similar verdicts and settlements that happened over the years. Many people are curious over what they could potentially earn, and a good way of learning more is by examining similar incidents and their results.
Additionally, you may wonder how much time you have to file a claim. The statute of limitations for filing a medical malpractice claim is 1 year from the date you discovered or should have discovered the injury, or 3 years from the date of the injury itself. If you were unaware of the injury, therefore, you have 3 years to seek legal action. There are exceptions, however; a minor can file a claim within the 3 year window once he hits 18 years old, regardless of how old he was when the injury occurred. A skilled personal injury lawyer with experience handling medical malpractice claims can tell you everything you need to know about the statute of limitations.
Importantly, you should know that most medical malpractice claims seek to compensate you for your medical bills and place a limit on the amount of compensation you can receive for pain and suffering. This amount is capped at $250,000 by way of MIRCA in California. An attorney with expertise in these claims will get you the most restitution he can.
Normandie Law Firm's Promise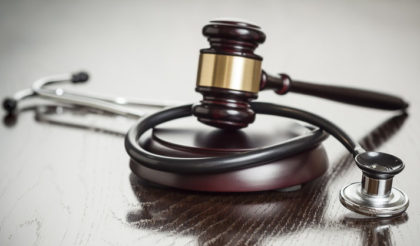 At Normandie Law Firm, our experienced lawyers can help you receive a sizeable settlement for a medical malpractice claim. We have been involved in law for many years and have recovered hundreds of thousands of dollars for our clients. We are willing to call on expert testimony and go to court to aggressively fight for your rights as a victim of medical malpractice.
FREE LEGAL CONSULTATION: Call us today to receive a free legal consultation on your case. Any questions you have can be answered and we will discuss your injury and what we believe you can earn in a settlement. Further, you are given a zero fee guarantee on your claim – you pay no fees for our legal services. Our payment comes from the settlement itself, thus ensuring that you suffer no monetary loss for our representation. If we lose, you owe us nothing at all.
Contact Normandie Law Firm to speak with an accomplished lawyer experienced in medical malpractice claims in Lancaster.
List of Major Hospitals in Lancaster
Antelope Valley Hospital
Lancaster Community Hospital
Mayflower Gardens Convalescent Hospital
Healthsouth Antelope Valley Surgery Center
Kaiser Permanente Lancaster Medical Offices
Kaiser Permanente Antelope Valley Medical Offices
FURTHER INFORMATION: