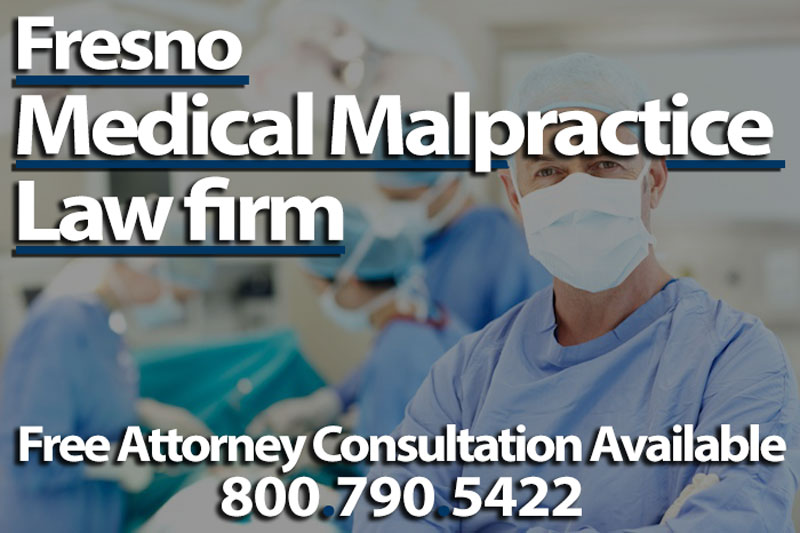 Physicians are usually completely trusted by their patients to do everything possible to keep us in good health. As patients, we assume that our doctors know exactly what they are doing, that our doctors are up to date with the latest medical advances, and that our doctors can be trusted with something as precious as our lives. That is not always the case. Doctors and hospital staff usually work long hours, and this can result in failure to perform to the best of their ability.  People can make mistakes, and the results of these mistakes can result in traumatizing damages for patients. Faulty communication between doctors and nurses, or an outdated medical chart, can result in a doctor performing the wrong procedure, performing a procedure in the wrong area, or performing the procedure on the wrong person. Doctors may also leave some surgical instruments in the patient's body; these foreign objects may become infected and cause the patient a lot of pain. Doctors can fail to identify a patient's symptoms and therefore come to a false or missing diagnosis. Whatever the case, it is possible to sue the doctor or hospital for damages caused to the patient. The entity behind medical negligence—whether it be a doctor, hospital, or emergency room—should be held accountable for their actions. The following information is meant to guide you through your medical malpractice case. For further details, consult with an experienced attorney at the top-rated Normandie Law Firm.
Types of Medical Malpractice
These are some of the most common medical malpractice cases.
Surgical error—Yearly, about 4,000 patients undergoing surgery are injured as a result of surgical errors. Surgical mistakes can result in temporary injury, permanent injury, and can lead to death. In fact, 59% of victims had temporary injuries, 33% of victims had permanent injuries, and about 6% of victims died from surgical errors.
Some surgery errors include:
Leaving foreign objects inside patient's body
Operating on the wrong body part
Performing the wrong procedure
All of these mistakes during surgery can be avoided.
Botched operation—A botched surgery is similar to the surgical errors described above. Botched surgeries are surgical mistakes, and are often more visible than the typical surgical error. Botched surgeries are common in cosmetic surgeries, and often leave patients with visible damage. For example, a botched facelift can leave patients with damaged nerves. Likewise, a botched procedure targeting a patient's eyes can leave him or her without the ability to blink. These results not only prove to be both an emotional and mental burden for the patient, but also result in an added financial burden of trying to correct the problem with even more surgery.
Complications from a botched operation can lead to death.
Misdiagnosis—A misdiagnosis is an incorrect diagnosis of a condition, illness, or injury. Misdiagnosis should not be confused with a missed diagnosis, which will be explained further in the next section. A misdiagnosis can result in the patient receiving the incorrect treatment, delayed treatment, or no treatment whatsoever. Failure to treat a patient's condition, illness, or injury can result in their state worsening. Below are a few of the outcomes to misdiagnosis of some common conditions.
Cancer—A correct diagnosis in early stages of cancer give a higher probability of the patient being effectively treated. Misdiagnosis can result in painful and extensive treatments that would not have been necessary if there was a correct diagnosis.
Stroke—Stroke is another time-sensitive diagnosis. Failure to diagnose a stroke may result in permanent nerve and brain damage, as well as death. A stroke can result in paralysis of weakness of one side of the body, loss of speech or speech comprehension, loss of mental competence, loss of motor skills, and loss of senses. If treatment to reverse effects of a stroke is not begun immediately, some of the effects may remain in a patient permanently.
Heart Attack—Some symptoms of a heart attack, more specifically fainting or lightheadedness, shortness of breath, sweating, and nausea can often be confused for symptoms of anxiety. Misdiagnosis means that the patient will not be undergoing the vital testing to check the severity of the condition like electrocardiograms and echocardiograms.
Missed Diagnosis—A missed diagnosis means that there was a failure to diagnose a patient's medical condition when the patient was seen by a doctor. If a patient sees a doctor with complaints of lightheadedness, shortness of breath, and sweating, the doctor may recommend that the patient may simply be overwhelmed with stress and may simply need to take a few days off to feel better. The doctor does not make a diagnosis, and does not send the patient for any testing. In fact, the symptoms listed can be symptoms of a heart attack and should be taken seriously. Because so many symptoms can overlap serious conditions with not so serious conditions, it is important for doctors to consider all options before releasing a patient. The failure to diagnose a patient can be fatal.
Emergency Room Malpractice—Roughly 4% of medical malpractice occurs in emergency rooms. Since emergency rooms are always moving, it is possible that someone will miss something that will result in hospital malpractice. Hospital errors may include misdiagnosis or missed diagnosis, and poor treatment management among others. You may be able to sue the emergency room.
Wrongful death—All of the previously discussed types of medical malpractice can result in wrongful death. In this case, the victim's family members or legal representatives can submit a claim or file a medical malpractice lawsuit. You will need the help of an accomplished attorney who has experience in medical negligence to prove the following:
Death of the victim must be proved to be a medical error. That is, the death of the victim was caused by reckless, careless, or negligent actions of a doctor, hospital, or emergency room.
Breach of Duty. Prove that the doctor's or hospital's duty of diagnosing and treating a patient in order to maintain their health was breeched through their medical error.
Prove how the doctor's or hospital's negligence resulted in the wrongful death of the victim.
Prove that the death of the victim resulted in damages like medical expenses, hospitalization, funeral costs, burial costs, loss on income, and pain and suffering before death.
If a medical error resulted in the death of a loved one, consider filing a claim. However, if you cannot prove any of what is listed above, you may not receive a verdict in your favor.
Statute of Limitations
It is of great importance to file a lawsuit before the statutory time limit has passed. The Statute of Limitations for medical malpractice cases found in California Code of Civil Procedure section 340.5 states that these cases must be filed within one year after the patient discovers, or should have discovered the injury, or within three years of the date of the injury—whichever comes first.
Exception to Statute
When a foreign object was left inside a patient's body, there is no time limit to file a claim with an injury lawyer. However, the claim must still be made within a year of initial discovery.
Filing the Claim
In order to file a lawsuit against a doctor for medical malpractice, you must be able to prove a few things.
Doctor-Patient Relationship—Prove that you were a patient seen and treated by the doctor.
Doctor Negligence—Prove that the doctor was negligent with your diagnosis or treatment. Prove that the doctor's incompetence harmed you.
Negligence Caused Injury—Prove that the doctor's incompetence directly caused the injury.
Injury Caused Damages—Prove that the malpractice resulted in damages like mental anguish, physical pain, medical bills, etc.
If you can prove the aforementioned, contact a skilled attorney with expertise in medical malpractice injury lawsuits as soon as possible to get started on your claim.
Get the Support You Need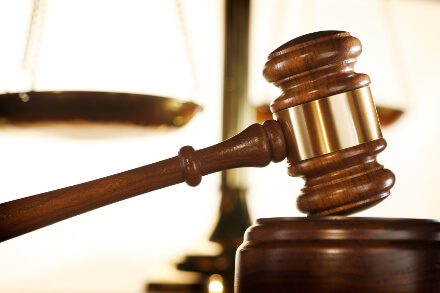 Don't be afraid of getting help to make a claim about a doctor's error. Contact Normandie Law Firm—a top Fresno law firm for medical errors—to talk to a qualified lawyer with experience handling medical malpractice claims in Fresno. Our expert lawyers here in Fresno want to help you sue a doctor for a medical mistake. Our experienced lawyers have handled a wide range of malpractice cases
FREE LEGAL CONSULTATION: Our skilled attorneys with experience in medical malpractice are here to answer any of your questions. Normandie Law Firm offers free consultation; our skilled Fresno medical malpractice lawyers are ready to talk to you. If you already have an attorney elsewhere, but are having doubts or need extra clarification, come talk to our expert Fresno medical negligence lawyer for a free second opinion. Our lawyers are experienced in medical malpractice and can answer any question you may have.
Come talk to a lawyer experienced in medical malpractice cases at Normandie Law Firm with our Zero Fee Guarantee. You will not pay any upfront fees with Normandie Law Firm. We work exclusively on contingency. This means that you will not pay anything unless we win your case. Our experienced lawyers are here to help you win your medical malpractice case.
List of Major Hospitals Fresno:
Community Regional Medical Center
Fresno Heart and Surgical Hospital
Fresno Surgical Hospital
Kaiser Permanente Fresno Medical Center
St. Agnes Medical Center
Clovis Community Medical Center
Children's Hospital Central California
Adventist Medical Center
Crestwood Psychiatric Health Facility
San Joaquin Valley Rehabilitation Hospital
Kaweah Delta Mental Health Hospital
Tulare Regional Medical Center
FURTHER INFORMATION: