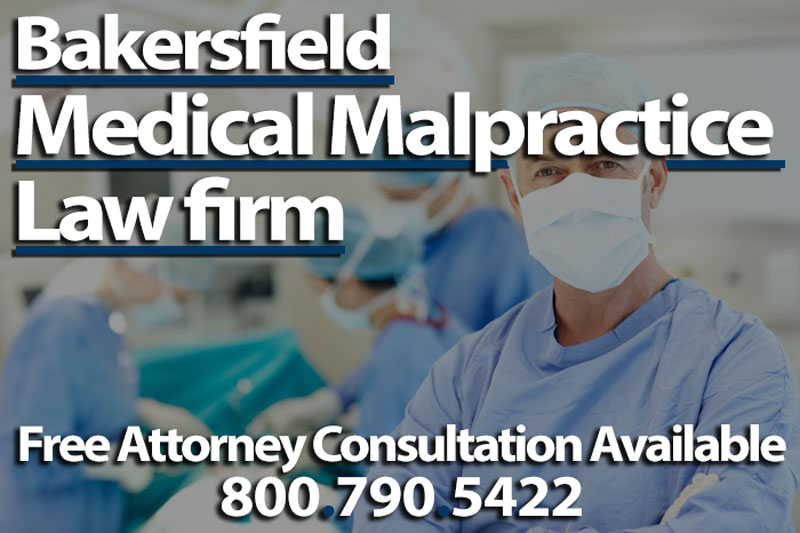 Despite being professionals, doctors and nurses sometimes make errors that can have extremely adverse effects on patients. Accordingly, the mistakes can lead to more debilitating injuries due to the sensitive nature of their jobs. This can be a terrible issue to face; patients place a certain level of trust in doctors, and when some form of medical malpractice occurs, that trust feels violated. It is crucial that doctors and nurses pay careful attention to their actions so as not to cause any damage to their patients. When medical malpractice occurs, it can lead to a long lawsuit filled with both sides arguing over responsibility and liability. Our top team of qualified attorneys at Normandie Law Firm is here to make sure you are not the one wasting all your energy on the negotiation process or spending your valuable time and money to go to trial. We have numerous skilled attorneys who have experience handling medical malpractice claims; you do not have to worry about inexperience here. Our clients will come to our experienced lawyers wondering about the more nuanced points of medical malpractice lawsuits as well as what they may be able to earn from a settlement. Examples of other such questions include:
Where can I find a medical malpractice attorney in Bakersfield?
I need an attorney with expertise in medical malpractice claims. Who can I call?
Can I sue a hospital for medical malpractice?
Medical Malpractice Types
There are many ways a doctor or nurse can be held responsible for your injuries by being medically negligent. Keep in mind that some instances of injuries are not a result of negligence. For example, if a doctor provides you with medical treatment that may not be effective but he followed procedures all the way through and was supported by other doctors who said they would have carried out the same actions, you likely won't be able to file for medical malpractice. If you get surgery that is supposed to fix dislocation problems in your shoulder but leaves you with a decreased range of motion, that is not an example of medical malpractice.
Some examples of medical malpractice include:
Misdiagnosis: A wrong diagnosis can be potentially dangerous if further action is taken. For instance, a doctor may jump the gun and think a patient is sick with the flu and prescribe simple antibiotics, ample fluids, and copious bed rest. However, the patient may actually be suffering from Lyme disease. Both conditions feature similar symptoms, such as intense joint pain, headache, fatigue, and fever, with some doctors even going so far as to say you may have "flu-like" symptoms. The failure to diagnose properly could lead to even more sicknesses and a deteriorating health condition, even culminating in death. A doctor error of this magnitude is enough to warrant a medical malpractice lawsuit.
Foreign Objects in Body: During surgery, doctors use many different instruments to complete the procedure. They use small tools for incisions and tiny objects for proper cleaning and sanitizing. In some cases, a doctor may drop an object inside the body and not know it. He will then stitch you back up and let you leave, never becoming aware that something fell into your body. Depending on the object, it may or may not lead to severe injuries. Some patients have had pieces of sponges, cloths, Q-Tips, and more left behind in their bodies from doctors. A surgery mistake like this can be ample grounds for you to file a lawsuit against the doctor.
Medication Error: There are moments where miscommunication happens in hospitals. Occasionally, a doctor may prescribe medication that is given to the wrong patient, which can have negative effects. He may prescribe a dosage that is too high for a patient to take in, or he may prescribe too little and bring about no effects. A medical error of this nature can be devastating – the wrong medication inserted into an IV drip can cause death, for instance. If a doctor error leads to an injury or wrongful death, you may be able to seek compensation in a medical malpractice lawsuit.
Surgery Error: Some of the largest errors happen in the operating room. Emergency room malpractice can come about when a doctor operates on a person in a negligent manner. There have been times when surgeons have amputated the wrong limb or digit. This may have been due to an error on the medical charts or complete negligence on the doctor's behalf. Additionally, some surgeons have mistakenly damaged other parts of the body when performing surgery. A botched surgery that leads to nerve damage, brain injury, paralysis, or other wounds is grounds enough for a hospital malpractice lawsuit.
Nursing Errors: Some nurses are extremely overworked and act in negligent manners due to stress or exhaustion. There are times when instruments are not properly cleaned or sanitized, improper equipment is used in procedures, you are poorly prepared for a treatment, or you are given the wrong drugs. This hospital error can be attributed to the fault of the nurse. In this case, you may be able to sue the emergency room for damages.
No matter if you are the victim of a surgical error, botched operation, misdiagnosis, or other negligent action, an experienced attorney at our Bakersfield law firm for medical negligence can help you file a medical malpractice claim against the responsible party to collect your damages.
Proving Medical Malpractice
You can sue for medical malpractice if you can prove that your case meets certain criteria. If you are unable to prove these for points, your claim may be outright dismissed by the insurance agency or by the court.
Doctor and Patient Relationship: You must have gone to the doctor with the intent of receiving treatment, and the doctor must have agreed to give you treatment. These relationships can be set up by appointments with hospitals, healthcare offices, and wellness facilities, but the important part is that you were listed as being under the care of the doctor in question. This is also true for emergency procedures and surgeries. If a doctor outside of a hospital had given you some advice about how to cure an illness you had, but it turns out the advice was bad and you became sicker as a result, you would not be able to sue the doctor for medical malpractice – there was no doctor/patient relationship established.
Doctor's Negligence: Any of the above-mentioned cases of malpractice can be viewed as negligence. Negligence is essentially seen as a doctor carrying out actions that other professionals in his or similar positions would not carry out in good faith. As long as numerous doctors agree that they would not behave in that manner or make the same choices, the doctor in question can be said to have acted with negligence.
Negligence Led to Injury: The negligent actions of the doctor must have led to some sort of injury. Even though you are likely already injured when seeing the doctor, there is the chance that his actions can exacerbate the problems you already have or cause a new wound, as in the case of causing nerve damage with a misjudged incision.
Injury Led to Damages: In keeping with the above example, if a severed nerve led to nerve damage that caused paralysis, you would have the ability to file a medical malpractice claim. There must be some sort of damages occurring in the wake of the injury in order for the claim to be filed.
An accomplished attorney with expertise in medical malpractice injury lawsuits can help you start the legal process. You may not have the proper knowledge to know whether or not your injury can be used as grounds for a medical malpractice claim; if this is the case, feel free to call one of our Bakersfield medical malpractice lawyers for more information.
You must also take note that there are certain limitations you have when filing a medical malpractice claim. You may have all the proof you need that a doctor was negligent in his actions, including photo evidence and expert testimony from fellow healthcare professionals, but if you are attempting to file a claim too late, it will all be for naught. The statute of limitations in California dictates that you have up to 1 year from discovering the injury to file a medical malpractice claim, or 3 years from the date of the injury itself. This means that if you found out about the injury but waited 18 months to file a claim, the claim would likely be denied. However, if you did not discover the injury until 18 months afterward, you would still be able to sue the doctor. An experienced attorney will be a valuable asset; you will not have to worry about important dates or holding on to evidence – an expert lawyer experienced in medical malpractice cases in Bakersfield can handle that for you.
Damages You Can Recover
Bakersfield lawyers with experience in medical malpractice claims can help you earn various kinds of compensation, including coverage of medical expenses, lost income, and pain and suffering. However, you should be aware that according to MIRCA, you can only earn up to a maximum of $250,000 for pain and suffering damages under a medical malpractice claim. There is no upper limit on what you can earn for economic damages like medical bills.
Some verdicts, though, have had sizeable settlements, as our clients have chosen to sue numerous entities. Our attorneys with experience in medical malpractice cases have years of knowledge to draw from to make sure you are given the fairest settlement possible.
Normandie Law Firm: Here for You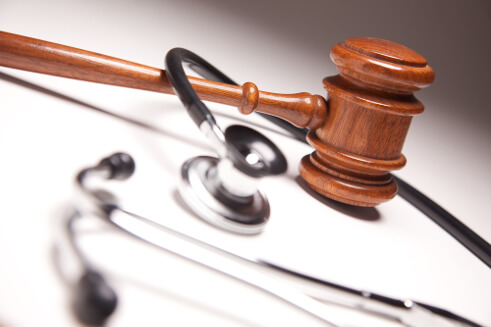 Our team of lawyers at the top-rated Normandie Law Firm has earned millions of dollars for our clients in medical malpractice cases. We are a group of attorneys that strives to bring our clients sizeable settlements that will allow them to not be filled with worry about finances. We want you to recover from your injuries without any stress on your mind, and the best way we can do that is by winning you a fair settlement from the insurance agency, whether through negotiation or in court.
Call us today to receive a free legal consultation with one of our attorneys. You are invited to ask any questions you like, and we will discuss your case, your injury, and what kind of plan we have to win your case. We are an empathetic team and we want you to feel comfortable in taking us on as your law firm of choice.
All of our clients are given a zero fee guarantee – no out of pocket expenses are ever paid to us. Our fees come from the settlement itself, and only if we win. We are not paid if we lose. Your financial security is safe when you hire us for legal representation.
Contact Normandie Law Firm today to speak with an attorney who has experience in medical malpractice cases in Bakersfield to sue a doctor for a medical mistake.
List of Major Hospitals in Bakersfield
Bakersfield Heart Hospital
Bakersfield Memorial Hospital
Good Samaritan Hospital
Kern Medical Center
Mercy Hospitals of Bakersfield
San Joaquin Community Hospital
Mercy Southwest Hospital
Mercy Hospital – Bakersfield
Healthsouth Bakersfield Rehabilitation Hospital
Crestwood Psychiatric Health Facility 2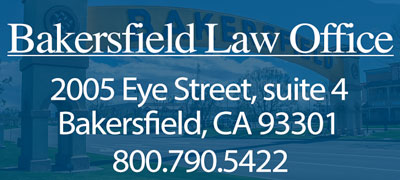 FURTHER INFORMATION: