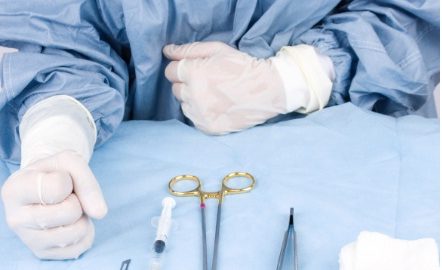 When we go to the doctor, it is because we feel that we need medical help. Doctors and hospital staff have been trusted for many years. As patients, we believe that our doctors and nurses are well-informed and skilled—and we trust them to perform surgical procedures. Surgical procedures are supposed to be corrective—patients do not go into the operating room expecting to be left with severe injuries. Unfortunately, doctors and nurses can make mistakes. Long, stressful hours can negatively affect medical professionals. Fast-paced emergency rooms can be difficult to keep up with. Even something as simple as a swapped medical chart can lead to traumatic injuries. Medical facilities have little to no room for error, as medical errors can be life-threatening to the victims. If you were the victim of medical negligence, you have the right to take legal action against the hospital or doctor that was responsible for caring for you. You must contact Normandie Law Firm—a medical malpractice law firm—as soon as possible to begin the legal process against those who harmed you.
The following sections contain general information about medical malpractice. The information below should not be used in the place of the information that a skilled medical malpractice attorney can provide. For details specific to your case, you must meet with an experienced medical malpractice lawyer as soon as possible.
Type of Medical Malpractice
Medical malpractice is a broad term that blankets many different forms of medical errors. Some of the types of medical malpractice include surgical error, botched operation, emergency room malpractice, and wrongful death. Below, you will find a description of each type of medical malpractice:
Surgical error—a surgery mistake can cause temporary and permanent injuries. In severe cases, a surgery error can result in the death of the victim. Some common medical errors during surgery include operating on the wrong body part, leaving foreign objects in the patient, and performing the wrong procedure. These errors might not be visible.
Botched operation—a botched surgery is surgical mistakes that are visible. Botched operations are common in cosmetic surgeries when nerves are affected, or the surgery is performed incorrectly leaving the victim with disastrous results.
Emergency room malpractice—since emergency rooms are normally fast-paced with a constant influx of patients and doctors, it is easy for hospital staff to miss or confuse something and cause a hospital malpractice.
Wrongful death—any of the items listed above can cause a victim's death if not quickly addressed and corrected.
Establishing Medical Negligence
In order to have a case against a doctor or hospital, the victim must be able to establish that his or her injury was caused by medical negligence. Negligence consists of four aspects: duty, breach, cause, and harm. For the accused party to be found liable for the victim's injuries, he or she must have had a duty to the victim. In addition, the party accused must have breached their duty to the victim. Further, this breach of duty must have caused harm to the victim. Finally, the harm must have resulted in injuries. How does this apply to doctors, patients, and medical malpractice? Below, you will find a breakdown of medical negligence:
Duty—in doctor-patient relationships or patient-practitioner relationships, the patient is owed a duty of care. Doctors and nurses owe patients a duty of care that ensures that the patient will be treated with skill, care, and diligence.
Breach—a doctor or nurse breaches their duty of care and does not treat the patient with skill, care, and diligence. Breaches of duty include any doctor error like leaving a foreign object in the victim or any hospital error like giving a patient the wrong medication.
Caused—the breach of duty must have caused the patient to experience harm, for example, elevated heartbeat, lack of oxygen, infection, etc.
Harm—doctor or nurse's breach of duty must have resulted in injury to the patient, for example, brain damage, nerve damage, etc.
If the injuries you suffered can be traced to a doctor or nurse's breach of duty, you can sue the hospital, sue the doctor, or sue the clinic where you suffered medical negligence. Contact Normandie Law Firm as soon as possible to speak to an attorney experienced in medical negligence cases. You must file a lawsuit as soon as possible, before the statute of limitations runs out. Medical malpractice claims must be filed within one year that the patient discovers the injury or within three years of the date of the injury. Contact our attorneys as soon as possible for more information on negligence and on the statute of limitation that applies to your case.
What Compensation Are You Eligible to Receive?
If you were the victim of medical malpractice, you are likely eligible to receive compensation for your injuries. The type and amount of compensation received vary from case to case. A few factors that affect the amount of compensation a victim receives include the severity and permanence of the injuries, how the injuries affect the victim's ability to work and earn money, and how the injuries mentally and emotionally affected the victim. You might be eligible to receive compensation for the following:
Medical expenses—compensation for medical expenses covers any cost of any treatment you might have been subjected to as a corrective measure. If you had to have another surgery to remove a foreign object that was left in your body, you could be compensated for those costs. You will also be compensated for the costs of any medications or therapy you needed to attend if you were mentally or emotionally affected by your injuries.
Lost wages—often, injuries left by medical malpractice can leave a victim unable to work temporarily. If you were not able to work because of your injuries, you might be eligible to receive compensation for the time you were out of work and the time you will be expected to be out of work. If you are left permanently unable to work, you might be compensated for the total income you will lose. This compensation will be calculated based on your age and wage history.
Pain and suffering—this compensation addresses the physical, mental, and emotional distress that comes with suffering an injury because of medical malpractice.
For more information on the types of compensation available, contact a lawyer at Normandie Law Firm. Our skilled attorneys will be able to evaluate your case and give you an estimated case value.
Normandie Law Firm
Normandie Law Firm is a personal injury law firm dedicated to helping victims receive the compensation they deserve. When someone seeks medical attention, they expect to be helped. Most people go into surgical procedures expecting to come out of surgery better than before. However, hospital staff can make mistakes—mistakes that affect the lives of patients forever. If you were the victim of medical malpractice in Modesto or Fresno, you must contact Normandie Law Firm immediately to take legal action against the parties responsible for your injuries. The legal staff at Normandie Law Firm will fight for you until you receive the compensation that is rightfully yours. Our surgical error malpractice lawyers in Fresno and Modesto have the experience necessary to handle your case.
Normandie Law Firm understands the mental and emotional difficulties associated with suffering medical malpractice. Surgical errors can alter your lifestyle and causes severe physical, mental, and emotional damage. We acknowledge your situation; that is why we aim to make the legal process as easy and as accessible as possible. How does Normandie Law Firm make legal assistance accessible? Our Modesto medical malpractice law firm and our experienced law firm in Fresno offer clients free consultations and free second opinions. What does this mean for you? You will be able to speak with a medical malpractice lawyer in Modesto or Fresno without having to worry about paying any upfront fees. During your free consultation, our medical malpractice lawyers will answer all of your questions and address all of your concerns. If you had doubts before your consultations, we guarantee that your free consultation will leave you feeling confident in beginning a legal process against the doctor or hospital responsible for your injuries. If you already have an attorney with another law firm, you might still be interested in receiving a free second opinion from an attorney in Modesto with experience in medical malpractice cases. Consider your experience with your current attorney. Did you feel rushed at any point? Did your attorney leave any unanswered questions? Unfortunately, many attorneys rush through consultations and entire cases because they are only interested in increasing their numbers. However, as they increase their alleged productivity, they can overlook and neglect key details that can affect the outcome of a lawsuit. Do not risk the result of your case because of the incompetence of your current attorney. Contact Normandie Law Firm as soon as possible and schedule a free consultation or free second opinion at your earliest convenience. Our medical malpractice lawyers are waiting to help you file a lawsuit against the doctor or hospital responsible for your injuries.
Normandie Law Firm offers clients a Zero-Fee guarantee that ensures that you will never have to worry about paying any upfront fees. Additionally, since our law firm is strictly based on contingency, you will not have to pay anything for our legal services until our medical malpractice attorneys win your case and you receive the compensation you deserve. Contact Normandie Law Firm as soon as possible to start the legal process against the party or parties responsible for your injuries.