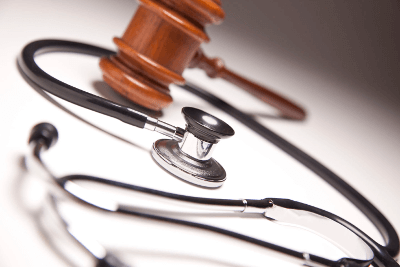 Rectal cancer is one of the leading causes of cancer deaths. Like all other cancers, diagnosing rectal cancer in its early stages is essential. When rectal cancer is diagnosed in early stages, the patient can promptly begin receiving the treatment necessary to address cancer. In many instances, patients experience symptoms and seek medical attention for answers. However, their questions and concerns are disregarded. In many of these instances, people continue to experience severe symptoms; they are eventually diagnosed with rectal cancer. At this point, their diagnosis is severe, and their cancer is in an advanced stage—in which treatment is not as efficient. If you visited your doctor for concerning symptoms and you were undiagnosed or misdiagnosed, you should immediately contact our law firm.
Normandie Law Firm is a law firm experienced in rectal cancer misdiagnosis lawsuits. Our attorneys have handled many cancer misdiagnosis claims over the years. Our attorneys continue to help those with rectal cancer misdiagnosis claims fight for their rights and the rights of their loved ones. No matter where you live or where you were affected, our law firm can help you. Our law firm practices in the following areas: Orange County, Kern County, Fontana, San Bernardino, Corona, Riverside, Victorville, Palmdale, Lancaster, Modesto, and Bakersfield. If your rectum cancer was misdiagnosed or undiagnosed, you could sue the doctor or hospital for medical negligence.
Many people believe that they cannot take action after being victims of medical negligence; they believe that doctors and hospitals are not subject to the law. However, an experienced rectal cancer misdiagnosis lawyer can help you file a claim for the failure to detect rectal cancer against an oncologist. You have the right to file a claim against a doctor or sue the hospital liable for your misdiagnosis. Our law firm can help you file a claim against Kaiser Permanente or any other hospital in the area.
If you were misdiagnosed in any of the following hospitals, you can be certain that our colorectal cancer misdiagnosis attorneys can help you: Sonoma developmental Center, Porterville Developmental Center, Fairview Developmental Center, Cedars Sinai Medical Center, Laguna Honda Hospital and Rehabilitation Center, Loma Linda University Medical Center, University of California Davis Medical Center, Community Regional Medical Center-Fresno, Huntington Memorial Hospital, John Muir Medical Center, Children Hospital of Los Angeles, Lanterman Developmental Center,  Stanford Hospital, San Francisco General Hospital, Methodist Hospital of Southern California, UCSF Medical Center, Santa Clara Valley Medical Center, LAC/USC Medical Center, Sharp Memorial Hospital, and Kaiser Foundation Hospital-Fontana. If you do not see the California hospital in which you were affected listed above, you should immediately contact our law firm to verify whether we can represent you.
Do not hesitate to contact Normandie Law Firm.  Our attorneys consist of some of the most experienced and prepared attorneys in California. You must immediately contact our attorneys to speak with a rectal cancer misdiagnosis lawyer who can help you sue the doctor and recover the compensation you deserve.
Symptoms of Rectal Cancer
The symptoms of rectal cancer include weakness, fatigue, weight loss, anemia, painful bowel movements, changes in bowel habits, and the sensation that the bowel cannot empty. Other symptoms include blood in stool, mucus in stool, narrow stool, and abdominal pain. The majority of the symptoms, with a few exceptions, can be confused with symptoms of less serious conditions. How might a doctor react to these symptoms in a patient? A doctor might blame the symptoms on the patient's diet, for example. A doctor might advise the patient to make specific changes to his or her diet, as well as drink more liquids. The doctor might also prescribe a medication to relieve the symptoms. However, the patient is sent home without having been tested for serious conditions.
Medical Negligence
Is it negligent to send a patient home without ordering tests to rule out a serious condition? The short answer is yes; it is negligent. Medical professionals have the duty to do everything in their hands to care for their patients. They must exercise high levels of skill and diligence when treating their patients. When it comes to screening and testing for a serious condition, doctors must offer these tests. The most common test ordered for the symptoms described above is a colonoscopy. During the colonoscopy, the doctor can identify abnormal areas in the rectum. A biopsy of any abnormal areas can diagnose cancer of the rectum. After the diagnosis, further tests and analysis might be required to identify the stage of cancer and the extent of cancer's reach. If your doctor does not conduct the appropriate tests, your rectal cancer might go untreated and continue to grow and spread. If you begin experiencing severe symptoms going back for medical attention might reveal rectal cancer. If you were the victim of a delay in diagnosing rectal cancer, you might have grounds to file a medical malpractice lawsuit for not detecting rectal cancer. If the misdiagnosis of rectal cancer resulted in the death of your loved one, you could sue the doctor for wrongful death—our cancer wrongful death lawyers can help you take legal action.
Compensation for Your Claim
If you were affected by medical malpractice, you need to speak to a lawyer with experience in wrongful rectal cancer diagnosis to file a claim and recover the compensation you deserve. What type of compensation might you be eligible to receive? There are many types of compensation that might apply to your claim. The different types of compensation are listed below:
Medical expenses
Lost wages
Funeral and burial costs
Pain and suffering
Loss of consortium
Punitive damages
As you can see, there are many forms of compensation that you might be eligible to receive. However, you should not assume that you will be eligible to recover ever form of compensation listed above. The type and amount of compensation you are eligible to receive depends on the specific details of your claim. Because of that, you must immediately contact our firm and speak with an experienced rectal cancer attorney. Our skilled attorneys will evaluate your claim and give you the information you need to understand the type of compensation that you might receive.
Normandie Law Firm
Many people's lives are severely affected when doctors fail to diagnose life-threatening conditions. Rectal cancer, if left undiagnosed and untreated, can quickly lead to death. When people experience symptoms, their concerns are often disregarded by medical professionals. It is not until after patients begin experiencing severe symptoms that they are diagnosed with rectal cancer. At this point, cancer is often at an advanced stage and unlikely to respond well to treatment. If the negligence of your doctor resulted in a misdiagnosis of rectal cancer, you must immediately contact a lawyer to sue a doctor for failure to diagnose rectal cancer.
Our law firm offers free consultations and free second opinions to everyone affected by a rectal cancer misdiagnosis. Many people who have been neglectfully misdiagnosed or who have been affected by a misdiagnosis believe that they cannot take action against the doctor or hospital responsible. Many victims of misdiagnosis fear the legal expenses associated with taking legal action. Our free consultations and free second opinions ensure that every victim of misdiagnoses can contact our law firm with the peace of mind of not having to worry about paying any legal fees. Visiting a law firm for our free legal services is simple—you simply have to contact our law firm, and a member of our legal team will help you schedule an appointment to speak to our attorneys. During our free consultations, our attorneys will be available to answer all your questions and concerns. Our attorneys will also give you all the information you need to understand your legal situation. We guarantee that our attorneys will support you and guide you through the process. If you already have an attorney with another law firm, you might benefit from our free second opinions. During our free second opinions, our attorneys focus on giving you all the information that was neglected by the previous incompetent attorney who was handling your claim. Our attorneys will evaluate your claim and go over every detail of your case; we will ensure that you have a thorough understanding of your claim. If your rectal cancer was misdiagnosed, you must immediately contact our law firm.
Our free consultations and free second opinions are available through our firm's Zero-Fee guarantee. Our guarantee ensures that our clients never have to worry about paying any upfront fees for any of our legal services. Our guarantee also establishes Normandie Law Firm's contingency basis. We are strictly based on contingency; therefore, our clients will not be required to pay anything until our attorneys win their rectal cancer misdiagnosis lawsuit. Do not hesitate to contact us as soon as possible; we guarantee that you will never have to worry about paying any legal fees. Our attorneys are ready to fight for your rights and help you recover the compensation to which you are entitled.