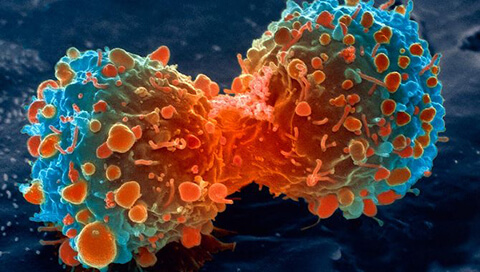 What is prostate cancer? Who does it affect? Prostate cancer affects men, and it occurs when cells in the prostate begin to grow uncontrollably. Prostate cancer is the most common type of cancer in American men, causing approximately 30,000 deaths and more than 160,000 new diagnoses yearly. Although the statistics for prostate cancer are alarming, men with a diagnosis are unlikely to die from prostate cancer because they receive the treatment necessary to control cancer. If it is unlikely from diagnosed men to die from prostate cancer, why are there nearly 30,000 deaths per year? Unfortunately, many men are not diagnosed with prostate cancer. Symptoms are minimal, and they can be confused with symptoms of other conditions; therefore, medical professionals are likely to disregard patients' concerns. When symptoms become severe, patients are often diagnosed with advanced stages of prostate cancer, and their quality of life is affected.
No matter where you live or where you were affected by a misdiagnosis, our experienced prostate cancer misdiagnosis attorneys can represent you. Our law firm practices in Fresno, Bakersfield, Modesto, Lancaster, Palmdale, Victorville, Riverside, Corona, San Bernardino, Fontana, Orange County, and Kern County. Our attorneys have handled prostate cancer misdiagnosis claims all over California—and can help you recover the compensation you deserve.
Many people mistakenly believe that they cannot take legal action against medical professionals or medical institutions. However, doctors and hospitals are subject to the law, and they should be held accountable for medical negligence. Our law firm will not hesitate to file a claim for medical malpractice against a doctor or a hospital. There is an abundance of hospitals all over California; if you were misdiagnosed in any of the following hospitals, our law firm could represent you:
University of California Davis Medical Center
UCSF Medical Center
Stanford Hospital
Sonoma Developmental Center
Sharp Memorial Hospital
Santa Clara Valley Medical Center
San Francisco General Hospital
Porterville Developmental Center
Methodist Hospital of Southern California
Loma Linda University Medical Center
Lanterman Developmental Center
Laguna Honda Hospital and Rehabilitation Center
LAC/USC Medical Center
Kaiser Foundation Hospital-Fontana
John Muir Medical Center
Huntington Memorial Hospital
Fairview Developmental Center
Community Regional Medical Center-Fresno
Children Hospital of Los Angeles
Cedars Sinai Medical Center
If you were misdiagnosed at a hospital that is not mentioned above, we urge you to contact our law firm with your inquiries. Our law firm can file claims against Kaiser Permanente or any other hospital in which your prostate cancer was misdiagnosed.
The missed diagnosis of prostate cancer can affect a patient's quality of life and can cause death. If there was a delay in diagnosing prostate cancer, you or your loved one likely did not receive essential treatment. You need to immediately contact a prostate cancer misdiagnosis lawyer to file a medical malpractice lawsuit for not detecting prostate cancer. Our attorneys can help you understand your rights and your legal situation—do not hesitate to contact our law firm.
Symptoms of Prostate Cancer
The symptoms of prostate cancer include trouble urinating, weak urine stream, blood in semen, erectile dysfunction, bone pain, and discomfort near the pelvic area. Although early stages of prostate cancer do not show many symptoms, routine screenings can identify cancer. As prostate cancer advances, the symptoms become more apparent and more severe. Diagnosing prostate cancer as soon as possible ensures that patients receive the treatment they need as soon as possible, decreasing the risk of death. If your loved one's symptoms were ignored and he was diagnosed with prostate cancer near the end of his life, you can sue the doctor for wrongful death.
Medical Negligence
Were you a victim of medical negligence? Negligence consists of four elements: duty, breach, cause, and harm. To establish negligence, there must be a duty and a breach of duty that leads to harm. Doctors and all medical professionals owe a duty of care to their patients. They must exercise care, skill, and diligence to ensure that their patients receive the medical attention necessary to remain healthy. When patients seek medical attention with concerns about their health, medical professionals must perform the proper exams and run the necessary tests to reach the root of the symptoms. When medical professionals disregard their patients' symptoms and fail to perform exams and run tests, they are breaching their duty of care. Subsequently, their breach of duty allows their condition to keep advancing without treatment—affecting patients' quality of life and even causing death.
If a patient shows symptoms of prostate cancer, a doctor practicing his or her duty of care should perform exams and tests to rule out any dangerous conditions. A doctor should perform a digital rectal exam, a blood test, or a biopsy to check for prostate cancer. If you experienced symptoms but there was a delay in your diagnosis, you must immediately contact our law firm.
Compensation
What forms of compensation might you be eligible to receive if you file a claim for the failure to detect prostate cancer? If you were affected by a misdiagnosis, you might have grounds to sue the doctor or hospital for medical negligence, and you might be eligible to receive various forms of compensation. The types of compensation that you might recover are listed below:
Medical compensation
Lost income
Burial and funeral costs
Pain and suffering
Loss of consortium
Punitive damages
Although these forms of compensation might apply to your claim, you should not expect to recover compensation from every category mentioned above. Rather, the type of compensation you receive will be dependent on the specific details of your claim. If you or your loved one were affected by prostate cancer misdiagnosis, you must immediately contact an experienced prostate cancer attorney to discuss the type and amount of compensation you might receive.
Our Law Firm
Normandie Law Firm is a law firm experienced in prostate cancer misdiagnosis lawsuits. Our attorneys have helped hundreds of victims of cancer misdiagnosis file claims against an oncologist or hospital liable for the misdiagnosis. If you need a lawyer to sue a doctor for failure to diagnose prostate cancer, our firm can help you sue the doctor and even sue the hospital. Our attorneys have handled many prostate cancer misdiagnosis claims and have the experience necessary to help you recover the compensation to which you are entitled.
Our law firm is based on the idea that every victim of prostate cancer misdiagnosis should have access to legal assistance. After many years of handling prostate cancer misdiagnosis claims, we have realized that many of the victims of misdiagnoses hesitate to seek legal assistance because of the belief that legal services are expensive and inaccessible. The people that contact our law firm have recently been diagnosed with prostate cancer and have suddenly had their world turned upside down. They are desperate and devastated by their sudden diagnosis. Our law firm welcomes ever victim that has been affected by misdiagnosis. We offer free consultations and free second opinions to ensure that everyone with a prostate cancer misdiagnosis can speak to a lawyer with experience in wrongful prostate cancer diagnosis. During our free consultations, our experienced attorneys are available to answer all questions and all concerns. Our attorneys will give you all the information you need to understand your legal situation and your rights. We guarantee that you will have all the details necessary to start your legal process after speaking to our attorneys. During our free second opinions, our attorneys focus on ensuring that you receive all the information that your previous attorney negligently omitted. Many attorneys rush through cases and consultations; they speed through cases to move on to the next case as soon as possible. Because of this, they often neglect and overlook key details that can affect the outcome of a lawsuit. If you are tired of being left with more questions than answer and are not willing to allow the incompetence of an attorney dictate the outcome of your case, you must immediately contact our law firm. After you contact our law firm, a helpful member of our legal staff will guide you through scheduling a free consultation or free second opinion at your earliest convenience.
The free legal services discussed above are possible through Normandie Law Firm's Zero-fee guarantee. Our Zero-Fee guarantee ensures that our clients never have to worry about paying any upfront fees for our legal services. Our guarantee allows all those suffering from prostate cancer misdiagnosis to contact our firm with peace of mind. Our firm is also strictly based on contingency; therefore, our clients will not have to pay any legal fees until our attorneys win their claims. If you do not recover the compensation you deserve, you will not have to pay anything for our legal services. Do not hesitate to contact our law firm; our attorneys are ready to represent you and fight for your prostate cancer misdiagnosis claim.