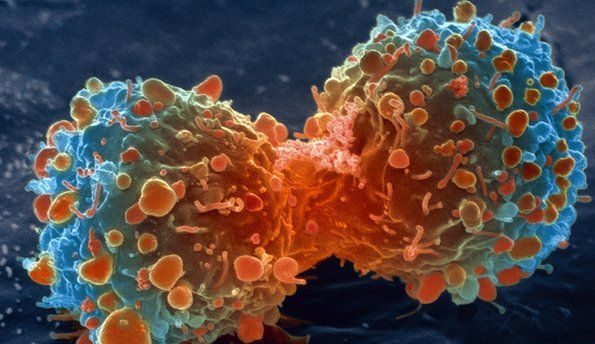 Lung cancer is one of the most common and deadliest forms of cancer. Lung cancer is projected to cause more than 154,000 deaths this year, with approximately 234,000 new diagnoses. Like other forms of cancer, early diagnosis increases the likelihood of survival. Because of that, it is essential that those who have lung cancer receive treatment as soon as possible. However, many people seek medical assistance for symptoms related to lung cancer, and they are sent home without answers. Failure to detect lung cancer in its early stages can allow cancer to aggressively develop and even spread to other parts of the body—making successful treatment unlikely. If you or a loved one was misdiagnosed or undiagnosed with lung cancer, you must immediately speak to a lawyer with experience in wrongful lung cancer diagnosis.
Normandie Law Firm is a law firm experienced in lung cancer misdiagnosis lawsuits. Our attorneys have spent many years handling medical malpractice lawsuits for not detecting lung cancer. Many people's lives are cut short because they could not be treated without a diagnosis. If a doctor negligently missed your cancer or missed your loved one's cancer, you might have grounds to file a lawsuit and recover various forms of compensation.
Our law firm practices in all of the following cities and counties: Orange County, Kern County, Fontana, San Bernardino, Corona, Riverside, Victorville, Palmdale, Lancaster, Modesto, Bakersfield, and Fresno. Our law firm has handled lung cancer misdiagnosis claims all over California. We have filed claims for lung cancer misdiagnosis against all the following hospitals: Kaiser Permanente hospitals, Stanford Hospital, San Francisco General Hospital, Methodist Hospital of Southern California, UCSF Medical Center, Santa Clara Valley Medical Center, John Muir Medical Center, Children Hospital of Los Angeles, LAC/USC Medical Center, Sharp Memorial Hospital, Kaiser Foundation Hospital-Fontana, Community Regional Medical Center-Fresno, Huntington Memorial Hospital, University of California Davis Medical Center, Sonoma developmental Center, Porterville Developmental Center, Lanterman Developmental Center, Fairview Developmental Center, Cedars Sinai Medical Center, Laguna Honda Hospital and Rehabilitation Center, and Loma Linda University Medical Center. Many people believe that medical professionals and medical institutions cannot be sued. Our attorneys will not hesitate to take legal action and sue the hospital that negligently affected you or your loved one.
If a delay in diagnosing lung cancer resulted in the death of your loved one or the worsening of your condition, you could sue the doctor or hospital for medical negligence. Lung cancer, like all other types of cancers, grows and spreads at a fast rate. Therefore, treatment in early stages is essential for survival. If you want to file a claim for medical negligence, you must immediately contact a lawyer to sue a doctor for failure to diagnose lung cancer. Our attorneys can help you; do not hesitate to contact us to start your legal process.
Symptoms of Lung Cancer
Lung cancer consists of many symptoms that might overlap with other conditions. Besides symptoms directly associated with the lungs, other symptoms might arise after cancer has spread to other areas of the body. The symptoms of lung cancer include the following:
Bleeding and blood clots
Bone fractures and bone/joint pain
Incidents of bronchitis and pneumonia
Changes in voice
Color or volume changes of sputum
Coughing up blood
Coughing up phlegm or mucus
Fatigue and general weakness
Headaches and memory loss
Loss of muscle
Loss of appetite and weight loss
Neck and facial swelling
Noises with breathing
Pain in back, shoulder, or chest
Persistent and intense coughing
Shortness of breath
Some of the symptoms that involve coughing or chest pain might be confused with asthma, bronchitis, pneumonia, or even cold and flu. Some of the other symptoms like loss of appetite, headache, and fatigue can also be confused with less serious conditions. Medical professionals should run the proper tests to find the root cause of the symptoms.
Medical Negligence
Were you a victim of medical malpractice? Did your condition worsen because your doctor negligently misdiagnosed your condition? Doctors have a duty to maintain their patient's health. Therefore, they must listen to their patient's health concerns and perform tests to rule out serious conditions. Even if their patients do not have concerns, medical professionals have the duty to thoroughly examine patients and conduct further testing in the presence of abnormal symptoms. After identifying a series of alarming symptoms, medical professionals should send for screening. Screening options include imaging tests, chest x-rays, computed tomography scans, magnetic resonance imaging scans, positron emission tomography scans, and bone scans. If there are irregularities in screenings, medical professionals should perform additional tests to diagnose the lung cancer. Doctors should order biopsies—either bronchoscopy or liquid biopsy. If biopsies are positive for cancerous cells, genetic testing and reflux testing might follow.
In a lung cancer misdiagnosis, the screening and testing mentioned above are not conducted. Rather, the doctor likely assumed that the symptoms were associated with a minor condition and sent the patient to rest for a few days. If you or your loved one developed more serious symptoms and were later diagnosed with lung cancer, you need to contact a lung cancer misdiagnosis lawyer immediately. If the misdiagnosis or undiagnosed cancer resulted in your loved one's death, you could sue the doctor for wrongful death. A missed diagnosis of lung cancer can cost a life; you must immediately speak to an experienced lung cancer attorney to file a lawsuit against a doctor or against an oncologist who missed your diagnosis.
Compensation Available for Your Claim
If you sue the doctor who negligently missed your diagnosis, you might be eligible to receive compensation. The type of compensation you might be eligible to receive will vary based on the details of your claim. You might be eligible to receive the following compensation for your lung cancer misdiagnosis claim:
Medical expenses
Funeral and burial costs
Lost income
Pain and suffering
Loss of consortium
Punitive damages
For more information on the type of compensation that you might be eligible to receive, you must immediately speak to lung cancer misdiagnosis attorneys. Our attorneys will evaluate your claim and identify which forms of compensation you might be eligible to receive. When you choose our firm to handle your lung cancer misdiagnosis claim, you can be certain that our attorneys will fight until you recover the maximum amount of compensation available.
Normandie Law Firm
Were you robbed of the possibility of receiving treatment in early stages of lung cancer because you were misdiagnosed? Did you seek medical assistance for your symptoms only to be disregarded by doctors? Did doctors claim you were suffering from something harmless and send you home to rest? If you were experiencing symptoms did not receive a diagnosis, your cancer might have been growing and spreading. If your symptoms worsened and you were diagnosed with lung cancer at an advanced stage, you might have grounds to file a medical negligence lawsuit for delayed diagnosis. When you first presented symptoms, your doctor should have run the appropriate tests to rule out any serious conditions like lung cancer. Medical professionals have a duty to care for their patients and maintain their health; when doctors fail to run screenings and tests, they can negligently cause their patients' health to detriment. If your doctor failed to diagnose your lung cancer in time, you could file a lawsuit. It does not matter where you were affected; our attorneys will file claims against Kaiser Permanente or any other hospital.
Our law firm offers free consultations and free second opinions. Our firm is based on the belief that everyone should have access to legal assistance. Unfortunately, many victims of cancer misdiagnosis never speak to attorneys because they fear the legal fees associated with filing a claim. At our law firm, we encourage the victims of lung cancer misdiagnosis to come forth and speak to our attorneys. Our free consultations and free second opinions are available to clients as valuable resources. During our free consultations, our attorneys will answer all questions and all concerns. We guarantee that you will receive all the information you need to start your legal process against the doctor or hospital liable for your misdiagnosis. During our free second opinions, our attorneys will review your claim and provide you with all the information ignored by your incompetent attorney. Our attorneys will never rush through your case or make you feel like anything other than our priority—we guarantee that our attorneys will get your claim back on the right track. Speaking to our attorneys for free consultations or free second opinions is simple. You simply have to contact our law firm, and a member of our staff will help you schedule an appointment to speak to our attorneys at your earliest convenience.
Our free consultations and free second opinions are available through our Zero-Fee guarantee. Our Zero-Fee guarantee ensures that our clients never have to worry about paying any legal fees for any of our legal services. Our law firm is also strictly based on contingency. Our contingency status ensures that our clients will not pay any legal fees until our attorneys win their lawsuits. Do not hesitate to contact Normandie Law Firm—our attorneys are ready to handle your lung cancer misdiagnosis claim.