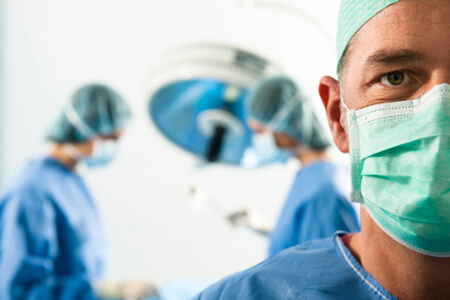 Colorectal cancer is the third most common type of cancer diagnosed among men and women. Colorectal cancer is a category of cancer that consists of both colon cancer and rectal cancer. The total estimate for new cases of colorectal cancer in a year is of approximately 140,000. Approximately 50,000 people are expected to lose their life to colorectal cancer yearly. Over the years, medical records show a decrease in deaths due to colorectal cancer; this decrease is due to the increase of early detection during routine screenings. Unfortunately, not everyone with colorectal cancer is diagnosed in its early stages. Because of this, their symptoms worsen, and the cancerous cells grow and spread throughout the body. In later and more advanced stages, they are diagnosed with colorectal cancer; however, the delay in treatment decreases their chances of survival. If you were affected by misdiagnosis or delay in diagnosis, you must speak to an attorney for information about taking legal action.
Normandie Law Firm is a law firm dedicated to helping those who have been misdiagnosed or who have been affected by a delayed diagnosis. Our attorneys have the experience necessary to handle your colorectal cancer misdiagnosis claim and help you file against an oncologist or hospital. After you contact our law firm, you can speak to an experienced colorectal cancer attorney and start your legal process to sue the doctor liable for misdiagnosing you.
Many people believe that hospitals cannot be held liable for their actions. However, hospitals can be held accountable for medical negligence. Our law firm is ready to represent you and sue the hospital for medical malpractice. Our attorneys have handled claims against Kaiser Permanente and many other well-known California hospitals. If you were misdiagnosed in any of the following hospitals, our attorneys can help you: John Muir Medical Center, Children Hospital of Los Angeles, Sharp Memorial Hospital, Kaiser Foundation Hospital-Fontana, Community Regional Medical Center-Fresno, Huntington Memorial Hospital, University of California Davis Medical Center, Methodist Hospital of Southern California, LAC/USC Medical Center, Stanford Hospital, San Francisco General Hospital, Santa Clara Valley Medical Center, UCSF Medical Center, Fairview Developmental Center, Cedars Sinai Medical Center, Laguna Honda Hospital and Rehabilitation Center, Sonoma developmental Center, Porterville Developmental Center, Lanterman Developmental Center, and Loma Linda University Medical Center.
Symptoms of Colorectal Cancer
The symptoms of colorectal cancer include weakness and fatigue, jaundice, anemia, nausea, vomiting, loss of appetite, and weight loss. Other symptoms include changes in bowel habits, changes in stools, bloating and cramps, diarrhea, and constipation. In many instances, doctors immediately connect these symptoms to a change in diet or a diet deficiency. Doctors might send their patients home to rest or order them to make changes in their diet, along with a prescription. When doctors send patients home without identifying the root of the symptoms, the patient's symptoms can worsen and become severe. If your symptoms became severe and you were later diagnosed with colorectal cancer, you were negligently deprived of essential treatment. You must immediately contact our law firm.
Was my Doctor or Hospital Negligent?
Were you a victim of medical negligence? If so, you might have grounds to file a lawsuit and recover compensation. Negligence consists of four elements: duty, breach, cause, and harm. Medical professionals have the duty to care for their patients with skill and diligence. They must listen to their patients' concerns and examine their health. When symptoms appear, they must run tests to establish the cause. Many doctors, however, breach their duty of care by failing to perform routine screenings and tests when patients exhibit symptoms. If your doctor did not offer screening or tests for colorectal cancer, he or she was negligent. Your doctor's negligence prevented you from starting the treatment necessary to address colorectal cancer. You can file a lawsuit and receive compensation; you must immediately contact our law firm for more information.
Compensation for My Claim
What types of compensation might you be eligible to receive if you file a claim for colorectal cancer misdiagnosis? When you contact our law firm, you can be certain that our colorectal cancer misdiagnosis attorneys will fight to recover the maximum amount of compensation available for your claim. Below, you will find a list and description of the different categories of compensation that you might be eligible to receive:
Medical expenses—the compensation you might receive for medical expenses includes all past and future medical bills. You will likely be compensated for costs associated with surgery, medication, therapies, and all treatments. You might also be compensated for in-home medical care or home modifications required for medical reasons. You might even receive compensation for transportation expenses to and from hospitals for treatment.
Pain and suffering—treatment for colorectal cancer can include surgery that leaves patients with scarring and disfigurement. This can lead to the patients suffering mental and emotional distress, including depression, anxiety, fear, and post-traumatic stress, for example. If you suffered mental and emotional distress as a result of your misdiagnosis, you might be compensated for pain and suffering.
Loss of income—if your misdiagnosis resulted in an inability to work temporarily or permanently, you might be compensated for the income you lost. The amount of compensation you receive will depend on your wage history and the total time you were out of work.
Loss of consortium—if your loved one loses his or her life or quality of life, family members might be unable to have a normal loving relationship with them. In the case that family members can no longer have a normal relationship with the victim, family members would be eligible to receive compensation for loss of consortium.
Funeral and burial expenses—if your loved one loses his or her life, you might be eligible to recover funeral and burial costs.
Punitive damages—if the medical negligence was intentional, punitive damages might be awarded to deter medical professionals to repeat the offense.
You might be eligible to receive some of the types of compensation listed above. Why might you only receive a few of the forms of compensation? The type and amount of compensation you receive depends on the specific details of your claim. For example, if your ability to earn wages was not affected, you will likely not receive compensation for loss of income. Likewise, if the colorectal cancer misdiagnosis did not lead to the death of a loved one, you will likely not receive compensation for funeral and burial expenses. For more information about the type and amount of compensation that you might receive if you file a claim for colorectal cancer misdiagnosis, you must immediately speak to a lawyer with experience in wrongful colorectal cancer diagnosis.
Normandie Law Firm Can Help
Were you the victim of a misdiagnosis? Did the delay in diagnosing colorectal cancer cause your condition to worsen? Did the missed diagnosis of colorectal cancer lead to the death of your loved one? If your loved one lost his or her life because of a missed diagnosis, you have the right to sue the doctor for wrongful death. If the delayed diagnoses prevented you from receiving early treatment to increase your likelihood of survival, you might have grounds to file a medical malpractice lawsuit for not detecting colorectal cancer. If you or your loved one were victims of misdiagnosis, you must immediately contact a law firm experienced in colorectal cancer misdiagnosis lawsuits. Normandie Law Firm has handled colorectal cancer misdiagnosis claims for many years, and our attorneys can help you no matter where you live or where you were affected. Our firm practices and is available to you in the following areas: Fresno, Bakersfield, Kern County, Modesto, Lancaster, Palmdale, Victorville, Riverside, Corona, San Bernardino, Fontana, and Orange County. You must immediately contact our law firm to speak to our attorneys.
Our law firm is based on the idea that every victim of misdiagnosis or delayed diagnosis has the right to take legal action against a doctor or a hospital. If you were affected by misdiagnosis or the failure to detect colorectal cancer, you have to speak to a colorectal cancer misdiagnosis lawyer immediately. Our law firm makes it simple for you to speak to a lawyer to sue a doctor for failure to diagnose colorectal cancer. You simply have to contact our firm and request an appointment to speak to our attorneys. We offer free consultations and free second opinions to allow all victims of missed or delayed diagnoses to get the legal assistance they need to file a claim. During our free consultations, our attorneys will be available to answer all questions and address all concerns. Our attorneys will give you all the time necessary to ensure that you have a thorough understanding of your legal situation. If you already have an attorney with another firm, you might be interested in how you can benefit from a free second opinion. Many attorneys do not provide their clients with the highest quality legal services; instead, they rush through cases often risking overlooking and neglecting important elements. When you contact our law firm, you can be certain that our experienced attorneys will do everything within their reach to relay all the pieces of information that were omitted by your previous attorney. Our attorneys will get your claim back on the right track towards success.
How does Normandie Law Firm provide clients with free consultations and free second opinions? Our law firm offers a Zero-Fee guarantee that gives our clients peace of mind. Our clients never have to worry about paying any upfront fees for any of our legal services. Our Zero-Fee guarantee also establishes our contingency status; our clients will not be required to pay any legal fees until our attorneys have won their claims. Do not hesitate to contact our law firm—our attorneys are ready to help you sue the doctor or hospital for medical negligence. Contact us today.