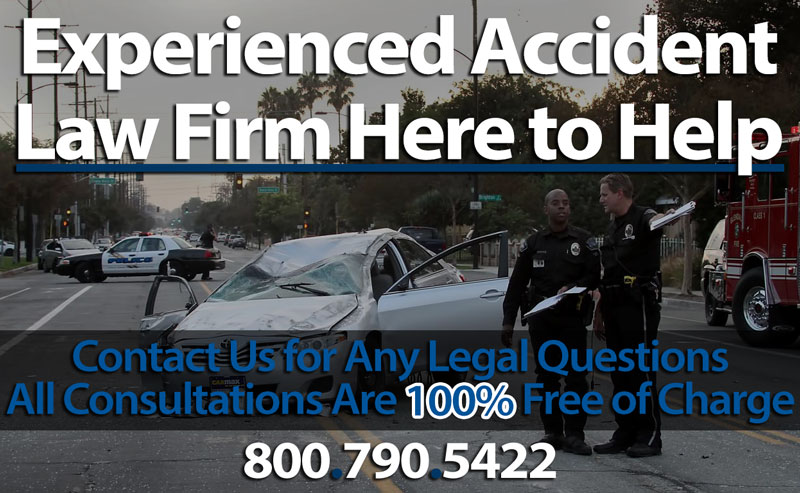 Car accidents can leave drivers and passengers with some truly devastating injuries. From whiplash to traumatic brain injury car accidents can leave victims with a wide variety of damages. In some cases, these physical damages can be minor and require very little medical treatment. In other instances, victims can be left with a lifelong condition which can require extensive treatment from trained and specialized medical professionals. Over time this treatment can put a tremendous financial burden on victims and can add to the damages suffered after a car accident. For this reason, those who are involved in car accidents often ask some questions regarding who pays for the medical bills after an auto accident. The answered this question is complex, as every car accident case is different. This is why, if you or a loved one were involved in a car accident but are unsure of how to receive compensation for medical expenses, you should consult an attorney that is experienced in car accident cases. At Normandie Law Firm our Los Angeles attorneys can guide you through the often-complex process of receiving monetary compensation for your medical expenses after a car accident. If you have any questions after reading this article, please feel free to reach out to our law offices for a free consultation from one of our many top-rated legal advisors.
The Damages of Car Accidents
An auto accident can come in a wide variety of forms, from motorcycle accidents to truck accidents. As mentioned prior, these accidents can result in some fairly devastating damages. These physical injuries often require extensive medical treatment to reach a full recovery. Unfortunately, hospitalization can be expensive, and victims who require further treatment from a medical professional often face a significant financial burden. However, there are options for those who experience physical injury after a car accident. If you or a loved one experienced severe physical injuries after a car accident and required extensive treatment, you may be able to seek monetary funds from either an insurance provider or through a lawsuit filed against the other driver involved. It is important to note that who pays for surgery, medications, and physical therapy after a car accident depends on the details of the case. For example, if you were involved in a car accident and another driver hits you and is found to have been intoxicated at the time of the crash, you could sue that driver directly for driving negligently. All drivers are expected to uphold a level of safety and security when piloting their vehicles. If there is a failure uphold this expectation, and their actions result in the injury or even death of an individual that other driver can be held solely liable for the damages. However, there are also instances where both drivers can be found at fault. In these cases, liability for the damages can be tricky and can vary depending on the specific aspects of a case. To give you an idea of what these car accidents can look like, we've included a list of some of the common causes of car accidents below:
Going over the speed limit
Driving while under the influence of alcohol or other substances
Distracted while behind the wheel of a motor vehicle
Driving recklessly on the road
Rain and other weather conditions
Ignoring and running red lights
Ignoring and running stop signs
Inexperienced or young drivers
Driving after dark which can hinder driving ability
A defect in the design of the car
Poor or dangerous lane changing
Driving on the wrong side of the road
Making an improper turn
Following another car too closely (tailgating)
Ice on the road
Snow on the road
Potholes or other defects in the road
Driving while drowsy
Having a tire blowout
Animals on the road, or crossing the road.
How much an individual pays for medical expenses can also depend on the kind of injuries suffered. Insurance providers can't always provide compensation for all medical concerns, and as a result, the victim can be left footing the rest of the bill. As mentioned prior, car accidents can result in some truly damaging injuries, and can drastically affect the life and well-being of a victim after the crash. Some of the common injuries caused by auto accidents are bulleted below:
Back and Neck Injuries: back and neck injuries can vary in severity from minor neck pain to severe damage such as dislocated spinal discs. In their more severe instances, back and neck injuries can prevent victims from returning to work and performing daily activities.
Broken Bones: The force behind a collision with another automobile or object in the road can be truly devastating, so much so that the force can break bones. Broken bones often take a long time to heal, especially injuries like a broken pelvis, ribcage, or even hip. These injuries could prevent a victim from returning to work and their previous state of life immediately.
Head Injuries: The force from a car accident can cause severe head injuries that can result in prolonged seizures, and other life-threatening Traumatic Brain Injuries (TBIs). In some, more severe cases, victims can never fully recover their damages.
Internal Injuries: Internal bleeding to organs like the bladder, liver, kidneys, pancreas, and spleen can be challenging to treat, and in some cases can result in a case of wrongful death
Lacerations: Often caused by broken glass and sharp metal, lacerations can be particularly painful and can leave massive scars that never heal entirely.
Rib and Torso Injuries: The rib cage protects a multitude of the body's vital organs, and when it breaks the whole system beneath is at risk of prolonged damage.
Seat Belt Injuries: While seatbelts are put in place for protection, seat belts can cause injuries like whiplash which can be especially painful.
Spinal Cord Injuries and Paralysis: The spinal cord is an incredibly sensitive part of the body and when damaged can lead to devastating nerve damage, and may result in paralysis.
Regardless of the details of your car accident case, it may be in your best interest to seek legal guidance from an attorney that has handled cases of this nature before. With a skilled attorney by your side, you can better negotiate with an insurance claims adjuster, and even file a lawsuit against the other driver involved if need be.
Who Pays For My Medical Bills After A Car Crash?
When victims of car accidents come into our law firm, they often ask our attorneys and legal advisors, who will pay their medical bills. The answer to this question is often incredibly complex. In most cases, medical bills are paid for by an individual's insurance provider. This is typically true in cases where there is a shared liability between all of the drivers involved. Unfortunately, things aren't always so clear-cut. Sometimes, drivers don't have insurance to cover yours or even their injuries. Other times, the other driver was acting recklessly behind the wheel and may require further consequences for their actions. The laws regarding who is at fault can also vary between states, furthering the complexity of the situation. While this can seem difficult to understand, it is far from impossible.
For starters, who pays for your medical bills can depend on the state your accident occurred in. Some states are considered 'no-fault' when it comes to auto accidents. In no-fault states, an insurance provider will pay you some or even all of your medical bills after the car accident, no matter who caused the accident. There are limits on how much an insurance provider can pay, and while these limits can vary, they tend to cap out at around $10,000. If your damages exceed this limit, you may be held responsible for paying the rest. These bills can be covered by a health insurance provider, Medicare, or a state-operated health insurance provider.
Other states are considered non 'no-fault states.' If your accident occurred in one of these states, you would still be expected to pay your medical bills. Some drivers may have something called Med Pay coverage, which can pay the medical bills of other drivers involved in the car accident. Med Pay has limits just like they do in no-fault states, and they too cap out at around $10,000.
Regardless of what state you live in, if it is found that another driver was acting recklessly behind the wheel, you may be able to sue them or their insurance provider for further compensation. These lawsuits can be challenging to take on alone, and it may be in your best interest that you seek legal representation from an attorney who is well-versed in the rights of drivers after accidents. These lawsuits often provide compensation in the form of a settlement that can cover more than just the medical expenses but can provide coverage for a loss of wages, and a loss of future wages. Unfortunately, these settlements can take a while to appear in a victim's bank account, which can force victims to wait to receive treatment for their injuries. However, there are doctors in the industry who will work on a lien, meaning you could receive treatment without any upfront costs.
Whether your damages can be covered by insurance or a settlement of a lawsuit, it is in your best interest that you seek legal representation from a skilled attorney. Having the right attorney by your side can make the difference between earning suitable compensation for your damages, and having your case dismissed from court entirely.
How Normandie Law Firm Can Help
Car accidents can result in some truly damaging injuries and can drastically alter the well-being of a victim. Often the only way to recover from these injuries is through extensive medical treatment. Unfortunately, this treatment can be quite expensive and can leave victims with a financial burden that can be difficult to bear alone.  At Normandie Law Firm our well-versed car accident attorneys can help you earn monetary compensation to cover these damages, and can guide you through the process of building a case, filing a claim, and reaching a suitable settlement. If you file a claim with our law firm, you may be able to find some if not all of the following damages compensable to you:
All of you medical and hospitalization costs
All of your future medical care and treatment
A loss of income and loss of future earnings due to long-term recovery or permanent disability due to the accident
Compensable economic damages include loss of property or damaged property.
Compensable non-economic damages include emotional distress, trauma, PTSD resulting from the accident, pain and suffering and anxiety.
While our law firm is based in Los Angeles, our attorneys also practice in Oakland, San Francisco, Riverside, San Diego, Sacramento, Orange County, Riverside, Fresno, and throughout the state of California.
Free Second Opinions
Other attorneys will sign you up for their firm but will disappear once your name is on the paper as they are busy signing up more cases. In these instances, their business is based more on volume and will attempt to sign up as many cases as possible. In turn, they will spend less time on cases resulting in severely reduced settlements. Our firm will not treat you like a number. We will be in communication with you throughout our lawsuit and will treat you like family. So if you already have an attorney don't worry, we'll give you a second review of your case 100% free of charge.
Zero Fee Guarantee-No Upfront Fees Ever
If you contact our law offices today, we can walk you through the complicated process of filing your claim completely free of charge. As a show this commitment to you and your case we offer our clients the benefits of a zero fee guarantee policy. Under our zero fee policy, all clients don't pay for our services until their case is won. If you feel in need of a second opinion, second opinion case reviews are also free under this policy. Please, feel free to give us a call, and we can guide you down the path of receiving proper compensation for your damages.