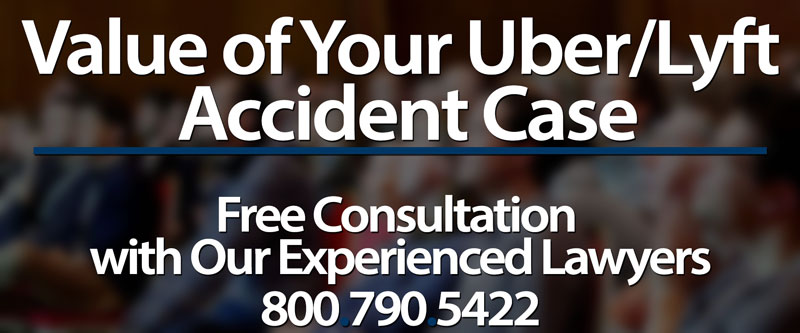 Our qualified attorneys at the top-rated Normandie Law Firm have, over the last few years, taken on many cases involving car accidents with Uber and Lyft drivers. These claims have been filed by drivers and passengers alike and have added a new type of strategy to pursuing a personal injury claim in the wake of an automobile accident. The average payout for these settlements has thus shifted with the changing landscape. Our clients have approached our experienced lawyers with questions about the legal process and have wanted more information on how being involved in an accident with a rideshare company can affect their claims. They ask us questions like:
I am a Lyft driver and I was in an accident. How much will my case settle for?
What is the average settlement value for an Uber accident lawsuit?
How much is a Lyft accident case worth?
I was in an Uber car as a passenger and another car crashed into us. How much can I sue Lyft for?
How much is the average payout for a Lyft accident claim?
Importance of the Attorney
When tackling personal injury cases, common attorneys have a bad and selfish habit of rushing the claim along for their own personal gains. They accept the minimum offer an insurance agency gives, convince the client that this is all they can hope for, collect their cut of the settlement, and then move on to the next case. Rinse and repeat.
The clients are thus treated very poorly, and the lawyers they represented to bring them the fairest compensation possible have failed them by not doing their due diligence; they instead scraped by and got measly sums out of insurance agencies. These attorneys generally view clients exactly as that: clients.
The right attorney and the right law firm view you as more than a client to represent and they view your case as more than something to win. The right attorney will fight for your rights and benefits, and he will make sure to seek damages in all the necessary areas to bring you the best settlement possible. Call us today to talk with an expert lawyer experienced in rideshare accident cases.
Contributing Factors to Case Values
The factors that contribute to determining the value of your case are a collection of costs and damages that were racked up as a result of the injury. These factors are as follows:
Severity of the injury: In the event of an automobile accident while in an Uber or Lyft vehicle, you may have been subjected to severe injuries. If a truck crashed into your vehicle, or if the driver of your car recklessly swerved into a lane and rear-ended another person, you may have sustained neck injuries, a concussion, and lacerations on the body. You may suffer from broken bones, sprains and dislocations, edema and swelling, whiplash, and internal bleeding. Injuries sustained in car crashes may be so severe that you require surgery or multiple surgeries to recover. Having these records available to provide to a judge or jury can greatly assist in garnering you a sizeable settlement.
Economic Damages: As an Uber or Lyft driver, you may be able to collect compensation for damages that have been incurred on your vehicle in the event of an accident. Your car may be one of your main modes of transportation and methods of income, and if it is damaged or rendered unusable in some way, there should be ample compensation to account for the loss. Additionally, as an Uber or Lyft passenger, you may have personal belongings with you that are broken, lost, or damaged in a car accident; as a result, you should be fairly compensated for these belongings, which may include personal items, a phone, and a laptop. In both cases, you may sustain injuries that are severe enough that you cannot continue working for quite some time; as a result, you can ask for restitution for lost wages from both the present and the future.
Non-economic damages: Non-economic damages are points that cannot be measured with amounts of money. These damages are usually meant to denote time spent undergoing pain and suffering. Pain and suffering can occur from the time of the accident to the time spent healing to the far future when problems will still remain. There may be lingering physical and bodily pains, excruciating recovery times, mental anguish, drastic fears, sudden susceptibility to anxiety, and psychological disorders.
Punitive damages: Punitive damages are sought after to punish the defendant for his actions. These damages are usually accompanied by gross negligence or actual intent to cause harm. They are among some of the most difficult damages to plead for, and you should seek a skilled attorney who has experience in rideshare accident cases who will do his best to acquire punitive restitution. In doing so, the goal is to change the tendencies of society for the better. For example, if a Lyft driver was driving recklessly, texting on his phone, and not paying any attention to the road, and then he got into an accident, he should be hit with punitive damages as an example to other drivers that this is not acceptable and will be treated as a huge offense.
We Are the Right Law Firm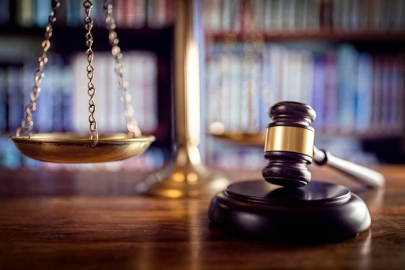 Normandie Law Firm, one of the top firms in Los Angeles, is the right group of accomplished attorneys to represent you in the case of a rideshare accident. Our team is empathetic and caring and considers our clients to be a part of our extended family. We provide you with the help you need to receive a fair settlement to compensate for the damages sustained in an accident that was out of your hands. Call us today to learn more and to speak with an attorney with expertise in rideshare accident injury lawsuits.
FREE CONSULTATION: If you already have an attorney but you are concerned he is not helping you receive more than the average case value for a rideshare accident, contact us and we will give you a free legal consultation on your case and offer you a second opinion. Our advice often contains the recommendation to gather more information before you make any decisions and to always make sure you are comfortable with your choices, whether it's in filing a claim or in selecting an experienced attorney who has experience handling rideshare accident claims.
Additionally, Normandie Law Firm operates under a zero fee guarantee, which ensures that you are not paying any expenses from your pocket. We only receive payment when we win your case and get you a fair settlement. Charging clients for our services when there is no guarantee of a sum of money in their future is wrong, and we feel this is a beneficial rule to have in place. Our clients trust that they are losing no money on a fruitless case, and we are motivated to win as much as we can so we both can leave satisfied.
Contact Normandie Law Firm today for more information on filing a personal injury claim relating to Uber and Lyft accidents. One of our attorneys with experience in rideshare cases will be able to help you.