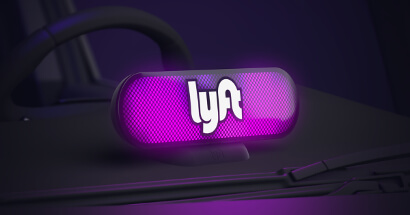 It is dangerous to enter a vehicle with anyone you are unfamiliar with, and yet we do it every day when we take public transportation. Previously, we have been assured that these bus drivers, train conductors, and other individuals have undergone many hours of training and have been adequately investigated by the company and the city. Nowadays, the rise of Uber, Lyft, and other rideshare companies has returned that danger to everyday life. The requirements to work as a Lyft driver are very few; you do not need to learn how to drive in a special manner or operate a specific type of vehicle. You must only be able to drive a well-maintained car, have a clean record, and possess auto insurance. When accidents happen, Lyft must be responsible, as they have such a low burden of responsibility placed on their drivers. At the top-rated Normandie Law Firm, our qualified attorneys have litigated many Lyft passenger accident claims over the years, and we are among the most experienced to do so. Our clients will call our experienced lawyers with questions about the legal process and inquire what to do in the event they are involved in accidents as Lyft passengers. Examples of these questions include:
Can a passenger injured in Lyft car sue Lyft?
What happens when you get into a crash in a Lyft car?
If my Lyft driver gets into an accident while I'm in the car, can I sue Lyft?
In the event of an accident with Lyft, what happens is that Lyft will attempt to shift the blame, and therefore the liability, elsewhere. Thus, decreasing your potential compensation. A skilled attorney with expertise in Lyft accident injury lawsuits will not allow this to occur.
General Lyft Information
Lyft is a rideshare company that came about on the heels of Uber. Lyft's primary purpose is to allow individuals to request rides from other drivers on the road through an app on their phones. These drivers have passed Lyft's short identification and verification process and are available to pick riders up. The main appeal of Lyft and other rideshare apps is the reduced cost and convenience. You do not need to go to a bus stop or train station, nor do you need to wait for a taxi to leave headquarters – Lyft drivers are already in your area, and the app matches you to those nearby.
Although the drivers work for Lyft, it took a little while before they were recognized as something more than merely independent contractors. Independent contractors are generally not covered under insurance policies of the companies they are currently working for; they are usually responsible for their own policies and such. Lyft's initial stance was that drivers are third-party contractors, and Lyft is not responsible for their actions.
After courts came down on Lyft, the company changed its stance. Now, Lyft employs insurance policies on all its drivers that will potentially cover the driver, the passenger, and other parties involved in an accident. It was subversive to not protect customers. The policies allow up to $1,000,000, and are active so long as the Lyft driver is driving or carrying a passenger. That way, you are covered if you are involved in an accident while riding in a Lyft car.
For more information on Lyft's insurance policy, contact an accomplished attorney who has experience in Lyft injury cases.
Accident Information
If you are involved in an accident as a passenger inside a Lyft car, you should take care to seek legal assistance so that you can sue the appropriate party. The passenger can sue the responsible party as well as Lyft in some cases.
For instance, if a Lyft driver gets into an accident and the Lyft driver was at fault, you can sue the Lyft driver as well as the company for negligence. Lyft drivers may sometimes drive carelessly or dangerously, speed down the road, roll through stop signs and run red lights, text and drive, or become distracted by the app while driving. If a Lyft driver causes the accident, you can look into suing him personally; however, most auto insurance policies do not cover individuals when they are performing services for monetary gain. You may have to sue Lyft as is. On the other hand, if a Lyft accident occurs and your driver is not at fault, you may have to sue the responsible party first before you can pursue a claim against Lyft. This is because the offender's auto insurance may not cover all of the compensation you are seeking.
The important takeaway is that Lyft must provide its customers with a duty of care. If that duty of care is breached, resulting in an accident, and that accident causes actual harm to the passenger of the vehicle, a personal injury claim can be filed. Lyft has a responsibility to keeping its customers safe.
One of the ways Lyft can be viewed as liable is by hiring a driver who has numerous careless driving marks on his record. This is indicative of a person who has a low regard for other people on the road and may potentially place his passengers at risk. If a passenger is injured from an accident, he may choose to file a lawsuit against Lyft for negligence. An expert lawyer with experience handling Lyft accident claims can be a valuable addition to your case.
Needs for Negligence
Yes, you can sue Lyft if you are involved in an accident, but only if you were injured in some way. In order for a negligence claim to go through, you must be able to show all of these four points:
You were owed a duty of care by the company – You were, and the driver, by extension, owed you a duty of care to protect you while transporting you to your location. He is a representation of Lyft itself, and his actions can reflect on the company, as well as be grounds for a lawsuit against the business.
The duty of care was breached – A driver can breach his or her duty of care by driving in a reckless manner, breaking the law, speeding, or not paying attention to the road.
The breach resulted in an accident – If by speeding, driving recklessly, or staying distracted on their phone, the driver caused an accident, the third point is fulfilled. Take note that some accidents may occur regardless of whether or not the driver was paying attention to the road, such as in the case of a rear end accident.
The accident leads to actual harm – The most important part of the negligence points is the causing of harm. If no harm occurred, then there is no grounds for a negligence claim; you need to have sustained some injury to be compensated.
Contact an experienced attorney to ensure that your Lyft accident passenger rights are protected. By contacting us, we can guarantee that yes, we can sue Lyft if you were injured in an accident while a passenger.
Injuries and Compensation
Passengers in Lyft accidents are susceptible to numerous injuries if they are involved in a car crash. They may sustain sprains, muscle tears, broken bones, torn ligaments, ruptured knees, shattered bones, crush injuries, severed body parts, lacerations, bruises, internal bleeding, organ damage, traumatic brain injuries, neck injuries, whiplash, back sprains, back damage, herniated or ruptured discs, lung damage, puncture wounds, blindness, and more. If the accident is particularly severe, there is a risk of coma, paralysis, and death.
By filing a personal injury claim, Lyft passengers can receive compensation for their damages, including:
Medical Expenses: All medical expenses can be covered. You may be reimbursed for hospitalization fees, surgery fees, medication costs, ambulatory transportation fees, and more. Further, you can be covered for additional medical treatment after being discharged, such as follow-up appointments and physical therapy.
Lost Wages: If your injury caused you to miss work, you may collect damages for lost income. No one should be at a financial loss from missing days of work due to injury, especially if that injury were caused by the negligence of another party. You may also recover future lost wages if you will be sidelined due to the injury or other reasons, such as attending court or depositions.
Property Damage: You may have been in possession of personal belongings when you were involved in the accident. If so, you can be reimbursed for lost or damaged property that resulted from the accident. Your phone, laptop, school books, and more should not be lost without some form of compensation.
Pain and Suffering: Emotional damage is not as easy to fix as a broken bone. It may take years of therapy before you can overcome the psychological trauma that accompanies injuries from a car accident. This emotional damage includes anxiety, fear, PTSD, and other mental scars.
Punitive Damages: If it can be determined that your driver acted with gross negligence as to your safety or the safety of others, he can be charged with punitive damages. Punitive damages are additional payouts that are meant to punish the party and persuade him not to commit the action again. Similarly, you can try to garner punitive damages from Lyft if the company hired a person who was guaranteed to cause accidents and endanger others. Many courts see punitive damages as excessive, however; you will need a top lawyer experienced in Lyft injury cases to successfully argue them into your claim.
Select the Right Attorney

We at Normandie Law Firm have recovered millions of dollars in compensation for our clients from Lyft passenger accident cases. Our top-rated Los Angeles law firm is the go-to place for any Lyft-related claims. Our attorneys place our clients on the list of highest priority; to us, your health and lifestyle are the most important things, and neither should be compromised by seeking legal assistance.
FREE COMPENSATION AVAILABLE: For this reason, we offer you a zero fee guarantee when we take on your case. You do not pay us any fees for our legal representation unless we win you a settlement. Further, our fees come from that very same settlement – you are never asked to pay for anything out of pocket, keeping your financial stability intact.
Call us today for a free legal consultation on your case. One of our attorneys with experience in Lyft injury cases will be glad to sit down and discuss your case with you.