Medication Errors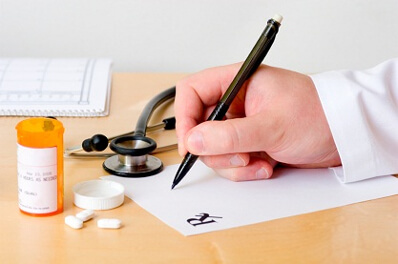 Prescription errors can sometimes cause debilitating damages for those who fall victim to them. Consuming the wrong medication can result in serious side effects that at times worsen the patients' condition or on some occasions result in death. If you or a loved one has been given the wrong prescription as the consequence of the medical malpractice of a licensed physician you may be a file a medication mistake lawsuit and sue the hospital or pharmacy for damages. At Normandie Law Firm, one of the top Los Angeles law groups, our team of expert attorneys with experience in medication error cases can help you earn the compensation you deserve for the misconduct of a medical professional. If you have any questions after reading this article, please feel free to contact our top-rated law offices for a free consultation. You can have a conversation with a qualified lawyer with experience handling medical malpractice claims.
The Standard of Care
All medical professionals are expected to follow a Standard of Care for all of their patients. This Standard of Care is defined as the level at which a reasonably competent and skilled health care professional would provide under similar circumstances. This Standard of Care ensures that if there is some form of malpractice, the procedure can be compared to the procedures of other physicians within that particular field. When this Standard of Care is not lived up to, the patient has every right to pursue legal action against the doctor or hospital and sue for damages. In regards to pharmaceutical errors, physicians who prescribe the wrong drug and dosage of said drug are subject to the full extent of limitations that the Standard of Care provides for a patient. When the wrong medication is administered by a nurse or when a pharmacy gives a patient the wrong medication, said patiently is subject to a host of unknown side effects that can inflict severe, unnecessary damage.
More information about this Standard of Care can be found by talking to a skilled attorney who has experience in medication error cases.
Pharmaceutical & Prescription Error
There are a variety of ways in which a pharmaceutical error can occur. Some of the most common forms of prescription drug errors include:
Administering the patient with the wrong medication in the emergency room (ER)
Administering the patient with the incorrect dosage of medication
Mislabeling medications
Prescribing the patient with a drug that they have an adverse allergic reaction to
Prescribing the patient with a drug that reacts negatively with the other medications the patient is taking
A Doctor writing the wrong prescription for the patient
Failing to warn the patient of the drug's side effects.
The damages of prescribing the wrong medicine to a patient can be extremely harmful to say, patient. In the event of hospital error wherein, an individual is given the wrong medication or dosage; they have the right to file a drug mistake lawsuit. When these lawsuits are filed, it is highly recommended that an experienced medication error or prescription error attorney is retained for consultation. In most cases, healthcare providers have the resources to employ a host of well-versed attorneys who know the system inside and out. So it is within your best interest to find proper legal consultation, and don't go into the lawsuit alone.
Liability for Prescription Errors
Anyone who prescribes medication can be held liable for medication errors and is subject to a medication error lawsuit. This includes every form of medical professional from nurses and doctors to hospitals and pharmaceutical manufacturers.
Mistakes can happen, and a physician and nurse can easily administer the wrong kind of medication or the wrong dosage. A simple example of a dosage error can be incoherent writing. If a doctor recommends a certain dosage but misses something as simple as a decimal point, the patient could be administered with far more medication than is recommended. In this case, the doctor would be held liable, as, under the Standard of Care, they are expected to know the proper dosage, and catch any mistakes before they happen. Bad handwriting, in general, can lead to serious repercussions, however, thanks to recent technological advances, poor penmanship is a fading issue as health care providers are starting to switch to electronic prescriptions.
Medications also interact differently with one another. When a physician prescribes a medication to a patient, they have to be aware, or at least knowledgeable of how that added drug will interact with the other medications the patient is already consuming. Also, if you suffer from an allergic reaction to medication prescribed by a physician said doctor could be held liable. The physician can only be responsible, however, if there is already a record of the allergy. Your doctor is expected to have these records on hand, but mistakes can happen.
Medications can be mislabeled as well. This usually occurs either before the medication leaves the hands of the manufacturer or by medical professionals at a pharmacy. Regardless, if medication is mislabeled, the patient may receive the wrong medication or the wrong dosage. In these cases whichever party mislabeled the medication can be held liable. If the manufacturer mislabeled the medication, they could be sued as the result of a products liability lawsuit. If the pharmacist mislabeled the medication, then it will most likely result in a medical malpractice case. An experienced lawyer would be able to identify whether or not you have a products liability lawsuit or a medical malpractice lawsuit.
A failure to warn a patient of the side effects of medication would also make the doctor, nurse who prescribed the medication liable. The pharmacist can also be held responsible if the side effects are not given to the patient. Under the Standard of Care, every physician is required to tell the patient what the common side effects of their medications are, as well as the other limitations that come with administering said medication.
The consequences of medication prescription errors can range from minor to fatal. If you or a loved one have suffered the damages from being administered the wrong medication or wrong dosage you may be eligible for compensation for your damages through the pursuit of a prescription error lawsuit. To have a successful claim, however, you must first be able to prove the negligence of the medical professional. An accomplished attorney with expertise in medication error injury lawsuits can be a valuable asset when filing a lawsuit.
Proving Negligence
Proving negligence in any medical malpractice lawsuit requires that a series of facts are established.
Firstly, you must be able to show what the medical standard of care was the circumstances of the event. If another reasonably competent medical professional would not have made the same mistakes under the circumstances of the event, then you have shown that the medical Standard of Care was breached.
Secondly, you must show how your doctor deviated from the medical Standard of Care. Whether your doctor prescribed the wrong medication or your nurse administered the wrong dosage, you must be able to show that the negligent actions took place.
Lastly, you must be able to show how you were harmed as a result. This final step in proving negligence can be achieved through medical records or bills. Showing the damages endured also helps in determining the compensation you would receive once a settlement is reached.
Proving negligence can be a complicated process, and while every citizen has a right to go through the process on their own, the odds of success are much higher if you seek legal counsel. An experienced attorney can help walk you through the process of collecting evidence, and eventually file your claim.
About Our Law Firm
Contact Normandie Law Firm today, and our experienced lawyers in Los Angeles can help you earn compensation for the damages you have endured as the result of the medication errors of a physician. While our law firm may be based in Los Angeles, our attorneys practice in Orange County, Bakersfield, Modesto, Fresno, San Francisco, San Jose, Oakland, Oxnard, San Diego, Riverside, San Bernardino, and throughout the entire state of California.
No Upfront Fees – Ever
Our firm operates under a strict zero fee guarantee policy. With this policy, you don't pay anything until we follow through on our promise and earn you the compensation you deserve. This policy also guarantees free second opinion case reviews. So, contact us today and take the first step in fighting for your case.
Free Consultation
Contact us for a free consultation on your case. A lawyer experienced in medication error cases can discuss your claim with you.