Leg Amputation Lawsuit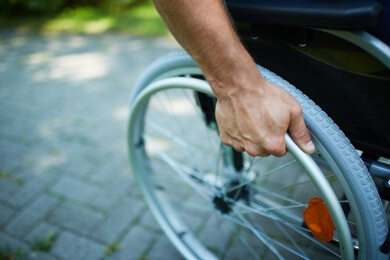 Leg amputations can be incredibly damaging injuries as they not only directly hinder the mobility of the victim, they also adversely disrupt the victim's entire lifestyle. While sometimes performed with intention from a medical professional, leg amputations also occur accidentally and at the fault of another. If you or a loved one has suffered from a leg amputation as a result of another's misconduct or negligence you may be entitled to file a claim for monetary compensation. At one of the top law groups in Los Angeles, Normandie Law Firm, our experienced lawyers can help guide you through the process of building your case and filing your claim against the party responsible. If you have any questions after reading this article, please feel free to contact our law firm today to speak with an expert attorney who has experience in leg amputation lawsuits.
Leg Amputations
Leg amputations, or any other limb amputation for that matter, are often performed by medical professionals as a way to stave off infection or treat diseases like cancer and diabetes. These procedures are widely used throughout the medical community and, in some cases, are seen as routine. However, leg amputations can also occur completely accidentally through severe traumatic injury. Some common causes of leg amputations are listed below:
Car Accidents
Workplace Accidents
Agricultural Accidents
Firearm/Explosives/Firework Accidents
Electrocution Accidents
Ring Traction Accidents
Building and Car Door Accidents
Listed above are just a few of the incidents that can commonly result in a leg amputation. That being said, these injuries can occur at any place or any time, and when they are as a consequence of the misconduct or negligence of another that secondary party can be sued for the resulting damages. The damages from a leg amputation can often leave victims, not only with the physical burden but a significant financial burden as well. Treating a leg amputation requires prolonged hospitalization, physical therapy, and expensive equipment to try and restore the mobility of the victim. For this reason, the victim of an accident caused by neglect or misconduct should not have to pay for these expenses from their pocket and instead should seek funds from a personal injury lawsuit.  Filing a personal injury lawsuit for a leg amputation is no easy task, however, and depending on the circumstances of the injury may require an attorney specialized in the circumstances that caused the injury. The best way to determine what kind of legal help you may need is to determine who is liable for the damages endured. Liability can shape the nature of an entire case, and can directly affect the potential value of a settlement. You can enlist the help of a skilled attorney with expertise in leg amputation injury lawsuits.
Leg Amputation At The Workplace
Almost all personal injury cases that occur at the workplace will be compensated through workers' compensation benefits which are provided by the employees' employer. These benefits will often cover all of their medical expenses, as well as a portion of the wages lost while out of work. However, there are circumstances wherein an injured employee can sue an employer for his damages. Listed below are two of these possible scenarios:
Intent to Harm: If the employer intended to cause harm to the employee then the employee can sue the employer. This also includes threats to cause harm and any inaction that directly caused the harm of the employee.
Lack of Suitable Benefits: If the employer fails to provide proper benefits for the employee, then that employee can file a lawsuit for the damages endured.
A lawyer experienced in worker's compensation cases can help bring you an adequate settlement for your leg amputation.
Leg Amputation At Construction Site
Unlike any other employee, construction site workers are able to both collect workers' compensation benefits as well as the funds supplied to them by a personal injury lawsuit when injured. Construction site workers can file a lawsuit against the subcontractor, the general contractor, the manufacturer of construction equipment or any other responsible third party. Construction workers seeking legal consultation for their injuries will more than likely be asked some of these following questions by a qualified attorney:
Who was responsible for safety procedures at the construction site?
Were any industry standards, like OSHA standards, violated at the site?
What was the nature of your injury? Was the injury sudden, or did it develop over time?
Was the injury reported to the employer?
Did the employer provide safety equipment to help prevent injury?
Did the employer provide safety training for their workers?
Have any other workers at the same construction site been injured similarly?
Leg Amputation in a Car Accident
The injured victims of car accidents will more than likely see their damages compensated by their auto insurance benefits. Depending on the state you live in, either both parties' insurance plans will cover the damages (no-fault state), or the at-fault driver's insurance policy will cover the damages (at fault state). In fault states, the responsible driver's insurance plan will help pay for the repairs, medical expenses, and other losses of the injured driver. In no-fault states, each driver's insurance companies will pay for the medical expenses up to a particular threshold; however, property damage remains fault based in these cases.
Regardless of which state the accident occurs in however when the costs exceed that of the insurance benefit's coverage, a lawsuit can be filed against the other driver involved in the accident. This is more likely to occur with severe injuries like leg amputations as the medical costs needed to treat this injury will more than likely exceed that of any insurance plan. Pursuing legal action can be a little tricky, however, as, often it is difficult to determine beyond a reasonable doubt who was at fault for the accident. When filing a personal injury lawsuit against another driver for an injury, it is highly recommended that you seek appropriate legal assistance, as having an accomplished attorney who has experience handling leg amputation claims on your side can make or break the outcome of your case.
Leg Amputation From Defective Products
Defects in products can also cause leg amputations, and when, this occurs, the company responsible for the defect can be held liable for the damages through a product liability lawsuit. These lawsuits are governed by product liability laws, which make it so that consumers do not end up with a defective product, and so that they can file a lawsuit when they happen to get harmed by a defective product. Product defects can occur anywhere on a products production chain, and the company that is responsible for that specific defect can be deemed liable for the damages that the defect caused. Listed below are the three common stages where a defect can occur in a production line:
Design Defects: design defects are defects that occur in the prototype of a product that inherently makes that product dangerous. Design defects can sometimes cause widespread product recalls, and in this case, the company which organized the design of the product would be held liable for damages.
Manufacturing Defects: This form of defect occurs during the assembly of a product. These defects can range from rare mistakes in a product line to common slip-ups in a product assembly. In these cases, the company that organized the assembly of a product would be deemed liable for the damages.
Marketing Defects: marketing errors occur when there is a dangerous mistake in the way that a product is marketed. These defects often include things like poor safety warnings, insufficient instructions, and improper labeling. In these circumstances, the company organizing the marketing of the product would be held liable for the damages.
If a defective product caused you harm, one of our attorneys with experience in leg amputation cases can help you receive fair compensation.
About Normandie Law Firm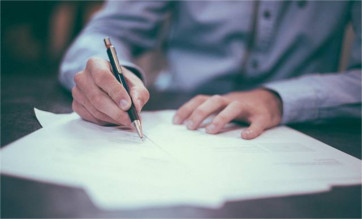 If you or a loved one has suffered the damages from a wrongful leg amputation as the result of misconduct or negligence of another, you may be entitled to file a personal injury lawsuit against the at-fault party. Having a skilled accident attorney can mean the difference between filing a successful claim for compensation and having your case dismissed from court. If you file a claim with our top-rated Los Angeles law firm, our passionate personal injury attorneys can assist you in building your case, and file a claim for complete compensation of your damages. Our attorneys practice in San Diego, Orange County, Riverside, Bakersfield, San Francisco, Fresno, Sacramento and throughout the state of California. If you contact our law offices today, we can walk you through the complicated process of filing your claim and earning the compensation you deserve. As a show of our commitment, under our zero fee guarantee policy our clients don't pay for our services until we follow through on our promise and win your case.  Already have an attorney? Don't worry; under our zero fee guarantee policy, all second case reviews are free of charge.
Free Case Review
Contact us today for a free case review by an experienced attorney.
No Upfront Fees – Ever
Our law firm works exclusively on contingency. When you hire us, there are never any upfront fees. We get paid when you do.
Free Second Opinions
If you already have an attorney but feeling unsure about their skills, you can contact us for a free second opinion.