Hospital Drug Overdose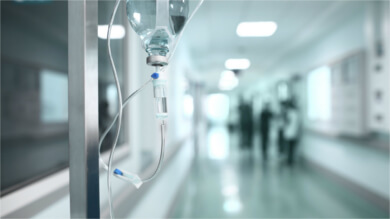 Overdosing from a drug can be the cause of incredibly devastating injuries, and in some cases can lead to the wrongful death of an individual. However, if a drug overdose occurs while under the care of a medical professional, a lawsuit can be filed to sue the doctor, nurse, hospital, emergency room, or any other physician responsible for the damages. At the top-rated Normandie Law Firm, our skilled hospital drug overdose attorneys can assist you and your loved ones through the often complicated process of pursuing legal action and filing a medical malpractice lawsuit against the party responsible. If you have any questions after reading this article, please contact our top law firm for a free consultation with an experienced attorney.
What Constitutes a Drug Overdose?
Drug overdoses can be caused by accident or with direct intention to cause harm. They occur when an individual takes more than the recommended dose of a medication. Some people are more sensitive to the dosages of medication, which is why it is highly recommended you seek the advice of a competent healthcare professional before proceeding to medicate. In most cases, overdoses come from the use of illicit drugs, that are used to get high. However, they can also occur while under the watchful care of a medical professional. Listed below are some common medications that individuals can overdose from:
Heparin: Heparin is a blood thinner that prevents the formation of blood clots in the veins, arteries, and lungs.
Rohypnol: Rohypnol is an intermediate-acting benzodiazepine, used to treat insomnia, or as a pre-medication for surgical procedures for inducing anesthesia
Acetaminophen: Acetaminophen is used to relieve pain and reduce fever. This drug can be used to treat headaches, muscle aches, arthritis, backache, toothaches, colds, and fevers.
NSAIDs: NSAIDs, or Nonsteroidal anti-inflammatory drugs, are used to treat conditions similar to arthritis, and can also help reduce inflammation and lower fevers. This drug can also prevent the blood from clotting.
Codeine: codeine is an opioid pain medication used to treat mild to moderately severe pain. This drug is especially dangerous as codeine can slow or stop a patient's breathing. The misuse of this drug can cause addiction, overdose, or death.
Antihistamines: This drug helps with the treatment of allergies triggered by pollen, ragweed, pet dander, and dust mites. Antihistamines work by reducing or blocking histamines as to stop allergy symptoms.
These are just some of the drugs that a patient or individual can overdose from. In truth, a patient can overdose from a wide series of drugs wherein the doctor, nurse, or physician who administers them disregard a patient's allergy or the correct dosage of said medication. Some common symptoms of a drug overdose are as follows:
Nausea
Vomiting
Abdominal cramps
Diarrhea
Dizziness
Loss of balance
Seizures
Drowsiness
Confusion
Difficulty breathing
Not breathing
Internal Bleeding
Hallucination
Visual Disturbances
Snoring Deeply
Turning blue
Coma
As is shown by the symptoms listed prior, drug overdoses can result in a wide variety of symptoms that in some cases can be easy to treat and in others can cause long-lasting damages, and even lead to life-threatening conditions. If you or a loved one suffers from an overdose, it is recommended to seek medical attention immediately. While physician caused drug overdoses are more likely to occur under the physician's care, they can also occur at home from prescribed medications. If the prescribed or administered medication results in injury, or even a wrongful death, a lawsuit can be filed against the nurse, doctor, surgeon or another physician responsible for the damages. An expert attorney who has experience in medication overdose cases can help you start the legal process.
Filing a Lawsuit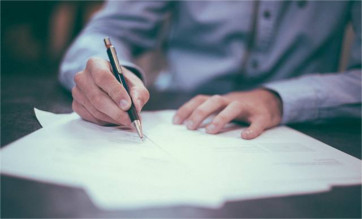 All healthcare professionals owe their patients a level of care that ensures both the patient's safety and that the patient is receiving all the resources possible for a healthy recovery. At any moment when this level of care is neglected or failed, that health care professional can be held liable for the ensuing damages. The careful and skilled administration of medication falls under this standard of care. In most cases, hospital drug overdoses occur when there is some kind of medication error. Listed below are some common medication errors and general medical malpractice incidents that can lead to a drug overdose. If you need more information, consult with an attorney who has experience handling medication overdose claims.
Neglecting to check for other already prescribed medications that may interact in a harmful manner
A general confusion of similar-looking medications
Dispensing the incorrect dosage of medication
Dispensing the incorrect drug
Dispensing the incorrect strength or level of medication
Failing to obtain accurate medical history of patient
Failure to identify a patient's medication allergies
Giving incorrect directions or information
Poor communication between physicians and pharmacists
Pharmacist error due to being overworked
Physician errors
Hospital errors
In order to file a lawsuit, a patient, or victim must be able to prove that the healthcare professional acted negligently. To simplify this process, the requirements for proving negligence are listed below:
A patient must be able to prove the existence of a doctor-patient relationship. This means that the patient must show that the doctor agreed to treat the patient, and the patient agreed to be treated.
The patient must show that the doctor was negligent through a specific action or the lack thereof
The patient must prove that the doctor's negligent actions caused the injury.
The patient must prove that the injury led to specific damages. These damages can include things like physical pain, mental anguish, medical expenses, lost work, and lost earning capacity.
In any event wherein the drug overdose or medication error is caused by a medical professional, that professional can be sued for the damages inflicted upon a patient. The process of filing a lawsuit can often be challenging to take on alone, and in most medical malpractice cases it is highly recommended that an accomplished attorney is consulted. This is especially true in medical malpractice wrongful death lawsuits. Hospitals, Emergency rooms, nurses, doctors, surgeons and other healthcare professionals are more than likely going to have the appropriate resources to employ a whole host of attorneys who will dispute your case. For this reason, legal consultation in medical malpractice is key to a successful claim for compensation. You should seek the assistance of a qualified attorney with expertise in medication overdose injury lawsuits.
How Normandie Law Firm Can Help
If you or a loved one has suffered the damages of a hospital drug overdose, you may be eligible to collect significant monetary compensation for your damages. At Normandie Law Firm, our attorneys with experience in medical malpractice cases can assist you in pursuing a drug overdose lawsuit against the doctor, nurse, surgeon, hospital, or another physician responsible. Our team is committed to ensuring every one of our clients has the resources to put up a fair fight for his hospital drug overdose case. As a show of this commitment to you and your case, we offer our clients the benefits of a zero fee guarantee policy. Under our zero fee policy, all clients don't pay for our services until we win their case. Already have an attorney and in need of a second opinion? Not to worry; second opinion case reviews are also free under our policy. So, don't hesitate, give our law offices a call, and we can discuss the accident, your damages, the aftermath, and the best path to getting you the compensation that you deserve. A lawyer experienced in medication overdose cases will be able to bring you compensation.
Free Consultation
Our experienced lawyers provide free consultations and case reviews to all victims of negligence. If you believe you have a case, you can contact us right now to speak with an attorney. Even if you already have a lawyer, we can provide you with a second opinion.