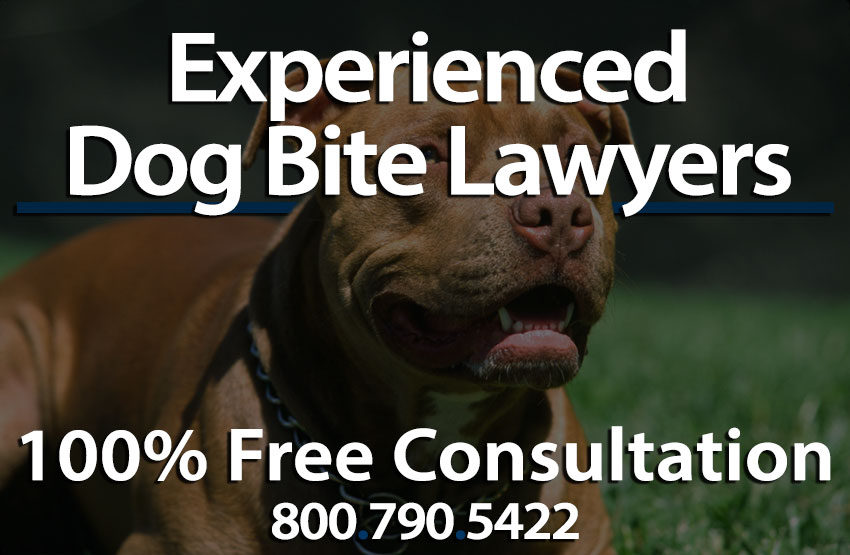 The city of Los Angeles is the most populous city on the west coast. It is home to many of the world's most famous beaches, national parks, restaurants, museums, sights, and some of the world's greatest sports teams. The residents of LA all wish to make this city as inclusive as possible by promoting culture and the arts. Many of those residents have dogs which are like a part of their family. More often than not, dogs will bite people who have provoked them in some way, whether by taunting or posing a threat, but there are cases where dogs inexplicably bite people. There seems to be no reason for these bites, and as such, it cannot be predicted if the dog will ever bite someone else again. California has enacted laws that differ from laws in other states in order to protect victims of dog bites. At the top-rated Normandie Law Firm, our experienced lawyers often receive calls and messages inquiring about dog bites. Our clients want to know what to do to pursue legal action and what they can potentially earn as compensation if they sue the dog's owners. They ask us questions like:
I was bitten by a dog while out running. Can I sue the owner?
What are dog bite laws in Los Angeles County?
A dog bit me on the street. Who can I sue?
What can I earn in a dog bite lawsuit?
Strict Liability Laws
Dog bite laws in Los Angeles state that dog owners have strict liability when it comes to injuries. This means that dog owners are responsible for the actions of their dogs regardless of whether or not the dog has a history of vicious or violent behavior or has bitten someone before. This is in direct contrast with the "one bite rule" that is present in many states, which declares that dogs essentially get a pass with their first bite because there may have been extenuating circumstances that brought the action on.
It is important to note that no rule is without exception. For example, you cannot be held responsible for the actions of a dog if you are not the owner of the canine – this may be the case if you are a dog walker or a dog sitter, a veterinarian, or a pet groomer. A dog that you are taking care of but do not own cannot be your entire responsibility.
Further, if the person who was bitten was not in a public place or lawfully in a private location, the dog owner cannot be liable for the actions of the dog. Trespassers do not have a right to step foot in your house, for instance, and if your dog were to act out and bite the intruder in an effort to protect the home, you would not have to worry about liability. This is done so that the rights of a potential criminal carrying out an unlawful action are not placed above the rights of an innocent person defending his life and home.
Additionally, if a dog harms you in another way other than by biting, you cannot hold the owner responsible. This means that if a dog knocks you down, scratches you, runs into you, or acts in a threatening manner towards you, you cannot file a lawsuit, even if you were injured. The law only applies to dog bites.
A dog that was not leashed or not properly leashed, or a dog that is allowed to roam free, may not be given the same benefit of the doubt that other dogs are. This is an act of owner negligence; laws in California state that dogs must remain leashed, and if an unleashed dog bites someone, that injury could be said to have been prevented.
These are some of the Los Angeles county dog bite laws that dictate the liability of dog owners. For more information, consult with a skilled lawyer experienced in dog bite cases.
Potential Injuries from Dog Bites
Dogs came in many shapes and sizes, and although they are usually intelligent enough to know their own strengths and amounts of power, the reality is they can inflict serious harm on someone with just a bite.
Police dogs, which are usually German Shepherds, can tear through clothing and mangle a grown man's arm or leg. There are much larger dogs than the German Shepherd, and a bite from them can cause severe damage. Some examples of these injuries include:
Broken Bones: A dog that has latched onto a body part may either bite down harder or shake his head in a vigorous manner, which can snap bones. A dog's bite can be twice as powerful as a grown man's, and it is not uncommon for smaller appendages like fingers, wrists, ankles, and toes to be broken by the force of a dog's bite.
Puncture Wounds: Dogs have very sharp teeth, and they can easily puncture the flesh, even going so far down as to strike bone. Wounds that are this severe may require copious amounts of stitches and are at a greatly increased risk infection due to exposure to bacteria in the air and from the dog's mouth.
Nerve Damage: Because of how mangled a body part can get during a dog bite, it is not uncommon for the nerves in the affected area to be damaged beyond repair. They may be totally severed, twisted, or otherwise ruined to reliably fix with surgery. As a result, you may lose sensation in the area, and if the area is mobile, may greatly lose maneuverability.
If you have been hurt by dog bites, reach out to an accomplished attorney with expertise in dog bite injury lawsuits.
Taking Action after a Dog Bite
If you have been bitten by a dog, you should be aware that you have up to 2 years from the date of injury to file a personal lawsuit claim against the responsible dog owner. While waiting to file a claim, you should make sure that you have all of the evidence necessary. In fact, some of the evidence should have been gathered immediately at the scene of the incident.
For example, you should get the dog owner's contact information so that you can provide an address for the lawsuit. If you do not know who the individual is, you will have no claim. It is also wise to contact local law enforcement to file a police report so there is evidence on file that you were bitten by the individual's dog.
Additionally, you should seek medical attention to treat any injuries you have and to prevent further injuries from popping up. The medical center you attend will also keep a record of your visit, and you can use this and the doctor's and nurse's notes to bolster your claim.
Photo evidence and video footage will also come in handy if you have them. It is easier to snap photos of the injuries, the dog, the owner, and other relevant information these days than it is to record an attack. The photos should detail the injuries from all angles.
Lastly, if there were any eyewitnesses, it is prudent to get their statements, whether from the police, on video, or as volunteers as witnesses to a deposition. These witnesses can corroborate your story if need be.
To start filing a claim, you should enlist the help of a qualified attorney who has experience in dog bite cases.
Compensation You Can Earn
By filing a personal injury claim against a dog owner, you are able to collect the following damages in the event of a dog bite:
Medical Expenses: Hospitalization, surgery, ambulance ride, medication, and physical therapy can all be covered, in both past and future form.
Lost Wages: Days of missed income at work can be reimbursed by the responsible party's insurance agency.
Pain and Suffering: Emotional damage, psychological problems, fear, anxiety, PTSD, and mental scarring can be covered by your claim.
Property Damage: Any personal items or belongings that you had that were damaged in a dog bite attack can be compensated.
Punitive Damages: Punitive damages are meant to punish the defendant for his actions. They are awarded if an individual acted in gross negligence for another's safety or operated with the intent to cause harm. These damages replace jail time in civil cases but they are difficult to argue for, as many juries see them as excessive. Only an attorney with ample experience handling dog bite claims will be able to win them.
Normandie Law Firm: Dog Bite Lawyers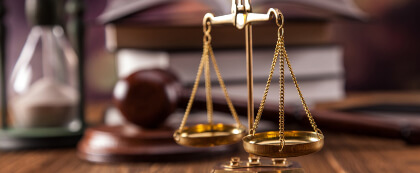 We at the top law group in Los Angeles, Normandie Law Firm, know the ins and outs of dog bite laws in Los Angeles County. We have taken on many cases that feature dog bite victims, and we have recovered millions of dollars for our clients. When you select us to represent you, you can be sure that we will place your health and safety first, and will do everything we can to bring you a proper settlement. You should not have to worry about financial responsibilities stemming from a dog bite attack if you were not at fault.
FREE CONSULTATION AVAILABLE FOR YOU: Call us today for a free consultation with one of our expert attorneys with experience in dog bite cases. You can ask any questions you want, and we will be glad to give you the proper information. We will inform you about the legal process, as well as look at your case and tell you what we think you can receive in compensation.
We also promise a zero fee guarantee for all clients we represent. You do not pay any out of pocket expenses when you hire us for legal representation. Your savings are important and we make sure to only charge our fees when a settlement has been reached after a case has been won. We are paid with money from the settlement itself, ensuring that you will not use any of your own money. If we lose, you do not owe us a penny.
Contact Normandie Law Firm to speak to an experienced attorney with familiarity with dog bite laws in Los Angeles.