Cruise Ship Lawsuits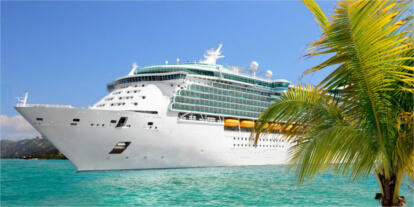 Vacationing on a cruise ship can be a truly luxurious experience. From tropical excursions to the Carribean to trips around the Arctic, cruise ships are the best way to experience the open sea in luxury. However, accidents can happen, and when they result in serious injury, the cruise ship or cruise ship company can be held liable for the damages. If you or a loved one has suffered personal injury as a result of the negligence or misconduct of cruise ship staff you may be entitled to file a claim for significant monetary compensation. At Normandie Law Firm our well-versed Los Angeles cruise-ship lawyers can assist you in building your case and filing a lawsuit against the party responsible for your injuries. If you have any questions after reading this article, please feel free to contact our Los Angeles law offices for a free consultation.
Cruise Ships
Cruise lines are essentially hotels out on the open sea. When passengers purchase tickets for a cruise, they expect to be treated, wined and dined and have an all around safe trip. When this expected safety fails to be provided the cruise ship is liable for the consequences of whatever happens. Listed below are some of the more popular cruise lines in the U.S:
Azamara Club Cruises
Carnival Cruise Lines
Celebrity Cruises
Costa Cruises
Crystal Cruises
Cunard Line
Disney Cruise Line
Holland America Line
Cruise lines, regardless of popularity, are expected to host a level of safety for all of their passengers. If this level of safety is not upheld a passenger can hire a maritime injury or cruise ship injury attorney to file a lawsuit for the injury or trauma suffered.
Cruise Ship Burn Injuries
A burn injury is considered to be damage to the layer or layers of skin of the victim. Burn injuries can range from minor scalding burns to severe injuries that can be life threatening. Burn injuries typically come in four differing levels of severity:
First-Degree Burns: Typically the mildest, first-degree burns can be often treated with a bit of cold water and burn cream. They often only involve damage of the first layer of skin and are characterized by a slight reddening of the skin. In some, more severe cases, however, it is wise to seek medical treatment for the burn to heal properly.
Second-Degree Burns: Second-Degree burns involve damage to the upper layer of skin, as well as the layer of skin beneath. These type of burns cause the skin to blister and become red and sore. Blisters can pop open, giving the burn a wet and glossy appearance. It is important to keep the area clean and bandaged properly to prevent infection. Most second-degree burns heal within two to three weeks, and in more severe cases may require medical attention.
Third-Degree Burns: Often referred to as a full thickness burn, this form of burn destroys the outer and inner layer of skin. Third-degree burns are characterized by a charring and browning of the skin. If you experience a third degree burn medical attention should be sought immediately.
Fourth-Degree Burns: Fourth-degree burns damage not just the outer and inner layer of skin but also damage deeper tissues like the muscle, tendons, and even bone. These burns are characterized by a black appearance, and in some cases result in a removal of the affected region of the body. Treatment of this burn varies on the severity and location, but all fourth-degree burns should be followed with intensive and immediate medical care.
Burn injuries can occur anywhere, even on cruise ships. They can be caused by a variety of sources as well. While a majority of burns are caused by thermal exposure burns can also be caused by harsh acidic or alkaline chemicals, exposure to an electrical current, and even smoke inhalation. Whether your injury was caused a from ship fire, a faulty ship room outlet, or any other burning source you may be eligible to file a claim for compensation for the damages you have endured.
Food Poisoning
More often referred to as a food borne illness, food poisoning is caused by food that is either ill prepared or contaminated in some way. In most cases, food borne illnesses go undiagnosed as many victims of them fail to seek appropriate medical attention. For this reason, many medical experts believe food borne illnesses are far more widespread than is currently reported. Listed below are some of the more common food borne illnesses an individual can contract:
E. Coli: This illness is often caused when victims come into contact with the feces of humans or animals. This typically occurs when food handlers do not properly wash produce. In severe cases, E. Coli can cause bloody diarrhea and kidney failure.
Salmonella: Roughly 1.5 million cases of Salmonella are diagnosed every year. This illness usually occurs in under cooked eggs, raw milk, and poultry. Salmonella is more likely to occur in the summer months than in winter.
Norovirus: This illness primarily threatens Cruise Ships, hospitals, and fine dining restaurants due to the way food is typically prepared and served. Norovirus is highly infectious and is responsible for more than half of all food-borne illness outbreaks each year
Shigella: This bacterial agent is known to cause severe cases of diarrhea and gastroenteritis. Every year, roughly 450,000 cases of Shigella is documented in the U.S and accounts for 18-25% of all food poisoning cases. Those who are infected by Shigella usually experience no symptoms but are still infectious and can pass on the bacteria to others.
Food poisoning on a cruise ship is incredibly dangerous due to the way food is typically served, as well as the proximity that passengers share. It is up to the cruise line staff to properly rotate and check food servers, and adequately prepare the food being served to their passengers. When this is not the case and a passenger contracts a food borne illness because of it, the cruise line is responsible for any damages the passenger receives. Affected passengers can then hire a food illness personal injury attorney to assist them in seeking compensation for the damages.
Slip and Fall Accidents
Slip (or trip) and fall accidents can occur anywhere, but when they occur while a passenger about a cruise line, the cruise line company could find themselves liable for the damages. Slip and fall accidents can cause a broad range of injuries from minor bumps and bruises to more severe even life threatening damages. Listed below are some of the common injuries that result from slip and fall accidents:
Head Injuries: Head injuries can range from minor contusions (or brain bruising) to more severe traumatic brain injuries or TBIs. Some TBIs can cause ongoing seizures, mood changes, cognitive impairment and other debilitating symptoms. In most cases, head injuries require emergency room treatment, or hospitalization and in more severe cases can result in death.
Hip Fractures: Hip fractures often require surgery and extended hospitalization. In some more severe cases, surgery may be necessary to implant an artificial hip. Out of every five hip fracture patients, one of them dies due to their injuries
Back and Spinal Cord Injuries: Injury to the spinal cord can lead to permanent paralysis, temporary paralysis and other severe neurological and sensory impairments
Shoulder Injuries: slip (trip) and fall accidents can result in shoulder dislocations or more serious forms of shoulder injuries called brachial plexus injuries. The brachial plexus is a network of nerves that connect the shoulder, arm, and hand to the spinal cord. These injuries are often treated with surgery followed by extensive physical therapy
Sprains and Fractures: The force of slipping and falling can cause minor to severe bone injuries. In some cases, the impact of the ground could cause minor sprains, in others; it could cause debilitating bone breakage that may result in temporary disability. Some of the common fractures that victims suffer include hip, spine, forearm, leg, ankle, pelvis, upper arm and hand.
Some of these injuries require extensive medical treatment to recover from. This treatment can often be incredibly expensive and challenging for a victim to pay for out of pocket. For this reason, it is important to seek out proper legal assistance from a slip and fall cruise ship accident attorney if the injury occurred as a result of the neglect or misconduct of cruise ship staff.
Assault and Battery
Assault and battery of a passenger on a cruise ship can also lead to a lawsuit. In most cases, assault and battery are often paired with a single offense as when someone commits battery they usually have the intent to cause harm and threaten the person before committing the act. However, to explain in further detail, assault is defined as the threat of bodily harm that reasonably causes fear of harm in the victim. Meanwhile, battery is the physical impact on another person, meaning actual contact of violence.
Assault can come in other forms as well, one of such being sexual assault. Sexual assault can range from inappropriate touching to the most severe sexual attack, rape. Sexual assault can leave victims traumatized emotionally mentally and even physically depending on the circumstances. When sexual assault, or any other form of assault for that matter, occurs on a cruise ship as a result of the negligence of a cruise ship staff, or security, the cruise ship our cruise line company can be sued for the damages.
Other Common Injuries that Occur on Cruise Ships
Contagious diseases
Falling overboard
Drowning
Bed Bug Bites
Bed Bug Infestations
Injury from On-board Fires
Medical Malpractice of Cruise Ship medical staff
Mechanical Failures
Theft of valuables or identity
Filing a Lawsuit Against a Cruise Ship or Cruise Line Company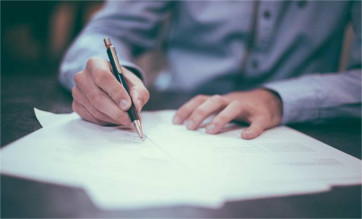 To file a lawsuit against a cruise ship or cruise line company, you must first prove that the staff acted negligently. Proving negligence may vary depending on the circumstances surrounding your specific case, but the essential elements of a negligence claim will end up being the same regardless. The key elements of proving negligence are as follows:
Duty: The plaintiff (injured or damaged party) must be able to show that the defendant (cruise ship staff or company) owed a legal duty to the plaintiff under the circumstances.
Breach: The plaintiff must be able to show that the defendant breached that legal duty through specific action or failing to act.
Causation: The plaintiff must be able to show that the defendant's actions or lack there of caused the plaintiff's injuries
Damages: The plaintiff must show that they endured specific damages. This can usually be demonstrated through the presentation of medical bills, medical records, a loss of wages, or a loss of potential income.
Regardless of the circumstances of your case, it is in your best interest to hire a cruise ship accident attorney to assist you in filing your lawsuit. Having a skilled attorney on your side can make the difference between collecting the compensation due to you and having your case dismissed from court.
How Normandie Law Firm Can Help
If you have been injured in a cruise ship accident, you may be entitled to file a lawsuit against the party responsible for your damages. Clients who file their claim with our Los Angeles native law firm may see some if not all of the following damages compensable:
Any Medical Expenses
Loss of Wages
Loss of potential wages
Pain and Suffering
Emotional Trauma (such as anxiety, depression, PTSD, etc…)
Punitive Damages
Free Consultation and Zero Fee Guarantee
At Normandie Law Firm our skilled cruise ship accident attorneys are committed to ensuring every one of our clients has the resources to put up a fair fight for their burn injury case. We offer free consultations to all people, even if you already have an attorney. As a show of our commitment to you and your case we offer our clients the benefits of a zero fee guarantee policy. We work exclusively on contingency. Our clients don't pay for our services until their case is won. If you feel in need of a second opinion, second opinion case reviews are also free under this policy. Call now for a free consultation by one of our skilled attorneys, and we can guide you down the path of receiving proper compensation for your damages.