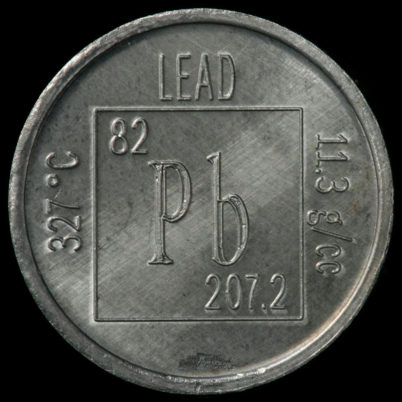 Lead is a metal that occurs naturally on Earth, but is incredibly poisonous to practically all life. Even low levels of lead can be incredibly harmful to humans; however, prolonged exposure to lead or exposure to high levels of lead can cause severe and permanent damage to unsuspecting people. Children, the most susceptible to lead poisoning, can experience growth and developmental delays in behavior, learning, and hearing. Younger children who are still growing and developing are most likely to be severely affected by lead poisoning. Adults affected by lead poisoning can experience many health problems including high blood pressure and sustain damage to the kidneys, stomach, nervous system, and brain. Because of the severe harm that lead can cause to humans, many states have strict laws regulating the presence of lead.
Below, you will find a descriptive list of the California laws regarding lead:
Title VIII of Cal/OSHA Construction Industry Lead Standard—established the regulations that must be followed in the field of construction.
Title VIII of Cal/OSHA General Industry Lead Standard—established the regulations that must be followed in the general industry.
California Health and Safety Code Section 105185-105195—established the Occupational Lead Poisoning Prevention Program. This program monitors adult lead poisoning cases, follows-up reported cases to identify the source of exposure, conducts investigations in lead poisoning cases, and makes recommendations for prevention of future lead poisoning.
California Health and Safety Code Section 124130—established the guidelines that laboratories must follow concerning the presence of lead in a blood specimen. Laboratories that detect lead in blood samples must report the detection to the California Department of Health along with the personal information of people with lead in their blood.
Childhood Lead Poisoning Prevention Act—established by California's Health and Safety Code 105275-105310 requires a prevention program to collect information and identify target areas prone to exposure to lead. The purpose of this act and the prevention program is to reduce children's exposure to lead.
Health and Safety Code 105250—established the Lead Accreditation and Certification Program that focuses on accredit training providers and certify people who conduct construction activities that might involve exposure to lead.
Health and Safety Code 108550-108580—prohibits the sale, exchange, and manufacture of toys with a lead content higher than permissible by the federal government.
Lead-Safe Schools Protection Act—established by Education Code 32240-32245 implements lead poisoning prevention and protection. It created a program to survey schools and identify risk factors that might determine lead exposure in schools. The act establishes that only certified workers can address lead hazards in schools.
Civil Code 1102-1102.16—requires the disclosure of known lead hazards in properties up for sale.
Below, you will find a list of federal lead regulations:
Title IV of the Toxic Substances Control Act (TSCA)—regulates lead hazards due to lead-based paint. Title IV consists of many parts. The Lead Renovation, Repair and Painting Program (RRP) Rule requires that anyone renovating, repairing, or painting a property in which children are present has the proper certification and training in handling lead. The Lead Abatement Program: Training and Certification Program for Lead-based Paint Activities requires that those working to remove lead levels and lessen exposure in facilities occupied by children to be trained and certified as well. The Residential Lead-Based Paint Disclosure Program requires that sellers or real estate agents provide potential buyers with information regarding lead hazards before finalizing the purchase of the property. The Residential Hazard Standards for Lead in Paint, Dust, and Soil establishes the standards for high and dangerous levels of lead in residential soil, dust, and paint.
Clean Water Act and Safe Drinking Water Act—regulate lead in water. The Clean Water Act (CWA) prohibits anyone from introducing pollutants into the water without the proper permits. The Safe Drinking Water Act prohibits the use of lead coated pipes or plumbing fixtures in the installation or repair of a public water system or a facility providing water for humans to drink.
Clean Air Act—regulates the amount of lead in the air. The Environmental Protection Agency limits how much lead is admissible in the air via the national ambient air quality standards. It also regulates the pollutant emissions from industrial sources.
If you or your child suffered from lead poisoning, you must take legal action as soon as possible. Lead poisoning can have devastating results—you and your child have the right to compensation. As you can see, there are many regulations both in the federal and state levels that aim to prevent harm caused by lead exposure. If you or your child were exposed to lead at any moment, it could have been because a party was negligent. You need to contact a lawyer experienced in lead poisoning.
Contact Normandie Law Firm as soon as possible. Our expert attorneys will answer all of your questions and address all of your concerns relating to your lead poisoning case. Our attorneys will fight for your right to receive compensation. Our law firm provides both free consultations and free second opinions. Even if you already have an attorney with another law firm, you can benefit from a free second opinion. Some attorneys rush through cases and neglect important information that can affect the outcome of your lawsuit. Do not risk the success of your case. Schedule a free second opinion with one of our attorneys and let us get your case back on the right track.
Normandie Law Firm offers clients a Zero-Fee guarantee. You will have access to legal services without ever having to worry about paying any upfront fees. Since our law firm is strictly based on contingency, you will not have to pay anything until our experienced lawyers win your case. Contact Normandie Law Firm as soon as possible.