Lead Poisoning Attorney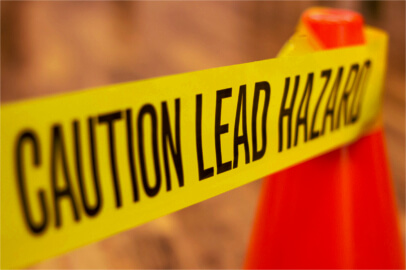 Lead poisoning is a condition whose prevalence has been drastically reduced in recent years, yet there still exist cases where people are affected. These people can be afflicted in numerous ways and in many places, so it is important that they receive as much information about the condition as possible. Worse yet, lead poisoning can be a highly devastating condition in children, causing a great deal of issues with the child's health. Here at Normandie Law Firm, we receive calls every day from clients who have questions about lead poisoning and what their legal rights are pertaining to the sickness. Some of these clients are afflicted by lead poisoning due to exposure in the workplace while others are exposed to it via products. They ask us questions like:
Where can I contact environmental law attorneys?
Where can I find lead poisoning litigation help and information?
My child got lead poisoning from school. Can I sue the school?
I became ill with lead poisoning while working. What can I receive as compensation?
Can I file a lead poisoning lawsuit against a company?
Causes of Lead Poisoning
Lead poisoning can affect anyone so long as the person is in contact with lead or materials containing lead for some time. This can include handling lead products, drinking water that has been tainted with lead from a leak, breathing in fumes from materials made with lead, inhaling dust from buildings with lead-based paint, wearing clothing or jewelry with materials exposed to lead, and more. Breathing in copious amounts of lead can result in lead poisoning, as can ingesting it.
The most commonly seen causes of lead poisoning include lead-based paint (although the U.S. has since banned lead-based paint, there still exist some products that use lead, and there are still older buildings, bridges, and structures that can give off lead fumes as well), imported canned goods (lead can be present in the cans when they are soldered closed; the cans are usually aluminum, but the material used to trap the food and contents may be lead), imported toys (foreign countries often have much more lax rules on lead usage and consumption, and when businesses here in the U.S. import products, they may actually be imported toys and goods that were made with lead and not tested) , and workplace conditions (some employees are in workplaces that routinely deal with lead, such as construction workers, firing range employees, automobile mechanics, and miners).
Symptoms of Lead Poisoning
When lead enters the body, it can cause damage to nearly every organ and bring about a litany of symptoms of illness. It is common for victims of lead poisoning to feel nauseous, have headaches, feel joint and muscle pain, have difficulty remembering or concentrating, and feel abdominal pain. If left untreated, lead poisoning can have much more debilitating effects than nonspecific pains, aches, and illnesses; it can cause kidney failure, nervous system damage, brain damage, anemia, epilepsy, sterility, and even death.
Although lead poisoning can be severe in adults, it is especially damaging to young children and toddlers. As their bodies are still developing and growing, lead poisoning can be particularly detrimental, causing developmental problems and cognitive disorders, Attention Deficit Hyperactivity Disorder (ADHD), stunted growth, vision problems, and hearing issues. Children are exposed to lead in different ways than adults are; while adults may be exposed to lead in the mines or by working on automobiles that contain lead, children are more likely to ingest random materials that contain lead or breathe in paint dust from buildings that used lead-based paint on the walls. Further, children play with toys that were manufactured overseas and could contain lead. It is difficult to keep track of every product your child uses, and lead poisoning may sneak up on you. The symptoms of lead poisoning in children include irritability, loss of appetite, mental development problems, weight loss, fatigue, sluggishness, constipation, seizures, abdominal pain, vomiting, and hearing loss. These symptoms can point to many possible conditions, however; if you feel that your child is exhibiting symptoms of lead poisoning, contact the CDC or go to a hospital for treatment.
To combat lead poisoning, the source of lead must be removed – that is of paramount importance. Your doctor may also suggest that you begin to change your nutrition to incorporate more vitamins and iron to help combat the potentially toxic lead levels in your body. If all else fails, chelation therapy may be recommended, which consists of taking medication that helps bind the lead together and releases it through excretion.
Types of Compensation You Can Get
Depending on how you acquired lead poisoning, you may be able to file any number of claims against a responsible party.
If you were exposed to lead poisoning while at work, you could file a worker's compensation claim. Jobs that expose employees to lead include construction workers, painters, laborers, miners, mechanics, and more; in California, any injury or illness that comes about in the workplace is ample grounds for a worker's compensation claim to be filed. In filing this claim pursuing legal claim in the event the claim is denied, you are entitled to covered medical expenses of both past and future, lost wages of both past and future, and disability benefits that may be temporary or permanent. It is important to have the necessary information about how you were injured at work, when it happened, and what caused the lead poisoning to occur.
If you or your child contracted lead poisoning as a result of a product, you can file a product liability claim against the pertinent company. All businesses owe their customers some form of care and diligence, and in the event the business was negligent or remiss in that duty and caused the consumer harm, the business should be held responsible for its actions. A product liability claim can help you get medical expenses covered, lost wages reimbursed, and even net pain and suffering damages, which are emotional damages that do not have dollar values.
In some cases, you may even sue a location for negligence. For example, if your child was in a school that had lead-based paint on the walls that was flaking and causing illnesses in the children, you would be best served in filing a personal injury claim against the school. You can recover many damages via a personal injury lawsuit, and if the school were grossly negligent, could even secure punitive damages. Punitive damages are issued to punish the defendant with an even rougher sting in the hopes that the action will never be repeated. However, only skilled attorneys can successfully negotiate punitive damages in many cases, as they are very difficult to win; most often, judges and juries agree that the punishment the defendant is receiving is ample enough.
How Normandie Helps You
Normandie Law Firm knows that lead poisoning is a stressful condition that can affect you or your child in numerous ways. There is no one place that it is restricted to and there is no time frame on how long the symptoms take to manifest. Our goal is to make sure you and your family stay healthy and that potentially toxic materials, buildings, and products are removed from the hands of everyone. What sets us apart at Normandie Law Firm is our attention to our clients: we do not see them as less important than the case, like some other attorneys do. If you are in Los Angeles, you can walk into our office during business hours. We are active in all of USA so if you are not in Los Angeles, you can still contact us and we will see if we can travel to you.
Contact our law firm today for a free legal consultation on your case. Our attorneys are skilled in all areas of law, from product liability to worker's compensation to personal injury, and we want to give you all the necessary information you need about your case before you make a decision.
We have been practicing for years and no case is too small or unique: we draw on previous experience to work towards a victory with each new case. Regardless of that, we do not take money from our clients' pockets. Our zero fee guarantee states that you pay no out of pocket expenses when you work with us – our services are only charged if we win your case and bring you a settlement. Our fees come from that settlement. This way, your pockets and savings are protected, and you take no monetary loss; you just gain from the settlement award.
If you are in need of a lead poisoning attorney in Los Angeles, call Normandie Law Firm today.