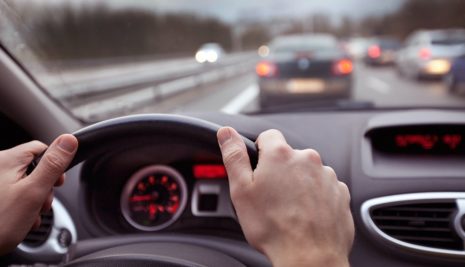 Automobile accidents are common occurrences. In the United States, car accidents lead to more than two million injuries and 37,000 deaths per year. Los Angeles has, regrettably, seen an increase in car accidents. This increase is attributed to a rise in car sales and car registrations—and a general increase in driving. The local government has attempted to address this issue, but no initiatives have made a difference in accident rates.
Because car accidents are so common, one would assume that the driving community is aware of all the legal aspects of car accidents.  What legal aspects are there to know? Drivers should be familiar with their right to sue after a car accident. Many drivers involved in car accidents forget that the law can benefit them. If the car accident was caused by another driver's neglectful actions, the victim could sue for the injuries sustained in the accident.
If you were aware that you could take legal action against the party responsible for your car accident and your injuries, why did you choose not to sue? Unfortunately, many people with possible cases choose not to pursue a lawsuit because they believe they will encounter language barriers in the legal process. Los Angeles is one of the most diverse cities in the United States. Although English is the cities primary language, there are almost two-hundred other languages spoken in households. In fact, about half of the city's population does not speak English at home. What is the most prominent language in Los Angeles other than English? Spanish is the most common language spoken in the households of the city. Just because a household speaks Spanish does not mean that Spanish is the only language the household speaks. Many families simply prefer to speak Spanish in their homes.
Many people choose not to pursue legal action because they cannot find a Spanish speaking attorney in Los Angeles. Do not sit idly by when you can be fighting for your rights. The top-rated Normandie Law Firm's qualified Spanish speaking car accident lawyers in Los Angeles can help you pursue legal action. We know speaking Spanish makes you feel comfortable; let us help you in your preferred language. An expert attorney with experience handling car accident claims will be able to assist you.
In the following sections, we will discuss some information that all drivers should know about car accidents.
Common Injuries Sustained in a Car Accident
The injuries sustained in car accidents usually vary. What factors affect the severity of victim injuries? Determining factors include but are not limited to the force of the impact and the speed of the vehicle at the time of the impact. Other factors might include the age of the victims and their position in the car at the time of the accident. Here is a list of some of the possible injuries that commonly arise from car accidents:
Head injuries and traumatic brain injuries—it is very likely for someone in a car accident to hit their head. Drivers can hit their head on the steering wheel while passengers can hit their head on the windshield or other windows. If the hit is strong enough, the victim can develop a head injury. The most common head injury is a concussion. If the injury is not addressed, it can worsen and become a traumatic brain injury. Traumatic brain injuries can cause serious and permanent brain damage in victims of car accidents.
Back injuries—back injuries can cause lifelong pain and require a series of surgeries to reverse. Back injuries might not be present immediately after the car accident, but it is important to get medical attention as soon as symptoms begin. The most common back injury is a herniated disc.
Spinal cord injuries—spinal cord injuries are one of the injuries that can create overwhelming medical bills. Depending on the location of the spinal cord injury, the victim might experience paralysis of the legs or paralysis of everything below the neck. Spinal cord injuries usually cannot be reversed.
Neck injuries—the most common neck injury is whiplash. Whiplash does not require much medical attention and usually goes away in a few days. However, some neck injuries can be serious and affect nerves and the spinal cord.
Chest injuries—blunt force trauma during a car accident can cause broken ribs and collapsed lungs. Other chest injuries include internal bleeding and traumatic cardiac arrest. Chest injuries require immediate medical attention as they are life-threatening.
Broken or fractured bones—this is one of the most common and less severe types of injuries. Usually, after the affected bone has been treated, the victim can lead a pain-free life. Some injuries, like a broken hip, might require more treatment than a broken wrist.
These injuries can cause expensive medical bills. If you were injured in a car accident, you must speak to a car accident attorney as soon as possible. Do not be afraid to contact a law firm because of the fear of a language barrier. You can get help from one of our accomplished attorneys with experience in car accident cases that can speak Spanish. Contact our top Spanish speaking law firm today.
Compensation Available for Victim's of a Car Accident
After your accident, you might be eligible to receive different forms of compensations. The compensation you receive will depend greatly on the severity of your injuries. The most obvious compensation you might be eligible to receive is for medical expenses. The medical expenses you are compensated for depends only on how much medical care your injuries needed or will need. For example, a victim of a car accident with a wrist fracture cannot expect the same amount of compensation as a victim with a back injury. Here are some of the expenses that you might be compensated for:
Ambulance fees
Cognitive therapy
Consultations
In-home medical services (live-in nurse, etc.)
Medical supplies (heat pads, bandages, back braces, etc.)
Physical therapy
Surgeries
Any of the items above on the list can cause medical bills to pile up. It is important to seek medical attention as soon after the car accident as possible to prevent further injury and to begin the log of medical expenses associated with the injury.
Other forms of compensation include pain and suffering, lost wages, and loss of consortium. Pain and suffering compensation covers the mental, emotional, or physical distress that a victim might experience as a result of the injury. Pain and suffering compensation extends to any anxiety or stress that the victim has developed after the accident. Compensation for lost wages covers any of the wages you might have lost because of the injury. In some severe injuries, a victim loses his or her ability to work or cannot work because of the constant need for medical attention. These victims are eligible to receive compensation for their lost wages. Compensation for lost wages is calculated based on the victim's wage history and other factors such as age, occupation, skill, experience, and life expectancy. A case might also result in compensation for loss of consortium. Loss of consortium is usually claimed by the victim's family stating that the injury of the victim has deprived the family and the victim of having a normal loving family relationship.
If you have any additional questions regarding available compensation, ask your skilled Spanish speaking attorney with expertise in car accident injury lawsuits during your consultation.
Normandie Law Firm—a Los Angeles Car Accident Attorney that Speaks Spanish
Normandie Law Firm is as personally injury Los Angeles-based law firm. Our experienced lawyers have all the information necessary to ensure our clients have successful cases. Our Spanish speaking attorneys are always available for clients who speak Spanish. You need a Los Angeles attorney that speaks Spanish; at Normandie Law Firm, we can provide not only Spanish speaking attorneys but also Spanish speaking legal staff. We can guarantee that you will be in contact with someone who can speak Spanish from the moment you call and schedule your consultation to the moment our experienced attorneys win your case. If you are looking for an experienced attorney speaking Spanish in Los Angeles, Normandie Law Firm is the best option.
Normandie Law Firm is fully committed to giving clients a satisfactory legal experience. Besides offering a Spanish speaking staff, Normandie Law Firm provides potential clients with free consultations and free second opinions. You can schedule a completely free consultation to meet face-to-face with an attorney who speaks Spanish. Our team of Spanish speakers will do everything necessary to give you all the information about your case. We have experience in car accident cases, and you will see that during your free consultations. Our Spanish speaking attorneys have all the answers to your questions and concerns. We know being in a car accident can prompt many questions—be confident that our car accident lawyers will give you all of the information you require. If you already have an attorney, you can call us and schedule a second opinion. Why would you need a second opinion? If you are currently looking for additional information related to your car accident case, your current attorney might have missed a vital piece of information. Many attorneys rush through cases because they want to quickly continue onto the next case. Rushing through cases is likely to cause attorneys to overlook essential information. Your case is unlikely to be successful if your attorney omits indispensable information. Do not allow your current attorney's incompetence to dictate the outcome of your case. Another thing that might affect your attorney's efficiency is language. Does your current attorney speak Spanish? Does he or she use an interpreter to communicate with you? It is possible for details to be lost in translation—do not take that risk. Meet with a lawyer experienced in car accident cases today. Our lawyers will repeatedly review your case to identify any previously overlooked information.
Like previously mentioned, Normandie Law Firm is completely dedicated to clients. Our free consultations and free second opinions are part of something even better—our Zero-Fee guarantee. That is right; you can begin your legal process with a car accident lawyer speaking Spanish with no upfront fees. You will never be required to pay for anything up front. Additionally, our law firm is strictly contingency-based; you will not be required to pay anything until our expert car accident lawyers win your case.
Contact us today to speak with an attorney who has experience in auto accident injury cases.