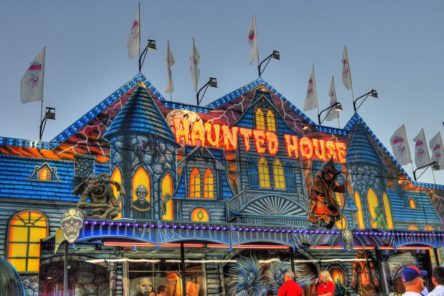 Haunted houses become a popular attraction between September and October. They offer the thrill of being terrified in a horror set environment and are expected to be as safe as any other pumpkin patch, park fair, or Christmas tree festival. When people visit these haunted houses, they may think about receiving an injury, but they never expect themselves to be the victim of one. Unfortunately, this is not always the case. Accidents happen, and when they occur at haunted houses as a result of the negligence or misconduct of the haunted house staff, the victim has every right to file a Halloween Attraction accident lawsuit against the staff and owners. When filing a lawsuit, it is always recommended that you seek legal representation from a skilled attorney who has experience in haunted house injury cases. At Normandie Law Firm, one of the top law groups in the city, our expert Los Angeles haunted house accident attorneys can guide you through the often arduous process of building a case, filing a claim, and collecting compensation for the damages the Halloween Attraction caused. If you have any questions after reading this article, please feel free to reach out to our Los Angeles law offices for a free consultation by one of our top-rated lawyers with experience handling haunted house injury claims.
Haunted Houses & The Damages They Pose
Haunted Houses pop up in popularity between September and October, and tend to close after Halloween. These Halloween attractions often offer a wide variety of scares and thrills that are meant to threaten danger but never actually bring any to the attraction visitor. A combination of frightening masks, flashing lights, and jump scares help execute this effect. There are a wide number of haunted house events scattered across the United States. Listed below are some of the major Halloween attractions that you could find yourself at:
ScareFest-Lexington, Kentucky
Blind Scream- Rohnert Park, California
Los Angeles Haunted Hayride-Los Angeles, California
Knotts Scary Farm-Buena Park, California
Asylum 49-Toole, Utah
The Haunted Hotel-San Diego, California
Nightmare on 13th-Salt Lake City, Utah
Thrillvania Haunted House Park, Terrell, Texas
The Beast Haunted House-Kansas City, Missouri
Nightmares Haunted House-Bentonville, Arkansas
Scream Town-Chaska, Minnesota
Nashville Nightmare Haunted Houses-Madison, Tennessee
The Dent's Schoolhouse-Cincinnati, Ohio
These are just some of the larger haunted house attractions scattered across the United States. However, these festive houses, parks, and hayrides are numbered in the thousands. From small town haunted mazes to large-scale famous scare festivals, these Halloween attractions offer a wide variety of thrills. Unfortunately, while they may attempt to fake your imminent danger, accidents can happen, and they can result in some truly damaging injuries.
From injuries caused by slip and fall accidents, to puncture injuries, these haunted houses can cause more damage than many are willing to understand. Listed below are some of the common accidents that can occur at haunted houses:
Slips, Trips, and Falls: Often these haunted houses are dimly lit, obscuring possible hazards. Anything from loose cables, bumps in rugs, or stray debris, can cause a slip or trip and fall accident. These accidents can cause injuries that range from minor bumps and bruises to traumatic brain injuries.
Scaring Gone Wrong: Sometimes haunted house employees will take things too far in trying to scare their visitors. While rare, these haunted house actors can grab or pull a customer, which can lead to any number of injuries.
Carbon Monoxide: Haunted houses are known for their artificial fog, which is done by pumping sometimes harmful chemicals into the air. If the haunted house is not properly ventilated, the customers could suffer from carbon monoxide poisoning.
Impatient Moving Trams: In some haunted houses, trams are used to move customers through the premises. If not operated properly, the moving tram can result in injuries from the customer being knocked to the ground or run over.
Exposed Objects: In some cases, haunted houses are hastily prepared, and exposed protrusions can be left behind in the process. These exposed objects can cause lacerations or bruises to customers who can't see the hazard while walking around in the dimly lit house.
Falling Props: props can become moved or knocked over by passing visitors. These props can fall n patrons and cause significant injuries.
Trampling: Sometimes haunted houses do too good of a job at scaring their patrons, and in these cases, a large group of people might decide to turn and run away all at once, which poses a trampling threat to other visitors.
While some of these accidents are rare, they can still happen and when they do the haunted house owners could be found liable for the damages. However, the process of filing a lawsuit against a property owner or business owner can be somewhat challenging if you don't understand the nuances involved in doing so. It is advised that you seek the assistance of a qualified attorney with expertise in haunted house injury lawsuits.
The Process of Suing A Haunted House
Under premises liability law, all property owners and business owners are expected to provide a reasonably safe and secure environment for their visitors and patrons. Haunted Houses would fall under this jurisdiction as in a lot of cases they are businesses and operate as such. While haunted house visitors can expect to be scared, they shouldn't expect to be injured. In cases where a haunted house visitor is injured by a poorly maintained haunted house or by the brash actions of a haunted house employee, the haunted house owners could be found liable for the damages. Premises liability laws tend to vary depending on the state where the accident occurred. For this reason, it is important that you seek assistance from an accomplished lawyer experienced in Halloween haunted house injury cases to guide you through the process. However, in the state of California, you must be able to place liability on the property owner adequately. To do so, you must be able to prove the following was evident in your case successfully:
There was a hazardous condition or potentially dangerous condition on the property that presented an unreasonable risk of harm.
The property owner, or haunted house owner, should have been aware of the dangerous condition
The haunted house owner or property owner failed to either warn guests of a reasonable condition and did not take reasonable action to remedy the issue.
The hazardous condition resulted in the injury of a tenant or patron.
Once you have been able to prove the liability of the haunted house owner, you must then be able to prove that their negligent actions directly caused the damages that you suffered. Every claim of negligence requires that there is sufficient proof to support the claim. This proof can take the form of photographs, video footage, eyewitness accounts, and medical records. Listed below are the components that need to be proven to reach a successful claim of negligence:
Duty: The plaintiff (injured or damaged party) must be able to show that the defendant (haunted house owner) owed a legal duty to the plaintiff under the particular circumstances of the case.
Breach: The plaintiff must be able to show that the defendant breached said legal duty through specific actions or failure to act appropriately
Causation: The plaintiff must be able to show that the defendant's actions or lack thereof caused the plaintiff's injuries
Damages: The plaintiff must be able to show that they endured some specific damages. This can usually be shown through the presentation of medical records, a loss of wages, or a loss of potential income.
Another important aspect of every personal injury lawsuit is the statute of limitation laws that influence the case. The statute of limitations is the period in which an injured party has to bring their case to court. This statute tends to vary from state to state and can change depending on the characteristics of the case. For personal injury lawsuits filed against haunted houses in the state of California, an injured party has two years to bring their case to court. If this period is neglected, the injured party could find their case dismissed from court altogether.
While every individual has a right to represent themselves in court when filing a lawsuit against a haunted house owner it is in your best interest to seek assistance from an experienced attorney to help you sue the Halloween haunted house for injuries inflicted to customers. Having the right lawyer on your side can make the difference between collecting adequate monetary compensation for your damages, and having your case dismissed from court completely
How Normandie Law Firm Can Help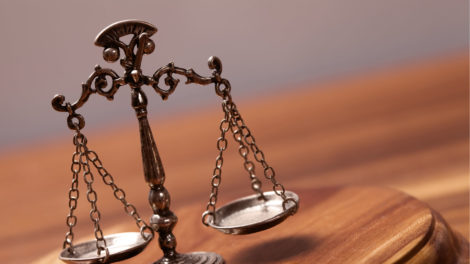 Haunted house accidents can be incredibly traumatic, and they can inflict some damages that can adversely affect the quality of life of victims. If you or a loved one has experienced injury as a result of the negligence or misconduct of a haunted house owner or staff you may be eligible to file a claim for monetary compensation. At Normandie Law Firm, Los Angeles haunted house injury lawyers can guide you through the process of fighting the property owners for your right to monetary compensation. Those who file a claim with our Los Angeles law firm can find some, if not all of the following damages compensable to them:
Past & Future Medical Expenses
Loss of Wages
Potential Loss of Future Wages
Pain and Suffering
Emotional Distress (anxiety, depression, PTSD, etc.…
Punitive Damages
Our experienced lawyers in Los Angeles can walk you through the often-complicated process of building a case, filing a claim, and collecting compensation from the party responsible for your damages. While our law firm is based in Los Angeles, our lawyers also practice in San Diego, San Francisco, Riverside, Oakland, Fresno, and throughout the entire state of California.
Free Second Opinions
Other attorneys will sign you up to their firm but will disappear once your name is on the paper as they are busy signing up more cases. In these instances, their business is based more on volume and will attempt to sign up as many cases as possible. In turn, they will spend less time on cases resulting in severely reduced settlements. Our firm will not treat you like a number. We will be in communication with you throughout our lawsuit and will treat you like family. So if you already have an attorney don't worry, we'll give you a second review of your case 100% free of charge.
Zero Fee Guarantee-No Upfront Fees Ever
If you contact our law offices today, we can walk you through the complicated process of filing your claim completely free of charge. As a show this commitment to you and your case we offer our clients the benefits of a zero fee guarantee policy. Under our zero fee policy, all clients don't pay for our services until their case is won. If you feel in need of a second opinion, second opinion case reviews are also free under this policy. Please, feel free to give us a call, and one of our attorneys with experience in haunted house injury cases can guide you down the path of receiving proper compensation for your damages.