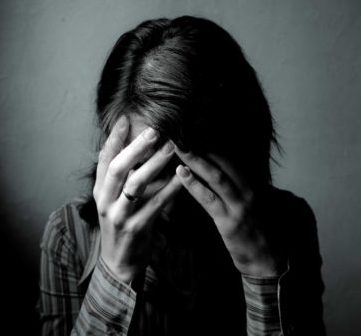 Recently, news has broken sexual assault complaints being made against popular nationwide massage therapy company, Massage Envy. Hundreds of sexual assault complaints have been made over the 1,200 locations scattered across the country in states like California, Texas, Nevada, New York, Georgia, and Maryland. There has also been news of Massage Envy mishandling the allegations. Accompanied by these complaints is the recent filing of a multi-million dollar lawsuit being made against the company. These complaints and claims are serious, and victims have every right to compensation for the damages they had suffered. If you or a loved one have experienced any unwanted sexual acts at a Massage Envy, you may be eligible to file a lawsuit against Massage Envy for inappropriate sexual touching. However, filing a suit of this nature can be difficult without the assistance of an attorney experienced in filing massage therapist sexual assault lawsuits. At Normandie Law Firm, our lawyers can help you sue Massage Envy or any other massage parlor that has imposed any unwanted sexual act. If you have any questions after reading this article, please feel free to reach out to our law offices in Los Angeles, California for a free consultation from one of our top-rated legal advisors.
The Allegations & The Company Responsible
Massage Envy is known as the largest chain of franchised massage therapy spas in the United States. Founded in 2002, in Scottsdale Arizona, the chain exploded with popularity, eventually resulting to over 1,2000 locations scattered across the United States, catering to over 1.65 million members in cities like: San Diego, San Francisco, Las Vegas, Fresno, Modesto, Houston, New York, Dallas, Austin, San Antonio, El Paso, and Chicago. The allegations against the variety of chains have become the subject of news headlines for the widespread reported accusations of sexual abuse. So far, approximately180 people have filed sexual assault civil suits against the Massage Envy franchise. Massage Envy reported that these incidents of sexual harassment, inappropriate touching, sexual abuse, and molestation occurred over the course of 15 years among 125 million massages. Lawyers for the victims have stated that they settled the disputes out of court. While these disputes are widespread across the United States, one massage therapist, 27-year-old HabtamuGebreselassie has been the subject of a recent multi-million dollar lawsuit against the massage therapy chain. The lawsuit is being filed on the basis that the company is attempting to cover up suspected sexual assaults. This case is localized in Northwestern Washington; however, the therapist has been accused of sexually assaulting women in Maryland as well. While Massage Envy has refused to comment on this specific case, it is clear that in this case, as well as many others, that Massage Envy may have attempted to cover up the actions of their massage therapists.
Victims of unlawful touching or sexual misconduct at a Massage Envy have every right to file a lawsuit against Massage Envy for inappropriate sexual touching. When filing these suits, it is important to seek legal representation from a law firm with experience in massage therapist sexual abuse cases. Having the right lawyer on your side can make the difference between filing a successful claim for compensation for your damages and having your case dismissed from court. With a lawyer to sue a massage therapy parlor for rape, molestation, illegal touching, or any other kind of sexual abuse, you can better navigate the legal hurdles that come with filing a case of this nature.
Can You Sue A Massage Parlor For Sexual Assault and Battery?
Many who have cases which carry a similar nature to this one involving Massage Envy, often ask our attorneys whether or not they can sue a massage parlor for being groped, or experiencing any other kind of sexual abuse. The short answer to this question always is, yes, you can sue for the damages caused by sexual abuse; and yes, our law firm can help you sue. However, this process can be challenging, and it is helpful in moving forward to understand how best to pursue legal action against the massage parlor, or massage therapist responsible for the damages.
One of the largest components involved in suing a Massage Envy or massage parlor for sexual abuse is being able to determine what kind of suit you wish to file. Suing for sexual offenses can be incredibly complicated, as victims have options of either filing a civil or criminal suit against their attacker. Criminal suits are often the incredibly difficult for sexual assault victims yet can also be the most rewarding as they often result in the conviction of an attacker. However, criminal suits require a higher burden of proof, which means in most cases that the victim will have to testify before a court, forcing them to relive what can be incredibly traumatic in itself. If the evidence does not hold, the defendant can be found 'not guilty' which can result in further feelings of victimization. For those, who don't wish to file a criminal suit can file a civil suit instead. Civil lawsuits often require a far lower burden of proof, and as a result are far more likely to reach a positive outcome. However, the defendant will more than likely not be found charged as a criminal, and instead would be required to compensate the victim for the damages. For example, if a Massage Envy massage therapist sexually abused a customer, that customer, could file a civil lawsuit. However, they would file a suit for a wrongful act which brought them harm, which can result in a lesser sentence for the defendant.
When moving forward with your Massage Envy sexual assault and battery lawsuit, it is crucial that you can identify the damages the tragic incident caused your or your loved ones. Being able to show the damages suffered as a result of the sexual offense can make a massive difference in the outcome of your case.
Sexual Assault & The Damages It Can Cause
Those who suffer from sexual abuse, or misconduct, can be left with damages that extend far beyond the initial tragic act. Victims of sexual assault can be left suffering from a lifetime of emotional trauma that can require regular therapy sessions which may never cure the damages outright. Sexual assault can come in a wide variety of forms, and when attempting to sue a Massage Envy or massage place for sexual assault and battery, it is essential that you can identify what form of sexual assault was used. Listed below are some of the common forms of sexual assault that may or may not be present in your case:
Attempted rape
Fondling or unwanted sexual touching
Forcing a victim to perform sexual acts, such as oral sex or penetrating the perpetrator's body
Penetration of the victim's body, also known as rape.
Out of all of these forms of sexual assault, rape is considered the most damaging form. Rape involves the sexual penetration of a victim without their consent. Victims of rape can suffer from physical injuries as physical force is often used to force a victim to comply with the attacker's sexual advances. Beyond the potential number of physical injuries that can occur, there is also a slew of emotional damages that sexual assault can cause. Some of these emotional injuries are listed below for your reference:
Depression: After experiencing sexual assault a wide majority of victims are diagnosed with depression. Depression is a mood disorder that involves an extended period of sadness and hopelessness which can affect a victim's behavior and relationships
Flashbacks: The experience of sexual assault can be so traumatic that a victim can experience regular flashbacks which bring back memories of past trauma.
Post-Traumatic Stress Disorder: Traumatic events such as sexual assault can cause continued feelings of anxiety, stress, or fear, also known as Post-Traumatic Stress Disorder. These feelings can make it difficult for a victim to adjust or cope for some period after the incident.
Self-Harm: Often acted on out of feelings of stress, anxiety, or depression, deliberate self-harm occurs when a person inflicts physical harm on themselves, usually in secret.
Sexually Transmitted Infections: One of the largest consequences of experiencing sexual assault is contracting a sexually transmitted infection or STI. This can be a bacterial or viral infection which is passed from one person to another through vaginal, anal, or oral contact.
Eating Disorders: Many survivors of sexual violence experience adverse changes to perceptions of the body and feelings of control resulting in eating disorders like binging, anorexia, and bulimia.
Dissociation: Often used as a defense mechanism by survivors, dissociation is the brain's way of coping with the trauma caused by sexual violence.
Sleep Disorders: The trauma survivors experience could also affect their sleep patterns. This trauma can cause trouble falling asleep, sleeping at unusual times, or sleeping for longer or shorter than usual.
If you or a loved one have experienced sexual abuse as a result of a Massage Envy massage therapist, you may be eligible to file a claim for compensation. However, when suing a Massage Envy for sexual assault, it is in your best interest that you have an attorney by your side to represent you and your case in court.
How Normandie Law Firm Can Help
Sexual abuse can be an incredibly traumatic event for those unfortunate enough to have to survive through it. In cases where sexual assault comes at the hand of a trained massage therapist, victims have every right to seek legal representation from a massage parlor sexual assault law firm and sue the massage therapist for the damages. This is true of Massage Envy massage therapists, just as it is true of any other massage therapist. At Normandie Law Firm our Los Angeles massage parlor sexual assault lawyers are committed to making sure our clients receive all the resources they need to earn the compensation that they deserve. If you file a claim with our law firm, you may see some if not all of the following damages compensable to you:
Past and Future Medical Bills
Loss of Wages
Loss of Potential Future Wages
Pain and Suffering
Emotional Distress (depression, anxiety, PTSD, etc…)
Punitive Damages
Victims of sexual assault at a Massage Envy or any other massage parlor can contact our law offices to learn more about how to receive compensation for their injuries. While our law firm is based in Los Angeles, our attorneys also practice in Oakland, San Francisco, San Diego, Sacramento, Orange County, Riverside, Fresno, and throughout the state of California.
Free Second Opinions
Other attorneys will sign you up for their firm but will disappear once your name is on the paper as they are busy signing up more cases. In these instances, their business is based more on volume and will attempt to sign up as many cases as possible. In turn, they will spend less time on cases resulting in severely reduced settlements. Our firm will not treat you like a number. We will be in communication with you throughout our lawsuit and will treat you like family. So if you already have an attorney don't worry, we'll give you a second review of your case 100% free of charge.
Zero Fee Guarantee—No Upfront Fees Ever
If you contact our law offices today, we can walk you through the complicated process of filing your claim completely free of charge. As a show this commitment to you and your case we offer our clients the benefits of a zero fee guarantee policy. Under our zero fee policy, all clients don't pay for our services until their case is won. If you feel in need of a second opinion, second opinion case reviews are also free under this policy. Please, feel free to give us a call, and we can guide you down the path of receiving proper compensation for your damages.