If you will be affected by the Pacific Alliance Medical Center in LA, which plans to close on December 11, 2017, you need to contact our Los Angeles law office in order to receive the maximum amount of compensation available to you for wrongful termination.
The Pacific Alliance Medical Center in Los Angeles is scheduled to close on December 11, 2017. The hospital has provided medical treatment and care for over 150 years. It has cited California's seismic standards as the reason for its closure; the costs associated with retrofitting the facilities are simply too much.
California law requires its medical facilities to meet the standard when it comes to seismic standards by January 1, 2030. Los Angeles sits on the San Andreas fault line, which makes everything susceptible to earthquakes and earthquake damage. The high seismic standards are in the benefit of the residents of California and to best ensure safety in the event of an earthquake. Pacific Alliance Medical Center reported it lacks a financially responsible way to make the required updates.
The hospital said that it does not own the land on which it sits, and the owner of the land is unwilling to sell the land to the hospital. The building currently does not meet California's seismic standards. The hospital believes that it is not economically viable for them to invest nearly $100 million to build a hospital on land which they would not own. As a result, the hospital will have to let go many of their employees since they will eventually close.
"We did not take this decision lightly, and we are committed to doing everything we can to ease the transition for affected employees," said the hospital. "We will work with other local hospitals to help find employment opportunities for our impacted staff."
Pacific Alliance Medical Center ended the first fiscal year 2017 with a $12.2 million net loss. Additionally, PAMC is not the only hospital that will close due to the costs of reconstruction in order to meet the new seismic requirements.
If you work for PAMC and will be affected by the closing, our law firm is here to provide you the best legal representation and give you in-depth knowledge about your rights. Below is a deeper look into wrongful termination which may apply to your case.
Wrongful Termination
If you have been fired from your job, one of the first things that may have entered your mind was whether or not your firing was legal or illegal. Employment in the state of California is "at-will." Being an at-will employee means that your employer can fire you at any times and for any reason, or for just no reason at all – that is, unless the reason goes against the laws that were meant to protect employees and their rights as a worker. There are some important exemptions to the at-will rule that may help you keep your job or help you sue your employer so that you can receive compensation for the damages you suffered. Below are some of the reasons which your firing may have been illegal; if you believe that your firing was illegal, contact the Normandie Law Firm today.
Discrimination: Employers are not allowed to fire employees for illegal reasons, and treating employees differently because of a protected characteristic, known as discrimination, is illegal. Protected characteristics or classes of people include those who are or have been historically discriminated against include race, color, national origin, gender, religion, age, disability, genetic information, sexual orientation, gender identity. For example, if your employer demoted you because of the color of your skin, you have the right to file a charge against them and get awarded compensation for the damages of your employer's action. There are strict time limits when it comes to filing a lawsuit against your employer for discrimination, so if you believe that you were fired for discrimination, it is of the utmost importance that you contact our law firm today so that you understand the intricacies of submitting a claim against your employer.
Retaliation: It is against the law for employers to retaliate against employees who have engaged in protected activities. This includes activity like serving on a jury, joining the military, voting, protesting, and other such things. Also, employers cannot retaliate against employees who refuse to partake in illegal work activity. For example, violating work-safety statutes and other such work-related activity. Employers may be tempted to fire employees for exercising their rights as citizens of this country. In order to prove that you were fired for retaliation, you have to prove all of the following:
You were participating in legally protected activity – A record of your participation will greatly help improve your argument. For example, it is your right to deny to participate in illegal work practices. Employers cannot discipline you for refusing to partake in illegal activity.
That your employer acted against you because of your protected activity – For example, you were demoted or fired shortly after your employer found out that you participated in this activity.
Your employer's actions negatively affected you – For example, after you participated in your protected activity, your employer denied you a raise or promotion even though you are the most qualified.
Breaking Work Promises: It is possible that when you were employed, you signed an employment contract stating the nature of your employment. It is a legal document which binds your employer to everything which is stated. If your employer took action against your employment which contradicts what your employment contract states, you can file a lawsuit against your employer for breaking promises.
Not all promises are written. It is possible that your employer merely stated these conditions but even so, under California law, your employer is expected to hold up their end of the deal. As there is no physical record of this, it is difficult to prove that your employer made such a promise. The courts can use previous actions and determine patterns to conclude whether it was more likely than not that your employer made such a promise.
Whistleblowing Violations: Whistleblowing laws protect employees who report illegal activity or that harm the public interest. Whistleblowing laws are very similar to retaliation laws but they differ in that whistleblowing extends beyond the rules of employment and delves into the laws of public interest, like environmental or labor laws.
The Normandie Law Firm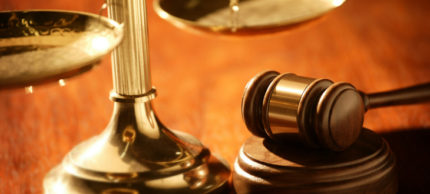 The Normandie Law Firm has the attorneys and experience to represent you. If you are going to be affected by the firings, then you have to contact our law firm in order to speak with one of our attorneys so that you understand your rights as an employee in the state of California. Our attorneys have years of experience under their belts when it comes employment law and will use every available resource to award you the highest possible compensation for your wrongful termination.
FREE LEGAL CONSULTATION: Our law firm offers free legal consultation to all of our clients. This means that you will have the opportunity to speak with one of our attorneys and detail the facts of your case. Our lawyer will listen to you and answer any questions you may have – all of this comes free of charge with no financial obligation on your part. We want to make sure that you have all of the necessary information to make an informed decision about your case.
We also offer the zero-fee guarantee. This is our promise to you that you will not pay us a cent throughout the entirety of your case until a verdict is reached – and even then, you will only pay for our services if we can win your case and get you the compensation which you deserve. We will not ask for payment unless we meet those conditions. We believe it is unethical to charge our clients who are seeking restitution and the courts fail to rule in our favor. Putting the clients in a worse financial situation than when they started is not something we believe is of moral action.
If you believe you were wrongfully terminated, contact our LA law firm today to see what we can do for you. The Normandie Law Firm is here for you, and we will not rest until we get you the compensation you deserve for the damages you incurred for your unjust firing.