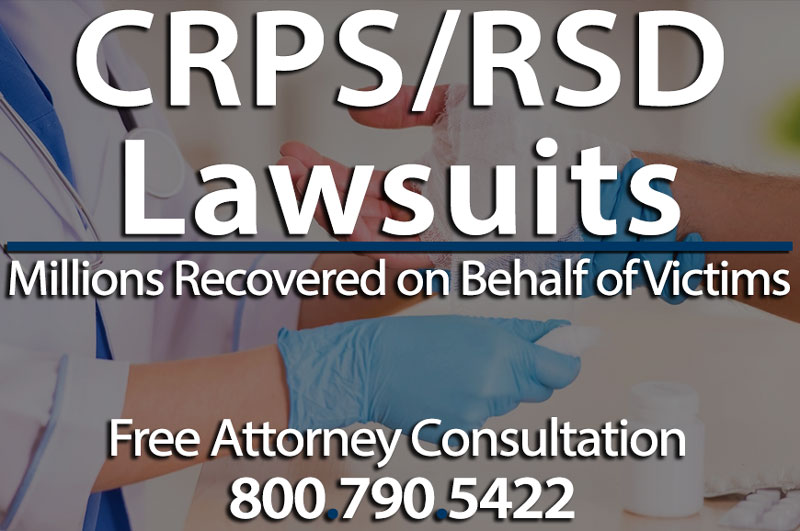 Every year, approximately 4.7 million Americans suffer personal injuries as a result of dog attacks each year. Amongst this, a vast number of children are considered the most vulnerable group of individuals to be seriously injured by dogs. Personal injuries caused by dog attacks on their own can be a traumatic experience. On top of the physical stress a victim can experience, the emotional stress can also be worth compensation. However, in cases where Complex Regional Pain Syndrome (CRPS) is diagnosed as a result of a dog attack, the victim of said attack is eligible for sizeable compensation. CRPS is a disorder that can not only cause residual chronic, physical pain but also result in exuberant medical expenses as treatment requires multiple hospital visits. If you or a loved one has been diagnosed with CRPS as a consequence of a dog bite, you may want to retain legal assistance in pursuing a personal injury lawsuit against the responsible party, or in this case, dog owner. At the top-rated Normandie Law Firm, our team of top legal experts and experienced lawyers can walk you through the process of pursuing proper compensation. Please, don't hesitate to call our accomplished attorneys with experience in CRPS cases.
What is CRPS
Complex Regional Pain Syndrome or CRPS is a neuroinflammatory disorder that causes a severe chronic pain that currently has no cure. CRPS is developed through direct or indirect injury of a nerve. Usually, the pain caused by CRPS is far more intense than what was caused by the original wound, and can often lead to extensive medical care and debilitating pain that can completely alter a victim's life. Early diagnoses can help in lessening the severity of CRPS; however, diagnosing the disorder can often be difficult, as the symptoms between each case are not always the same and do not always occur at the same rate of affliction. An experienced attorney can give you further information. Some symptoms of CRPS are listed below:
The Abnormal growth of hair or nails
Discoloration of the skin
Increased skin sensitivity
Inflammation
Chronic pain of the affected area
Abnormal swelling of the affected area
Limited range of motion
General muscle weakness
The exact cause of CRPS is unknown to the medical community, which can prove to be a significant hurdle in claiming compensation for damages caused by CRPS. However, two types of causes bring on CRPS. Type 1, which follows an injury that doesn't directly damage a nerve, and type 2 which is caused by direct damage to a nerve. Type 1 is far more common than Type 2 as it occurs in about 90% of CRPS cases. Meanwhile, Type 2 is far rarer and typically involves a wide variety of factors from amputations to sprained ankles.
The wide range surrounding CRPS diagnoses is one of the main reasons why medical opinion on the legitimacy of CRPS cases is so controversial. Therefore, pursuing a lawsuit of CRPS can be particularly challenging. To pursue any case of CRPS, it is recommended that a victim retains an expert lawyer with experience handling CRPS claims.
Dog Bites
If you or a loved one has been bitten or attacked by a dog, there are certain steps that need to be taken to protect your legal rights. You can call an experienced attorney to learn more, but located below is a list of these vital steps:
Immediately identify the dog that bit/attacked you
Locate the dog's owner.
Record the owner's information. This includes name, address, and telephone number.
Locate witnesses of the attack and get the witnesses' information.
File an incident report with Animal Services or local Law Enforcement
Take photographs of your injuries and any damaged assets
Seek out appropriate medical treatment
If a dog has bitten you or a loved one, the owner is strictly liable for any sustained injuries or damages. Even if the owner was not aware of their dog's propensity to attack, they are still held responsible for the dog's actions. Dog bites and attacks can be physically, emotionally, and at times financially intensive on the victim. If the victim has also been diagnosed with CRPS as a result of the dog bite, then this is made doubly so. CRPS is a severe disease that has no cure, and the compensation that comes with the infliction of this disorder can be quite significant for the victim. One of our accomplished attorneys with expertise in dog bite injury lawsuits can help.
Contact Our Law Firm
If you or a loved one has been diagnosed with CRPS as the result of a dog bite or attack, you may be eligible for compensation. Contact our qualified attorneys with experience in dog bite cases at Normandie Law Firm today for a free consultation. Our team of well versed legal experts is passionate about being helpful and transparent to all of our clients. As a commitment to you and your case, we operate under a zero fee guarantee policy. In the unlikely event that we do not win your case, you do not have to pay any fees for our services. You only pay once we win your case. An attorney who has experience in CRPS cases can give you more information on our policies. We also offer our zero fee policy to all second opinion case reviews. So please, don't hesitate to give us a call. A skilled lawyer experienced in dog bite cases can help you move forward with legal action.
OUR ATTORNEYS CAN HELP YOU FILE A LAWSUIT FOR YOUR CRPS
What is Complex Regional Pain Syndrome? How to Diagnose CRPS?
Nerve Damage Medical Malpractice Attorney
File a Lawsuit for Your CRPS Ankle Injury After a Car Accident
Pursue a Legal Claim After Your CRPS Back Injury